Advisory Board Designation
CEO, Life Biosciences Inc.
Advisory Board Profile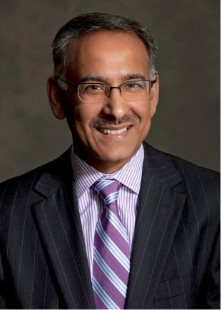 Advisory Board Description
Dr. Khan, MD, is Chief Executive Officer and Board Member of Life Biosciences Inc. Dr. Khan previously served as Global Vice Chairman and Chief Scientific Officer of Global Research and Development at PepsiCo, where he played a pivotal role in the company's global R&D efforts to create breakthrough innovations in food, beverages, and nutrition. He serves as Chairman of the U.S. Council on Competitiveness in Washington DC and as Chairman Emeritus of the U.S. Pakistan Business Council, U.S. Chamber of Commerce.
Select Advisory Board
University Advisory Board