Microbiology Lab Named After LUMS Alum, Late Muhammad Zaka-ur-Rehman
The 'Muhammad Zaka-ur-Rehman Microbial Genomic and Multidrug Resistance (MDR) Laboratory' was announced on January 12, 2022. The microbiology laboratory at the Syed Babar Ali School of Science and Engineering at LUMS, has been named in memory of late Muhammad Zaka-ur-Rehman, LUMS MBA '91 and former CEO of Schazoo Zaka. This laboratory will produce high impact research in areas crucial to the pharmaceutical industry like drug discovery and antimicrobial resistance.
Celebrating Convocation 2020 and 2021
LUMS' first in-person Convocation ceremonies since 2019 were held on two days. Pro Chancellor LUMS, Mr. Abdul Razak Dawood, officiated the convocation for the Class of 2020 on Saturday, January 15, 2022, and the ceremony for the Class of 2021 on Sunday, January 16, 2022, at the LUMS campus in Lahore. Founding Pro Chancellor, Syed Babar Ali and member, LUMS Board of Trustees, Dr. Pervez Hassan were also present on both commencement ceremonies. 
Delegation from University of Baltistan Co-creates Courses at LUMS
In early December, a ten-member faculty delegation, led by Vice Chancellor, University of Baltistan (UoB), Dr. Naeem Khan, came to LUMS to help co-create courses and instructional strategies for co-teaching. This marked the first phase of the exchange programme between LUMS and UoB.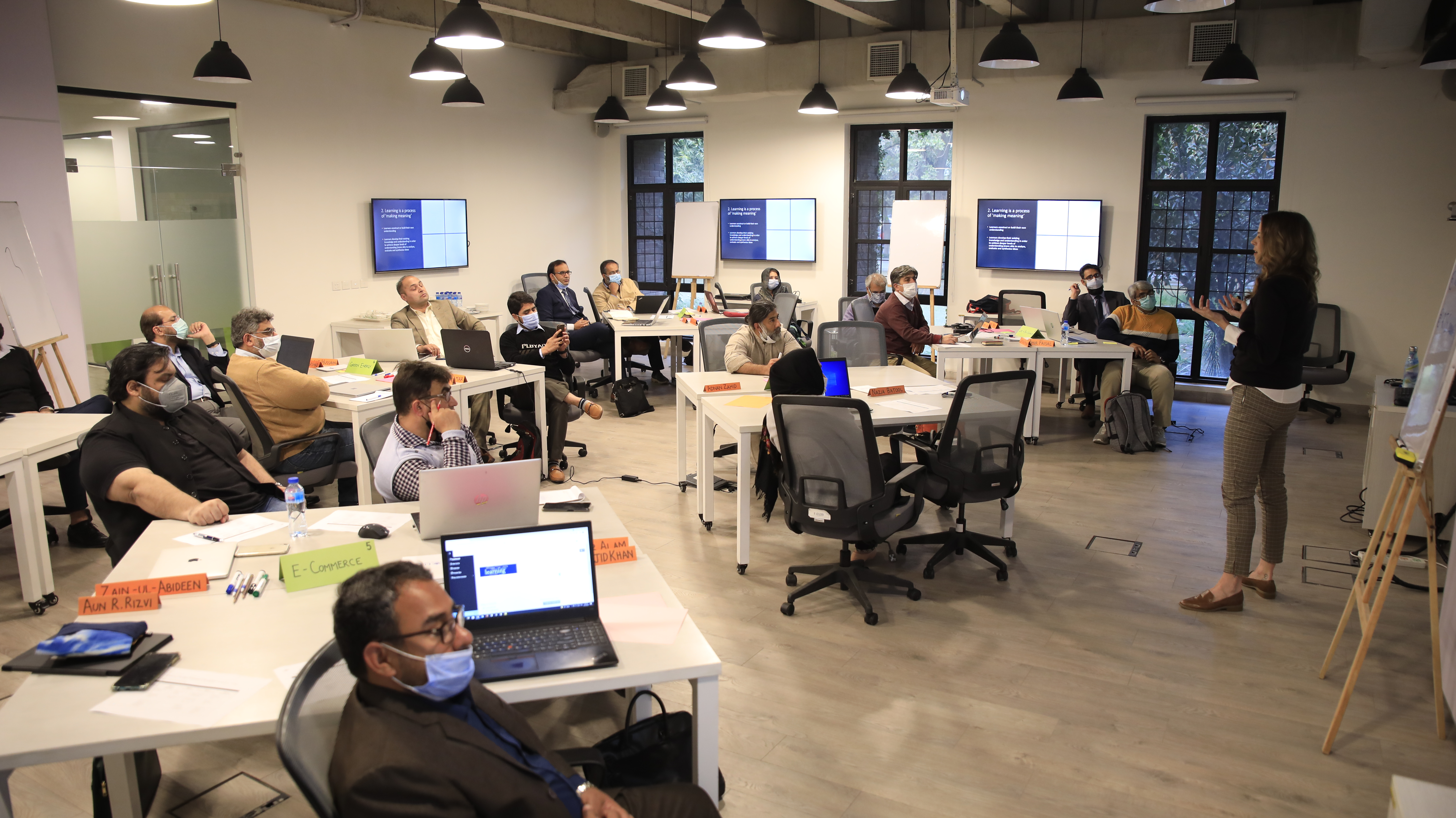 CPPA-G and LUMS Join Hands for Capacity Building of Power Sector Entities in Pakistan Under the Envisaged CTBCM Regime
A two-day follow-up training workshop for the officer and engineering professionals of DISCOs (Distribution companies) was arranged on January 7, 2022 under the banner of Power Sector Centre of Excellence (PSCE) established at LUMS in Lahore. PSCE is a training and knowledge hub founded jointly by CPPA-G (Central Power Purchasing Agency) and LUMS Energy Institute (LEI). The training was attended by 80 participants comprising of officials from Distribution Companies (DISCOs), National Transmission and Dispatch Company (NTDC), National Electric Power Regulatory Authority (NEPRA) and CPPA-G.
Chairman, NEPRA at the Latest 'Leaders at LUMS' Session
Chairman of National Electric Power Regulatory Authority (NEPRA), Mr. Tauseef H. Farooqi (MBA 1996) shared his personal and professional journey, and the life lessons he learnt along the way. Held on December 14, 2021, the session shed light on his experience within NEPRA and the power, water and energy sectors of Pakistan and UAE. Moderated by Dr. Alnoor Bhimani, Honorary Dean, Suleman Dawood School of Business, the conversation also covered the CSR initiatives undertaken by NEPRA in recent years.
REDC Conducts its Enhancing Board Effectiveness: Director's Training Programme
The Rausing Executive Development Centre (REDC) at LUMS offered its renowned Enhancing Board Effectiveness; Director's Training Programme to senior executives and board members of various corporate organisations. 
REDC Launches New Programme on Organisational Transformation for Powering Innovation and Growth
The Rausing Executive Development Centre (REDC) at LUMS has launched a flagship programme on Organisational Transformation for Powering Innovation and Growth, adding to its expanding portfolio of Strategy and Innovation for senior executives.
Developed by Dr. Adeel Zaffar and Dr. Alnoor Bhimani, the programme focuses on the capabilities required to compete in a rapidly transforming business scape, understand digitalisation opportunities and challenges, and launch new strategies enabling them to transform scale and operational efficiencies.  
Omer and Maleeha Mahmood Scholarship Fund Set Up for National Outreach Programme
In the spirit of giving back and advancing accessible education, Omer Mahmood, Vice President of Software Engineering - Workforce, Workday, and his wife, Maleeha Mahmood (MBA 2002), Senior Associate at Armanino LLP, have pledged PKR 34 million to set up the 'Omer and Maleeha Mahmood Scholarship Fund'. The fund will sponsor one National Outreach Programme (NOP) scholar at LUMS in perpetuity. 
Christmas Celebrations at LUMS
 LUMS organised a heart-warming Christmas celebration for all staff members outside Executive Dining Hall on December 21, 2021. The arrangements were made by the Human Resources, LUMS International Office, Office of Accessibility, and Inclusion, Co-Curricular Activities and Campus Climate Unit.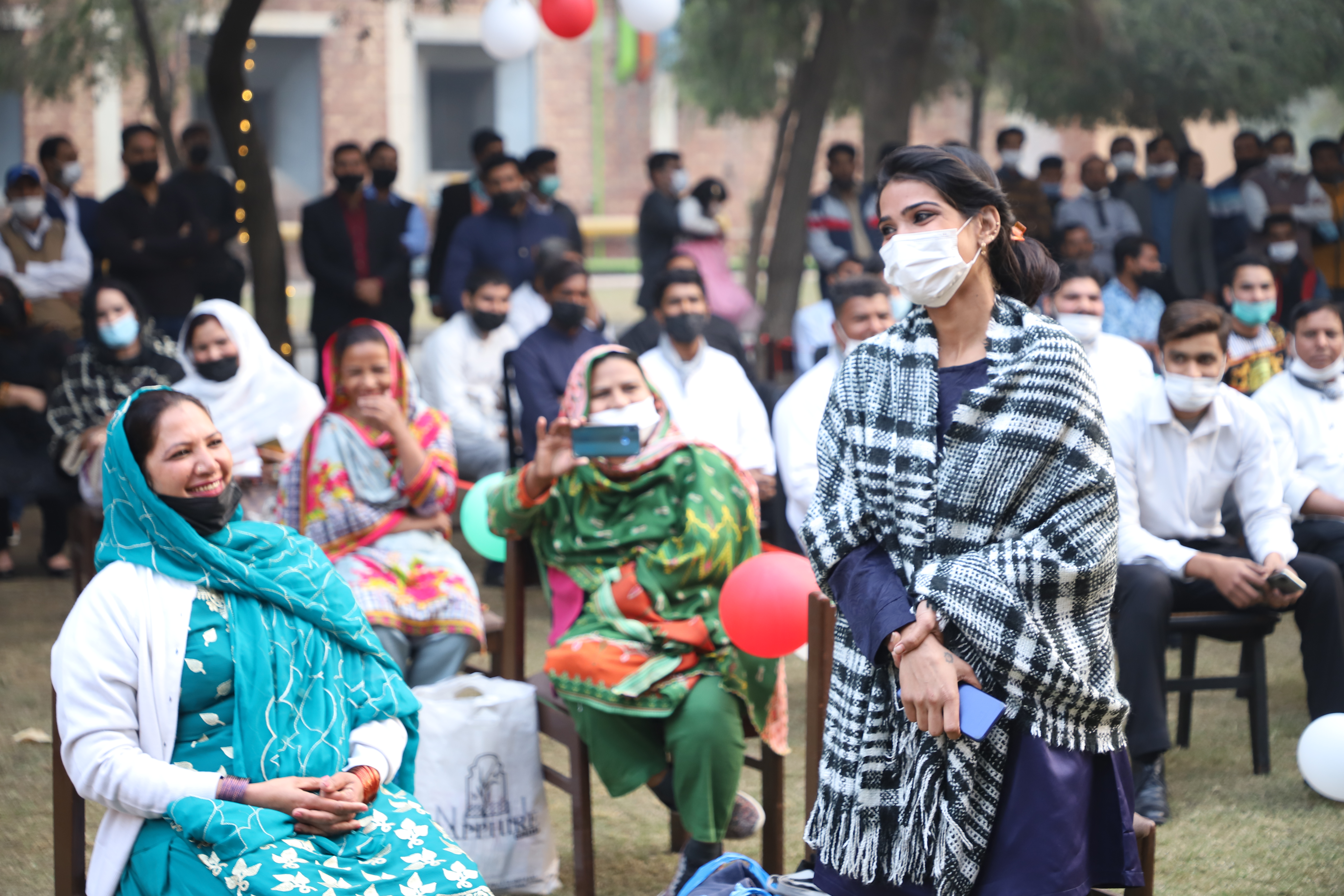 LUMS and University of Baltistan: A Ground-breaking Partnership
Two universities from different provinces of Pakistan have come together to find solutions to the climate crisis and improve teaching and learning practices. This ground-breaking partnership is the start of a series of courses, research opportunities, and faculty and student exchanges between LUMS and the University of Baltistan, Skardu.