LUMS Alum Represents Pakistan at the Global Peace Summit 2022
Sachan (BSc Accounting & Finance 2021) represented Pakistan at the Global Peace Summit 2022. The summit gathers young people from more than 35 countries in Baku to speak about global problems, post-war peace opportunities, personal peace initiatives, and took part in panel discussions. He was the only fully funded delegate from Pakistan.
Female Hostel, Funded by the Babar Ali Foundation, Inaugurated at LUMS
True to its commitment to educating women, the Babar Ali Foundation gifted PKR 550 million for a new female hostel at LUMS and on July 23, its inauguration ceremony was held. The ceremony was attended by Founding Pro Chancellor, LUMS, Syed Babar Ali's family and friends.
Exploring Baltistan: 300 LUMS and UoBS students pair up for a summer of experiential learning 
Amidst much excitement and high expectations, the 'Learning Without Borders - The Baltistan Experience' initiative commenced in Skardu, Gilgit-Baltistan this July. Under this programme, 150 students from LUMS, and 150 students from University of Baltistan (UoBS), have come together for a month in Skardu to learn with, and from, each other. 
150 LUMS Students Head to Skardu for a Summer Programme with UoBS
At the foothills of the Karakoram, an exciting new collaboration with the University of Baltistan (UoBS) is kicking-off. A hundred and fifty LUMS students are all set to spend their summer semester in Skardu with 150 UoBS students. They will be living and learning in a natural setting under a one-month programme called, 'Learning Without Borders - The Baltistan Experience'.
LUMS Welcomes Alumni at Grand Homecoming!
It was an evening of connection and celebration on Saturday, June 25, 2022 as the University welcomed back its alumni from across Pakistan and the globe to participate in the annual Alumni Homecoming at LUMS.
As the flagship reunion of the year, Homecoming is always the perfect opportunity for alumni to reconnect with old friends, favourite faculty and classmates; and with this being the first reunion on campus after such a long break away from in-person get-togethers, it was an even grander celebration. 
Presenting the Winners of the Vice Chancellor's Alumni Achievement Awards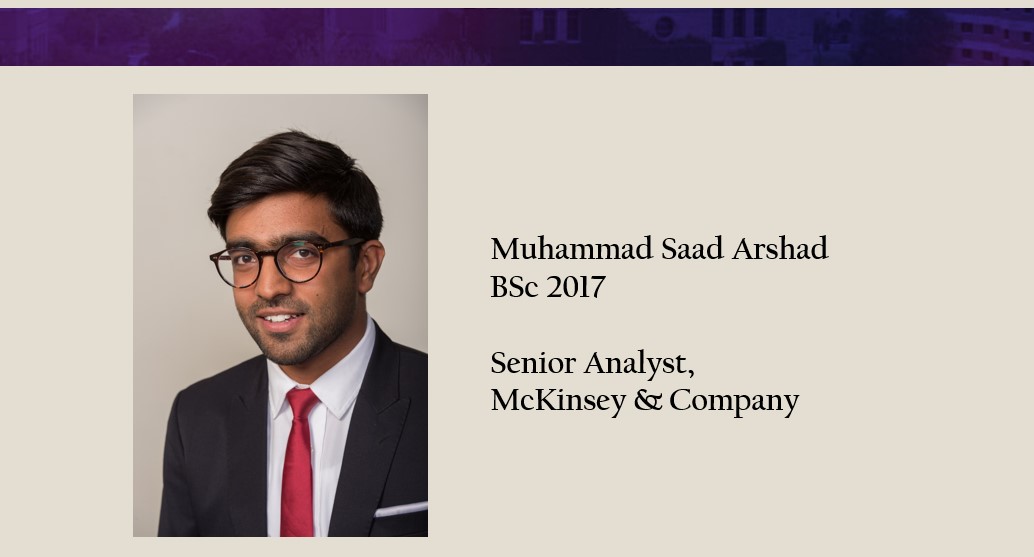 Office of Human Resources organises workshop on 'Resilience and the Art of Positive Thinking'
Organised in collaboration with Tibbi to commemorate World Wellbeing Week, the workshop was led by a clinical psychologist at Holistic Cure Clinic and Tibbi, Ms. Syeda Mubashra Zahra.
Dr. Hamza and Dr. Sarah founder and co-founder of Tibbi commenced the session with a brief introduction about Tibbi and the various services available to LUMS Community. Apart from telemedicine, health record maintenance, home care, and portable imaging services, employees have access to a 24-hour hotline of tele-counselling services i.e., 0311-1184-224.
University Leadership Discuss Future Initiatives at LUMS Board Meeting
2021-22 marked the 35th anniversary of the founding of LUMS, and at the 85th Board meeting, the discussion revolved around how the University will need to evolve and grow to compete regionally and globally. 
LUMS Ranked in Top 50 of World's Best Small Universities by THE
LUMS is a young university, making an impact in the region and in the world. The University has received global recognition as a leading institution in the Times Higher Education (THE) ranking for the world's best small universities 2021. LUMS was ranked 50th with the added distinction of being the only university in Pakistan to be on the list since 2020.
SBASSE Holds Conference on Data-driven Policy-making
On Friday, June 17, the Syed Babar Ali School of Science and Engineering (SBASSE) at LUMS hosted academics, industry experts and government organisations for a two-day conference, Saving Our Cities: Looming Challenges and Data-driven Policy-making.