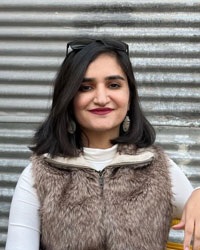 Hermeen Shahid Chaudhry
Class of 2020
It has been two years since I was an undergrad at LUMS. But in those years, I never once stopped reminiscing about my life at university.
LUMS provided us with a safe space to be open about our thoughts and ideas. We were encouraged to speak up and find ourselves. I am glad I got the chance to experience so many new things at university.
With the ongoing pandemic and all my batchmates moving on to different things, I never thought we would all be in the same place again…our second home!