AIEF 1st National AI Championship: Igniting Partnerships between Industry & Academia

Welcome to Pakistan's 1st National AI Championship!
The Artificial Intelligence Education Foundation (AIEF) 1st National AI Championship, to be hosted at LUMS, will provide both BS and MS students an excellent opportunity to present their AI projects and engage in intellectual exchange.
The Championship focuses on innovation and encourages participants to explore AI-based applications. By dedicating a platform for students, the championship fosters creativity and empowers students to demonstrate their skills and knowledge in the field of AI. The platform serves as an avenue to exhibit AI projects to a diverse audience of peers, faculty members, professors, and industry experts, facilitating valuable feedback and recognition for their efforts.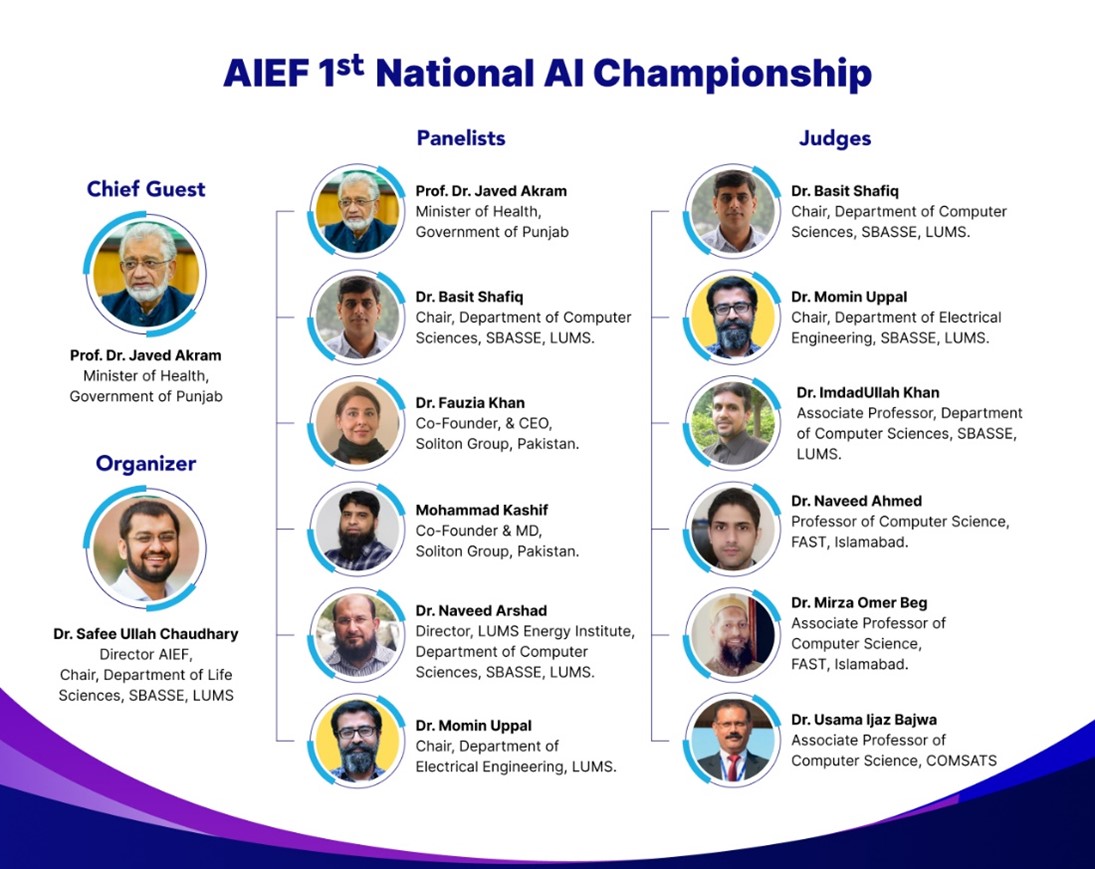 The Championship will facilitate connections with like-minded individuals and provide students insights from professionals in the AI domain, propelling them towards a future in AI.
Register for the Championship here. 
Please register for this event at your earliest convenience, so we may be able to proceed with the necessary arrangements. 
For further queries, please write back to us at info@aief.org.pk.