Abdul Moeez: Student, Baghban, and Budding Entrepreneur
Meet Abdul Moeez, an Anthropology and Sociology senior and avid Baghban (gardener) who is making sure the LUMS community stops and smells the roses! We caught up with him on a crisp November afternoon at the khoka where he had set-up a stall with beautiful fresh blooms.
Tell us about your business!
I sell all kinds of plants – mostly succulents and cactus, but I'm slowly adding flowers to my collection too, such as chrysanthemums. A couple of times a year, I bring a selection to campus and display them at the khoka to sell.
What sets your offering apart?
What's different about the way I approach my business is the after-sale service. Usually when people buy from nurseries, they are left to figure things out for themselves. I've always felt that there should be a mechanism where buyers can also learn how to take care of their plants. So, I make care cards for each type of plant, and always give my contact information so I can guide customers if they have any questions even after purchase.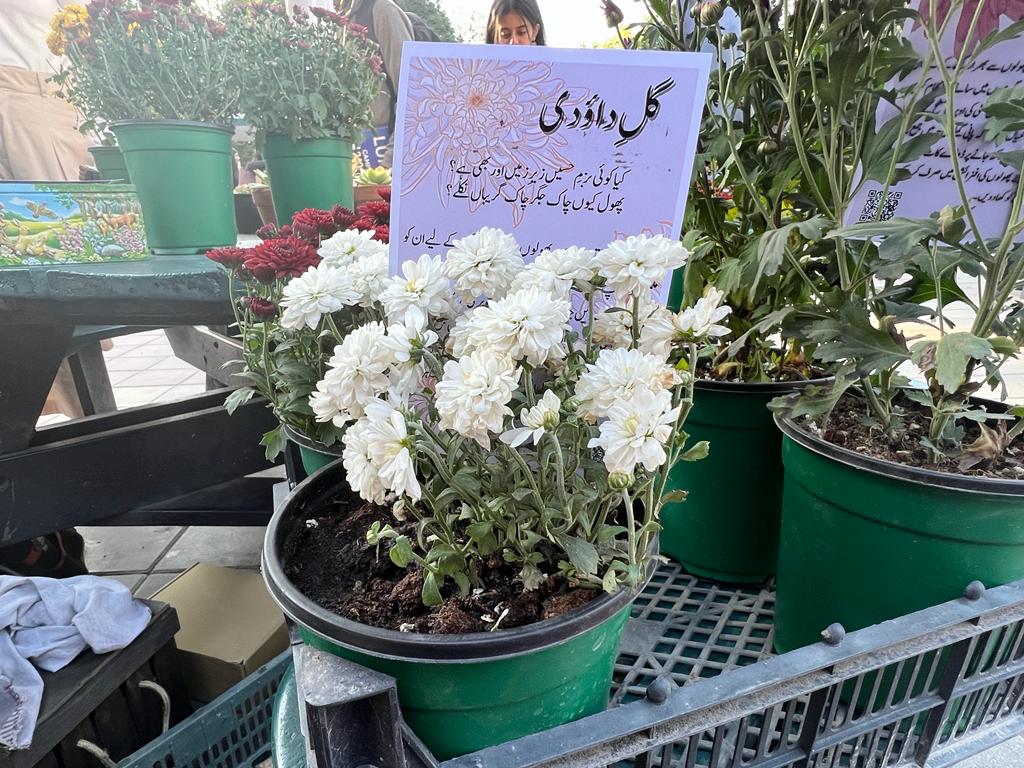 I also pay close attention to the quality of pots and soil and try to pick the plumpest of plants for my customers. I want to enhance the indoor or balcony gardening experience that plant enthusiasts yearn for. 
I believe presentation is key, so the pots matter too! I use only fine pots, whether they are plastic or terracotta, and sometimes I also get them painted by collaborating with fellow artists. 
How did you get started?
I've been fond of plants and nature since childhood. My aunt used to grow them on our rooftop, and I used to watch and assist her. When I came to LUMS, I thought I would start a venture for some additional income and figured this would be a perfect way to utilise my passion.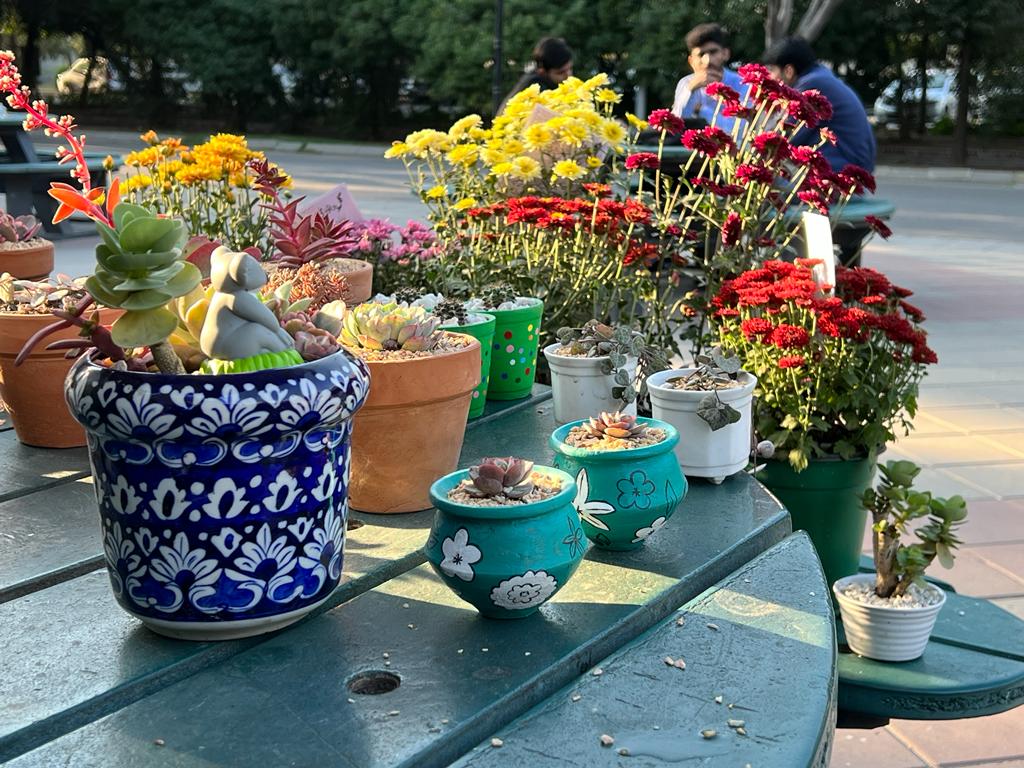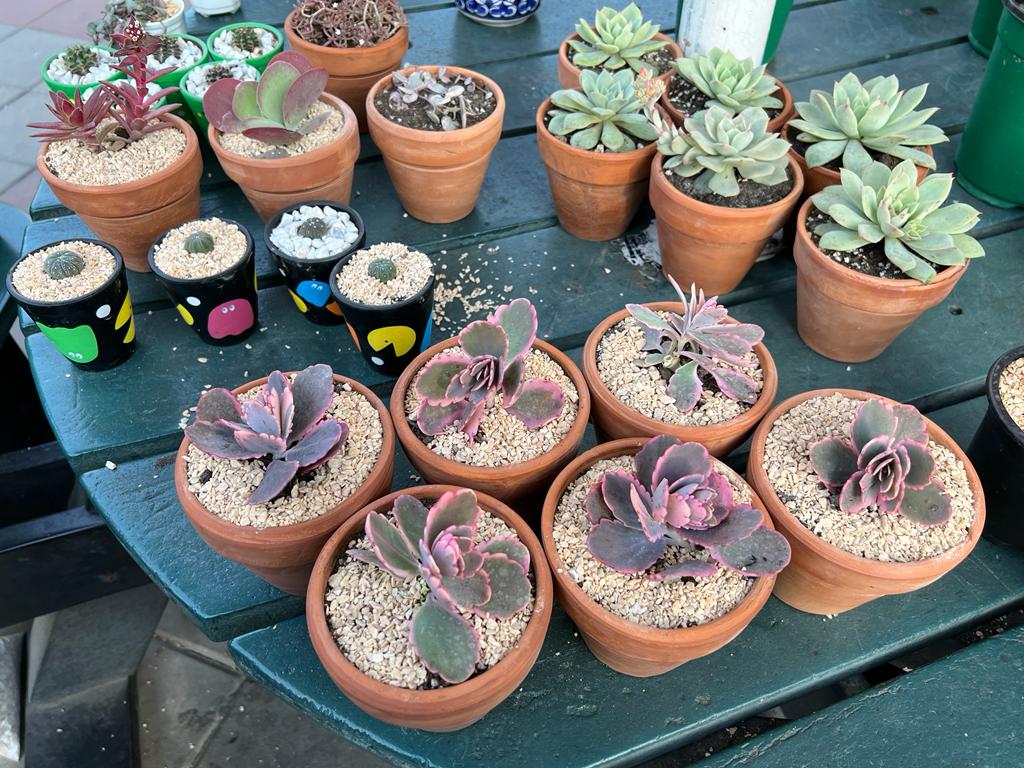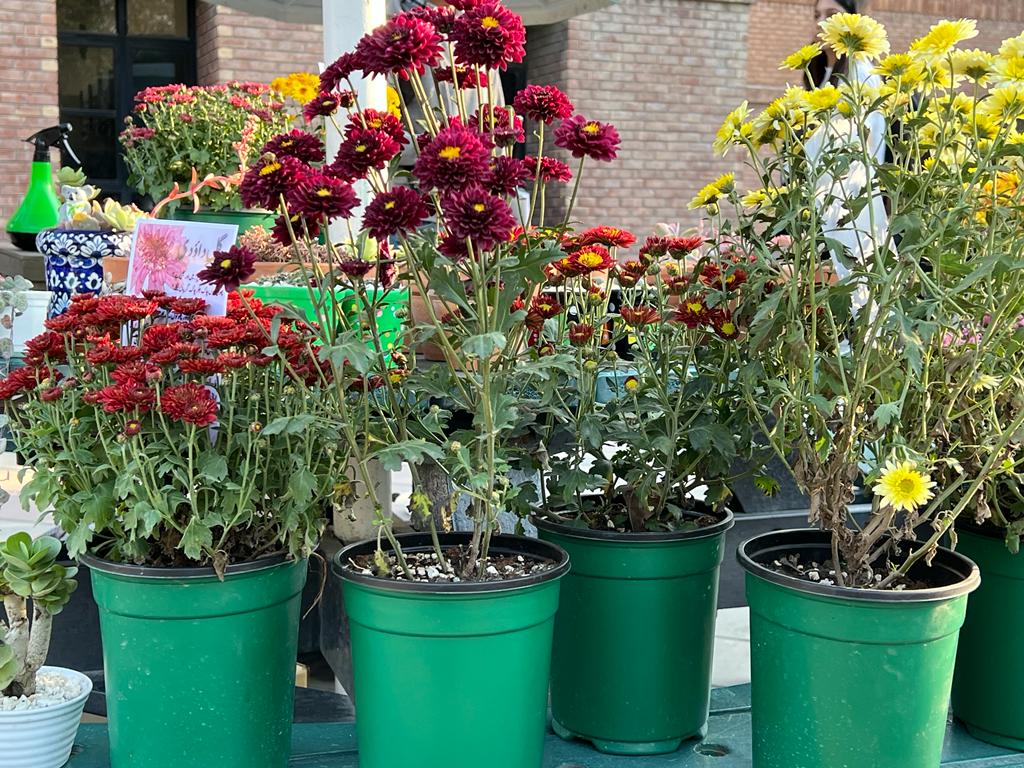 Do you grow all your plants?
I grow some myself, and source others from local suppliers. I make my own soil as well. Regular garden soil isn't right for indoor gardening because it gets very muddy. I make a soil mix with the right proportion of different ingredients to make it loamy and airy. Better soil saves gardeners from many gardening problems!
What are your plans for your business?
I started this business with the dream that one day it grows into a place which is a garden shop, a library, and a coffee shop at the same time. I wish to grow into a nerdy old man sitting in a cosy garden shop which provides a free reading and working space for people where they can also enjoy homemade cookies by local connoisseurs. I dream of it to become a place for nurturing the enthusiasm for growing plants, and a support system for students and locals. 
What are some of the things you learnt as a business owner?
Running a business is a daunting task and requires a lot of courage and persistence. Every business starts from somewhere. There is no such thing as a 'menial' task. If I cannot sell things on a small stall, I cannot be the owner of a factory. The business has also been a source of personal enrichment. 
 
What has been the response from the LUMS community?
The LUMS family has been the primary support behind me even considering starting this business. It was one of my friends who first advised me to create a social media platform for my business, and that's how it all started. Even now, my customer base almost entirely comprises people from LUMS.
Just yesterday, a friend showed me a picture of a hostel dorm's windowsill with one of my plants on it. Amidst all the empty windowsills it stood out and gave an impression of joy and liveliness. Adding a touch of nature gives a little enchantment in our lives!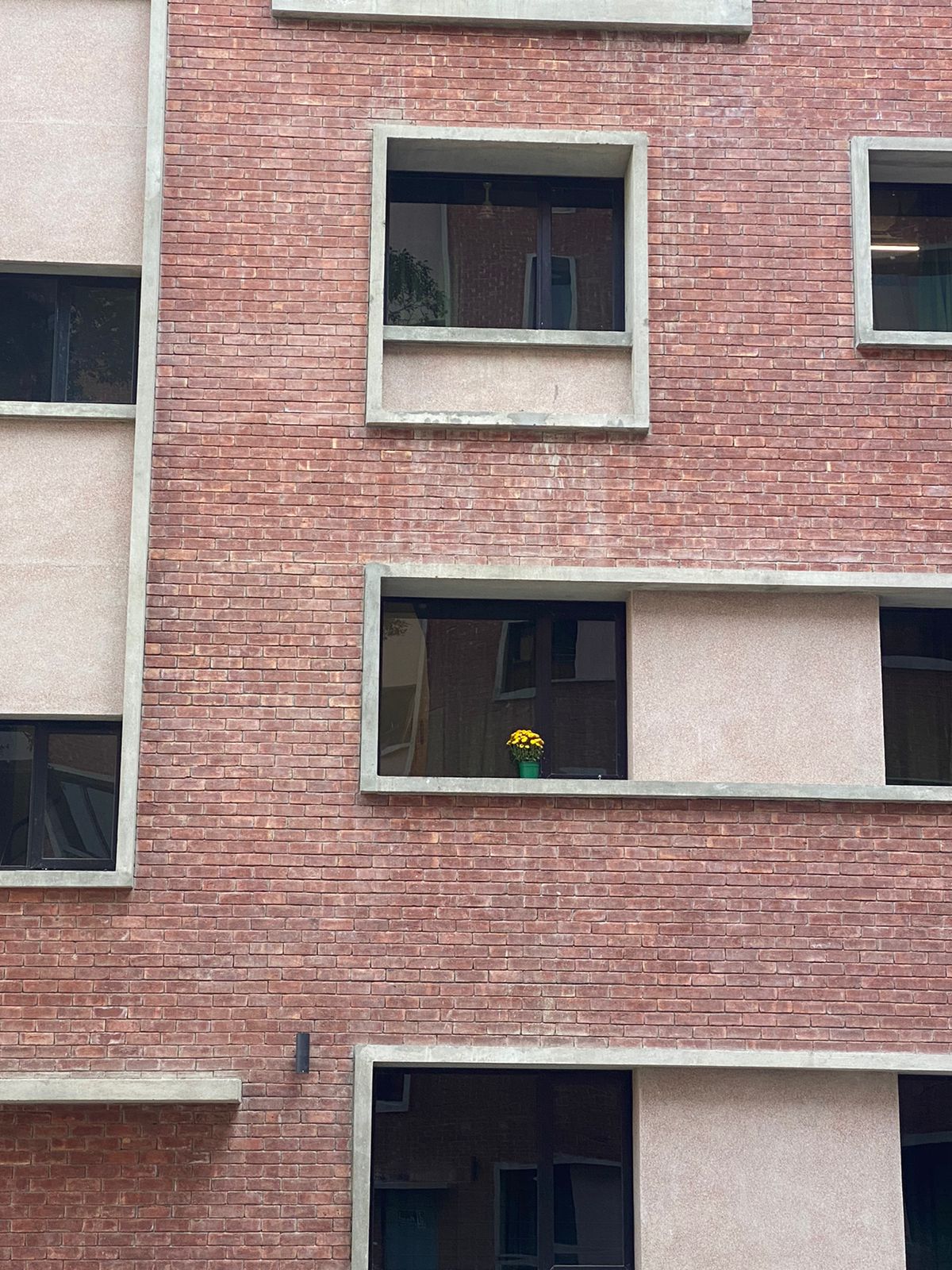 In the short interactions that I have with people through plants, I have always witnessed plants bringing a certain kind of joy in the eyes of whoever passes by and gazes at them. 
Is there anything you'd like to share with other entrepreneurs?
We are always taught to view business as a source of increasing profit. The value of a business is not only economic; we can also add value to someone's, or our own heart. The small transactional interactions of businesses can help us build a safer, more loving society if we acknowledge the importance of morals in our life. To quote William Wordsworth:
"Small service is true service while it lasts
Of humblest friends, bright creature; scorn not one:
The daisy, of the shadow that it casts,
protects the lingering dew drop from the sun!"
Be sure to support Abdul Moeez's small business by exploring his Instagram page. To learn more, you can email him at 23020085@lums.edu.pk