Aerodyne Group Visits LUMS to Establish Academia-Industry Connections
With the aim to establish collaboration between academia and industry, Dr. Lim Eu Shawn, Chief Global Solutions Officer, Aerodyne Group, visited LUMS on October 9, 2023. He was accompanied by the Group's Director of Artificial Intelligence and Country Head, Mr. Adnan Chaudhry. They were welcomed by LUMS senior leadership including Dr. Tariq Jadoon, Acting Vice Chancellor and Provost; Dr. Muhammad Sabieh Anwar, Ahmad Dawood Chair and Dean, Syed Babar Ali School of Science and Engineering (SBASSE) and Ms. Nuzhat Kamran, Director, Office of Advancement. Faculty members, Dr. Muhammad Abubakr and Dr. Momin Ayub Uppal were also present, along with Mr. Rana Tariq Habib, Head, Career Services Office, LUMS
Aerodyne Group is a leading global drone solutions provider, specialising in drone-based enterprise solutions, AI, and data analytics. With a strong emphasis on research and development, Aerodyne is at the forefront of driving innovation in the industry.
The visit commenced with an interactive session where Dr. Shawn engaged with LUMS representatives. Ms. Kamran shed light on key aspects of the university, including its recent global accolades for excellence, and the flagship National Outreach Programme, an initiative designed to make education accessible to talented students across Pakistan.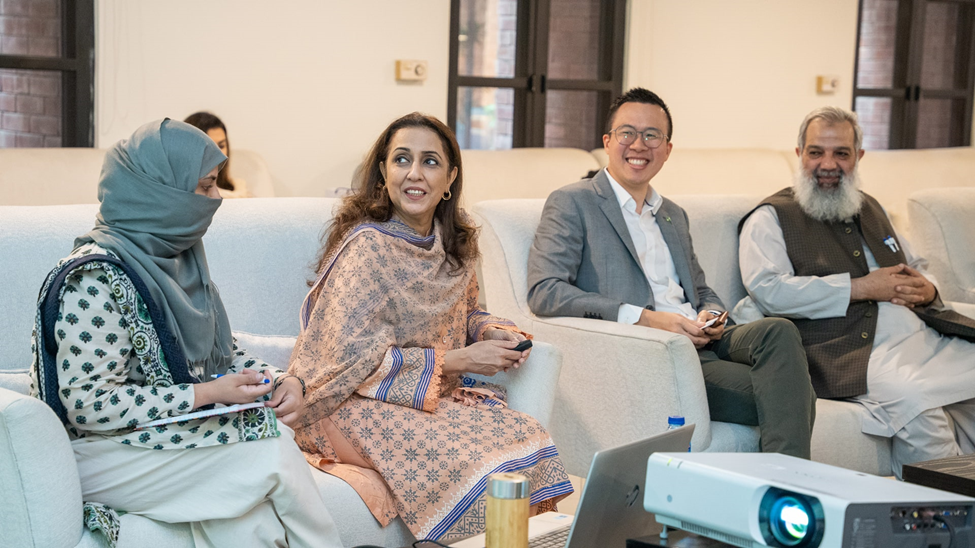 The session also included insightful discussions with faculty members, highlighting the accomplishments of the various centres at LUMS to explore potential avenues for research, knowledge exchange, talent development, and harnessing digital transformations. Dr. Anwar highlighted the robust research ecosystem at LUMS that is focused on the food-water-energy nexus, diseases, agricultural innovation, and materials science. The institution's emphasis on collaborative research with industry and international partners was also discussed.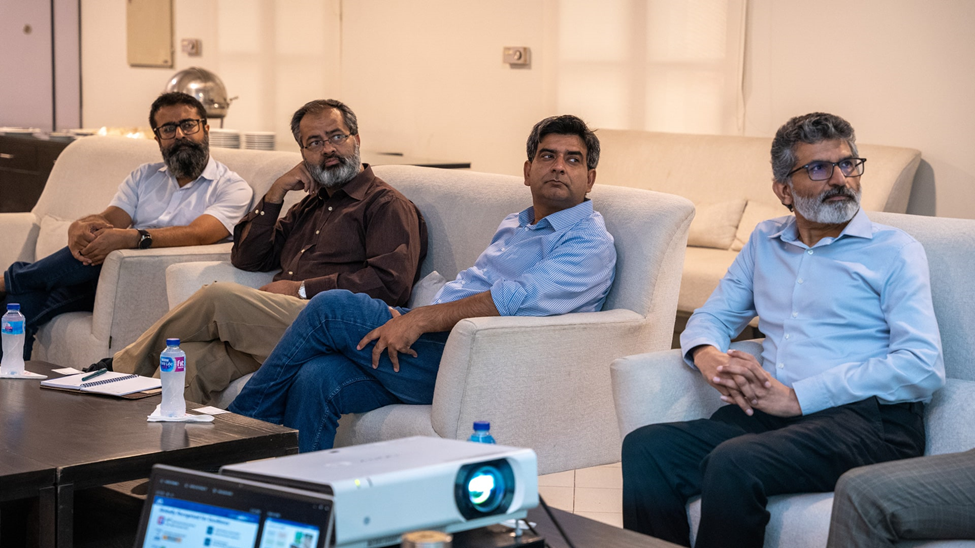 Dr. Abubakr highlighted the significance of technology in sustainable agriculture, flood forecasting, and drought management, emphasising the pivotal role of the Agricultural Robotics Lab at LUMS. Dr. Uppal, heading the Electrical Engineering department, showcased groundbreaking partnerships and projects with the industry using AI.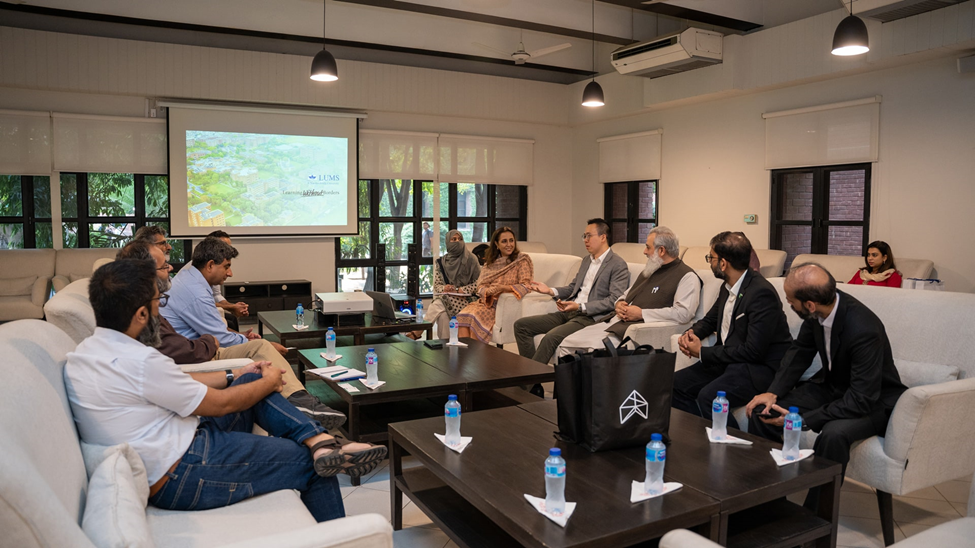 Dr. Shawn provided insights into the company's various portfolios, highlighting Aerodyne's dynamic growth and its global impact. He added, "We are not just here to sell products; we are here to contribute to the nation's development, and this marks the beginning of a long-term commitment to Pakistan. We aim to empower job creation, drive research collaborations, and inspire more women to pursue STEM fields." He also shared that Aerodyne looks forward to collaborating with LUMS in enhancing the student experience,  graduate placement, research and providing industry advisory support.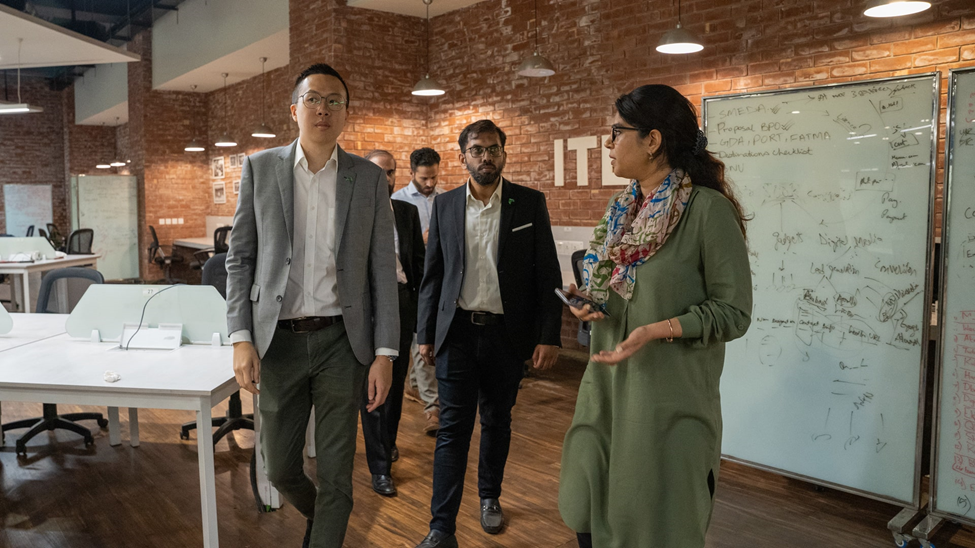 Following the session, Dr. Shawn embarked on a tour of different labs at SBASSE as well as the National Incubation Centre Lahore. The tour provided the visitors with an insight into the cutting-edge research and academic pursuits at LUMS and its culture of innovation and excellence.