Al-Bayan School: LUMS Alumni making a difference in education
Happy faces, eager to learn, attentively listen to each word the teacher says. Mornings are always a happening affair at Al-Bayan School, a joint venture by two of our alumni. Situated on Bedian Road, Lahore, Al Bayan is a non-profit which caters to students up to 5th grade. 
Navera Burki, a LUMS BSC Economics 2019 graduate, volunteered at her driver's daughter's school near the University while she was a student in the 9th grade. Teaching English to grade 7, she was appalled that not one student could communicate in English. Rote learning was the norm and students were punished with physical violence if they didn't memorise the content. This is when she realized the disparity between her education and that in the country. Being a faculty member's daughter, who grew up on campus, Burki knew that "good education can not only improve one's future career prospects, but it can also groom one into a better person." 
Burki now works as a Data Analyst at Barnes & Noble Inc. in New York. Having experienced the LUMS education, she believes that "the open discourse in classes" makes students more tolerant and open-minded, and also instils a sense of responsibility as educated individuals of the country.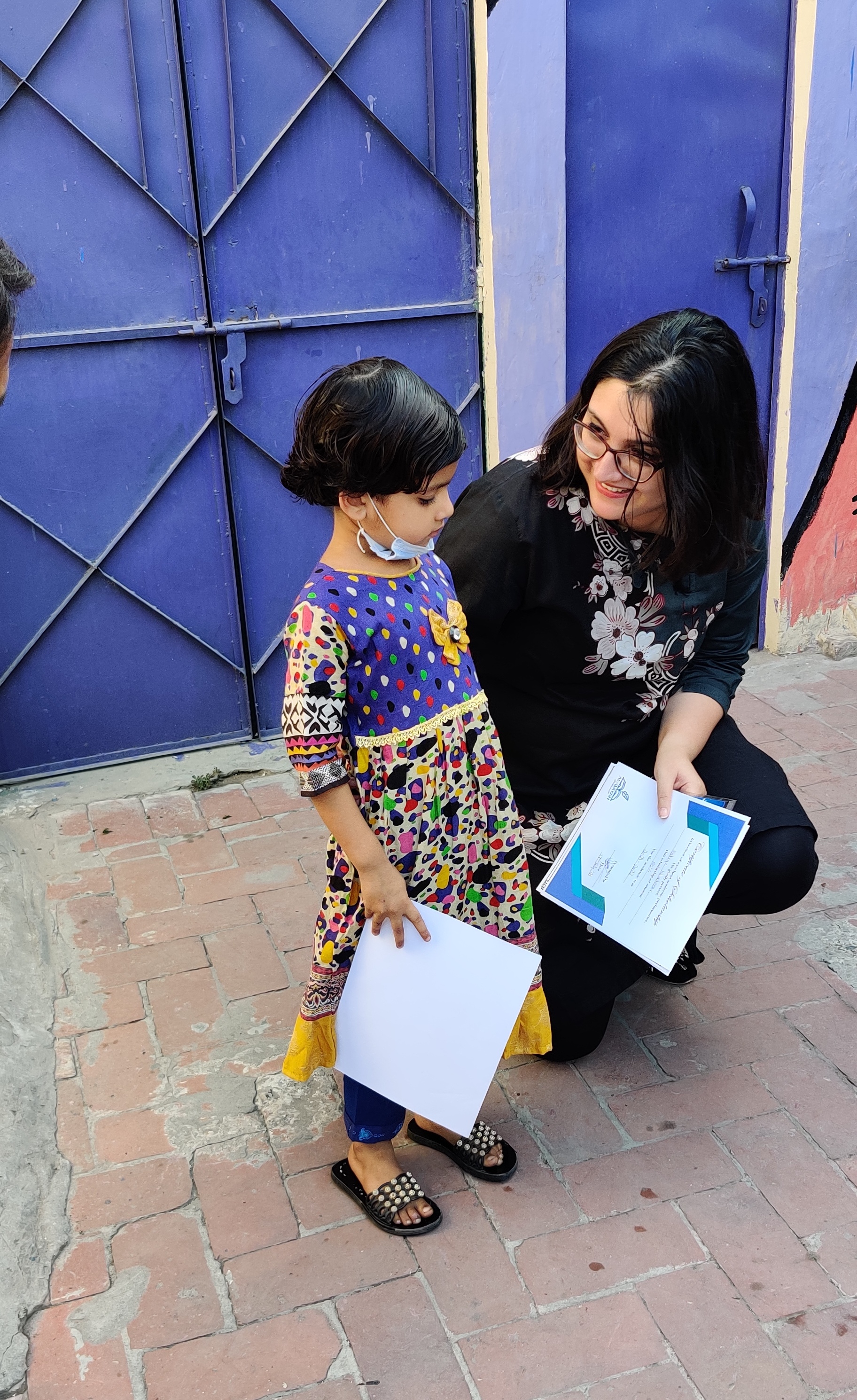 Meanwhile, Maryam Khawaja, currently a Management Science senior at the Suleman Dawood School of Business, plans to go into the education sector. At 15, she started to tutor her driver's two sons in the second grade. While teaching them, she realised "how poor the quality of education in our country" was. She shared a post on a student's forum asking if anyone wished to start a school called Al-Bayan. Burki jumped at the opportunity. The two ladies met, and the rest is history.
"My education at LUMS has broadened my horizons and allowed me to develop into a better human being. I came across diverse viewpoints and interesting people which allowed me to develop a tolerant mind-set. I've also found the most valuable friendships at LUMS and the most amazing people for Al-Bayan. The school might just have been a dream if it weren't for the team!" says Khawaja.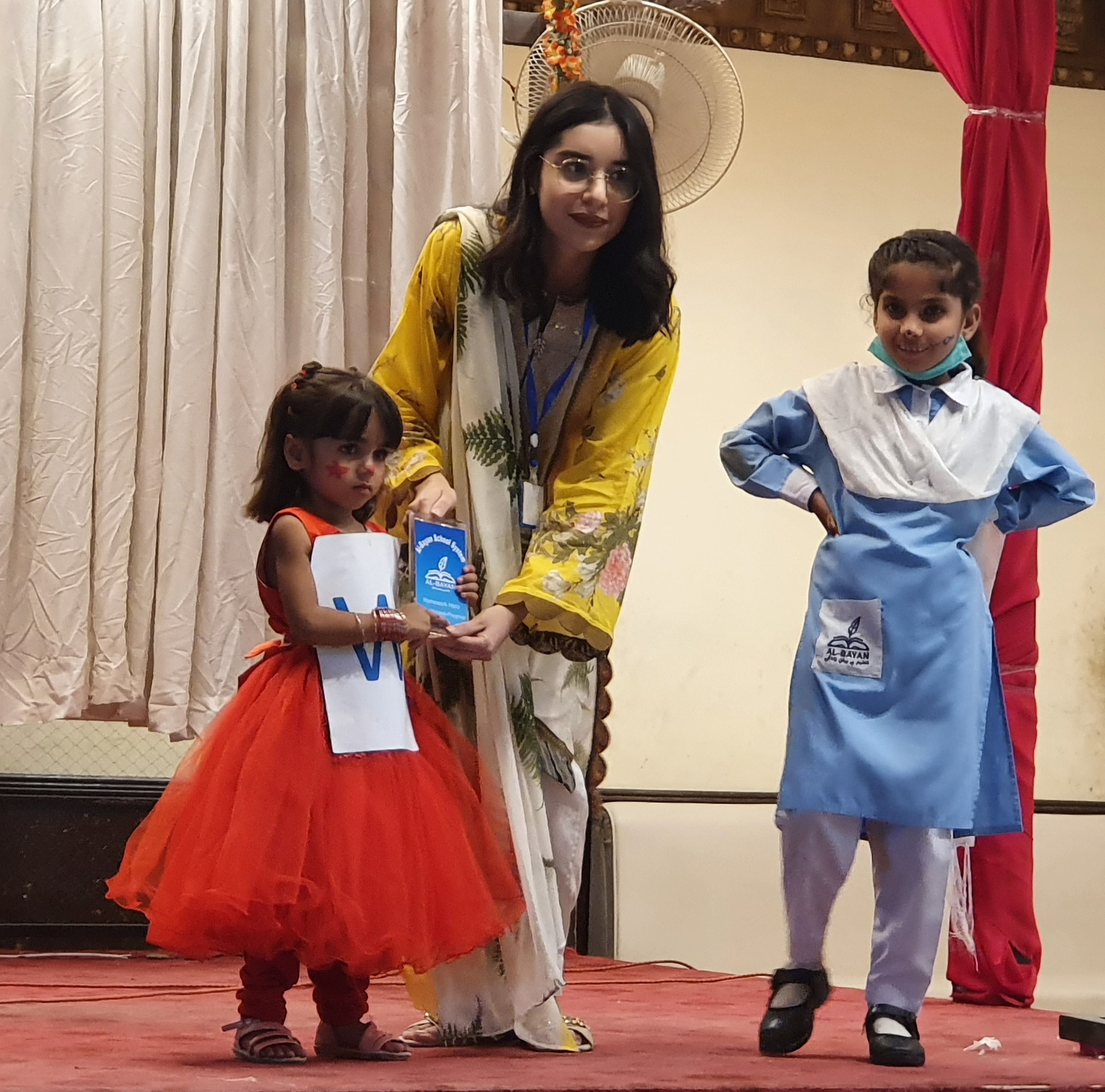 Started in 2019 in a small rented premises, the School opened its doors to 25 students, two teachers, and three grades. Within a few months, they were asked to vacate the premises. Taking it all in their stride, they quickly had to find another place. Just as they settled down, COVID struck and they introduced holiday booklets to keep students in touch with their studies. Students came in batches on alternate days and remote classes on WhatsApp were started. 
Today, Al-Bayan operates in a purpose-built campus with a second preschool campus just a few feet away. Run by a team of two admin members, two support staff, and ten teachers, the School has classes from nursery to grade 5. Volunteers form an important part of the network. An all-female core team takes care of Finance and Operations, Education and Research, Digital Marketing and Teacher Training and Events. Interns and team members help the organisation run smoothly as they volunteer time for the School along with full-time jobs or studying.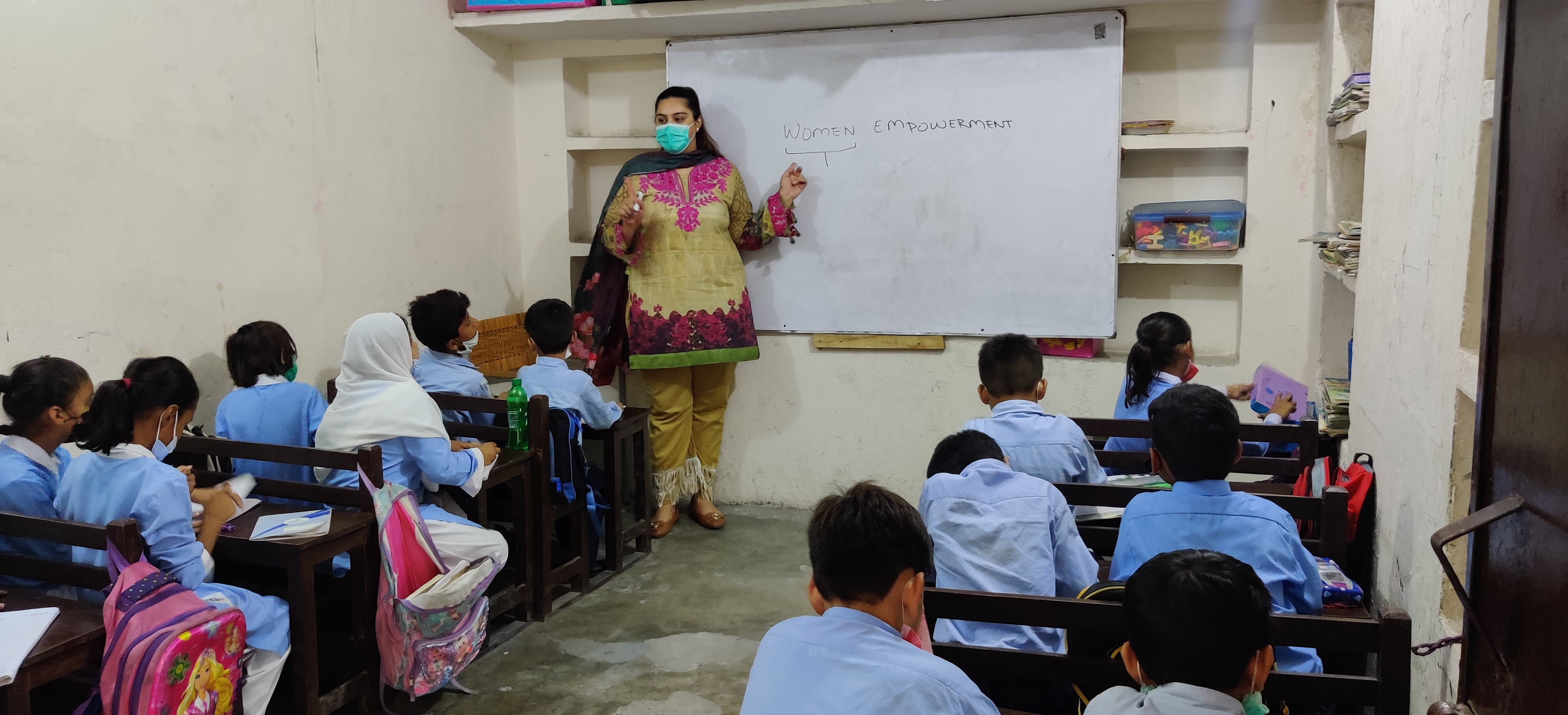 "We focus on activity-based learning, making sure that all mediums of teaching are used since every student is different and every student understands in different ways," explains Burki. "We also incorporate projects, presentations, videos, group work and physical activities to reinforce content". Competitions like spelling bees, poetry recitals and art activities are regularly held. Additionally, events to mark women's day, climate change and others help widen the horizon of the students. A Saturday Volunteer Programme aimed at bridging the knowledge gap is conducted by students and young professionals. They also partner with student societies at LUMS for annual plays, sports day, science fairs and field trips. Teacher training is a regular practice at the School. 
All this spells success at all levels. "I see the change in our students after they've been with us for a few months. They start understanding the importance of rules and discipline and take part in discussions. I see the girls becoming more confident and outspoken while the boys are learning basic life skills like making their own sandwiches or helping their mothers clean dishes. 
One success story was when two of our older male students went home and called out their fathers on abusing their mothers because it's wrong," recounts Burki. 
"We believe we're making a difference, but that's for the future to tell. Let's see if these students grow up to break the cycle of poverty and become responsible citizens," says a proud Khawaja.