Atlas Group Leadership Visits LUMS to Discuss Partnerships
Mr. Iftikhar Shirazi, Chairman, Shirazi Investments (Pvt.) Ltd. and Atlas Foundation, and Mr. Ali Shirazi, President, Atlas Battery Ltd. visited LUMS on May 18 to discuss potential avenues of collaboration between the University and the Atlas Group. They met the University's senior leadership including Syed Babar Ali, Founding Pro Chancellor; Mr. Abdul Razak Dawood, Pro Chancellor; Mr. Shahid Hussain, Rector; Dr. Arshad Ahmad, Vice Chancellor and Director Advancement, Ms. Nuzhat Kamran. 
The foundation of the Atlas Group was laid in 1962 with the establishment of Shirazi Investments (Pvt.) Limited by the founder, the late Mr. Yusuf H. Shirazi. Today, Atlas is a diversified group dealing in engineering, power generation, financial services and trading. It consists of seven public limited companies of which five are quoted on the Stock Exchanges in Pakistan and seven are private limited companies.
LUMS has a long history of association with the Atlas Group, more specifically with the late Mr. Yusuf H. Shirazi who was one of the founding members of LUMS and served on the University's Board of Governors for many years. In the past, Mr. Shirazi and Atlas Foundation have been consistently supporting financially needy scholars at LUMS.
The participants also discussed how the University has been at the forefront of developing industry-academia partnerships which have acted as a key enabler for it to promote country-wide access to high quality education in Pakistan. 
Ms. Kamran gave an overview of the LUMS journey over the last three decades. While highlighting the University's effort to be accessible to talent across the country, she commented, "Two areas of focus for the university have been increasing accessibility and diversity at LUMS and in doing so, we have been setting standards for other universities to follow." 
Dr. Ahmad appreciated the Atlas Group and the Shirazi family's continuous support towards LUMS and its many initiatives. He stated that the support of industry partners allows the University to keep its promise of providing a chance to gifted students from disadvantaged backgrounds attain world-class education from one of the premier institutions of the country. He highlighted the University's 'Learning Without Borders' philosophy and stressed on the importance of inclusion and accessibility.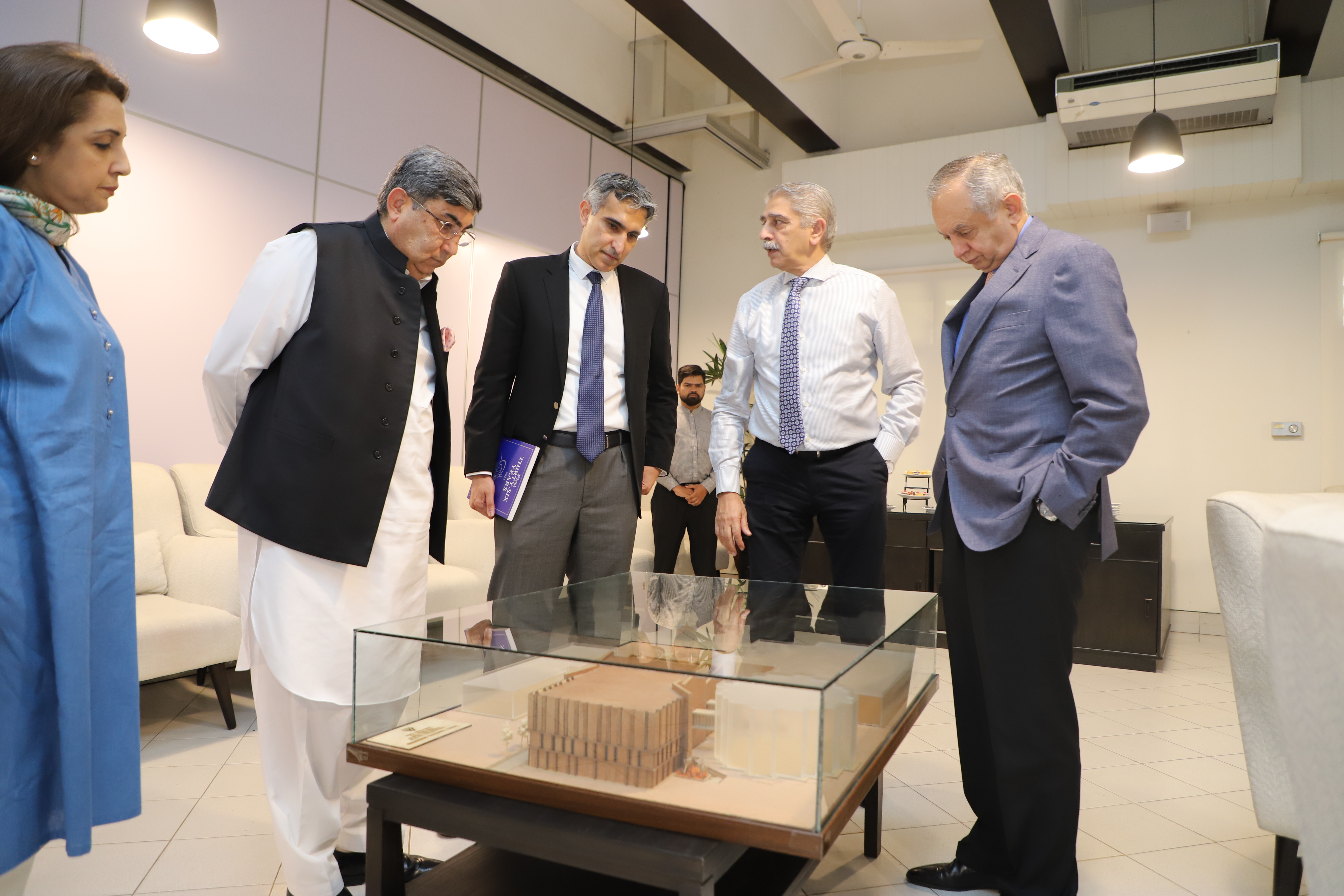 Mr. Hussain provided a holistic overview of all the work currently being done at LUMS through its schools, centres and offices. Syed Babar Ali outlined the current and future roadmap of the University for the next 35 years and reiterated the importance of strengthening the partnership between the two organisations and spoke about the importance of this collaboration in making an impact in Pakistan.