Babar Ali Foundation Funds New Women's Hostel at LUMS
Thirty-five years ago, LUMS Founding Pro Chancellor, Syed Babar Ali pioneered a distinctive programme that marked new pathways for generations of students. He believed that "Pakistan is desperately short of managers; people who manage other people and get work done." Over the years, LUMS has become a comprehensive university educating young women and men who have gone on to take on important leadership roles in the business, not-for-profit and public sectors. 
Currently, women comprise forty-two percent of the LUMS student body, of which over 900 reside in the five female hostels on campus. Safe, secure and subsidised on-campus housing has played a key role in breaking down geographical borders and making LUMS accessible to female students from across Pakistan.  
True to his commitment of educating women, the Babar Ali Foundation recently gifted PKR 350 million for a new hostel at LUMS. The new building will be able to accommodate an additional 504 female students on campus. Syed Babar Ali has previously funded the other five female hostels on campus through the Foundation.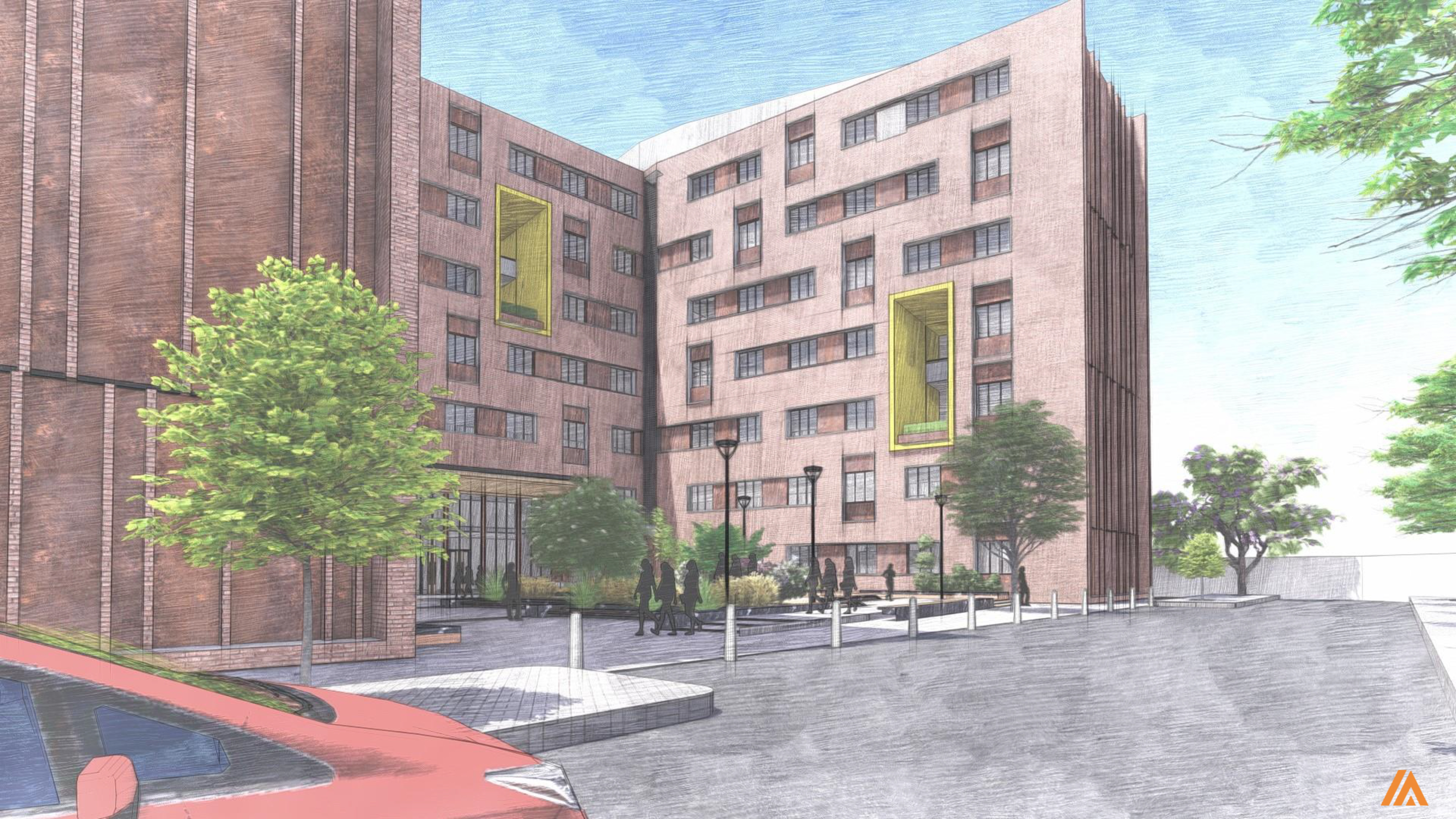 On the new hostel, Syed Babar Ali said, "Women are key partners in our country's growth and prosperity. There was a pressing need for additional accommodation for female students and this hostel will allow more women to benefit from a residential education at LUMS. Following their predecessors, female graduates from LUMS will not only play a pivotal role in the private and public sectors, but also contribute to gender equality and inclusion in Pakistan."
The new 500-bed facility will have a covered area of 100,000 square feet, and 252 rooms with modern facilities and lounges. The architectural designs reveal a continuation of the red brick exterior consistent with the rest of the buildings on campus. Unique features of the structure include well-lit rooms and corridors and comfortable lounges as breakout places with tea and coffee kiosks. A piazza at the entrance is also part of the structure that will serve as an open sitting area. This project is to be completed in August, 2022.
"Educational interventions focused on women are nation-building endeavours," said Dr. Arshad Ahmad, Vice Chancellor, LUMS. "Babar Sahab's gift continues to support LUMS commitment to inclusivity and the critical roles women play in societal advancement and progress. Nearly forty percent of our female students are on financial aid while over thirty percent of our faculty, are female. LUMS is a period-friendly campus with a day-care facility for its staff, and dedicated spaces for nursing mothers. We are very grateful". 
Commenting on the initiative, Mr. Shahid Hussain, Rector LUMS said, "LUMS has always welcomed talented women to its folds. Babar sahib's generous contribution marks a step forward in the University's institutional commitment to gender balance. We are grateful for his continuous support to LUMS."