Celebrating the Launch of Naye Naqqād ke Nām Khutūt
The Gurmani Centre for Languages and Literature (GCLL) organised the book launch of Dr. Nasir Abbas Nayyar's latest publication, Naye Naqqād ke Nām Khutūt.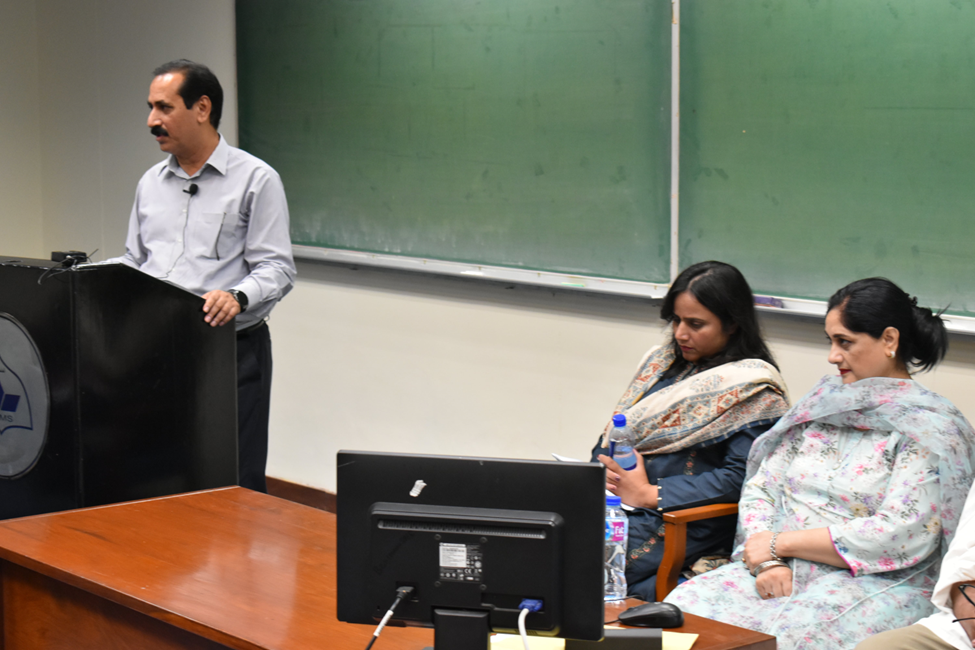 Dr. Nayyar, Urdu Professor, Punjab University and Editor of Bunyād, is an esteemed scholar, writer, critic, columnist, and essayist of the Urdu academic and literary traditions. He holds a PhD in Urdu Literature from Bahauddin Zakariya University, Multan, and a Postdoctoral Degree from the University of Heidelberg, Germany. His scholarly career spans over twenty-five years, in which he has notably contributed to the Urdu literary tradition through his publications such as Urdu Adab Ki Tashkeel e Jadid, Jadeediyat aur Nauabadiyat, and Coloniality, Modernity and Urdu Literature, among others. His scholarship deals with modern and postmodern literary theory, linguistics, modern Urdu literature, and postcolonialism.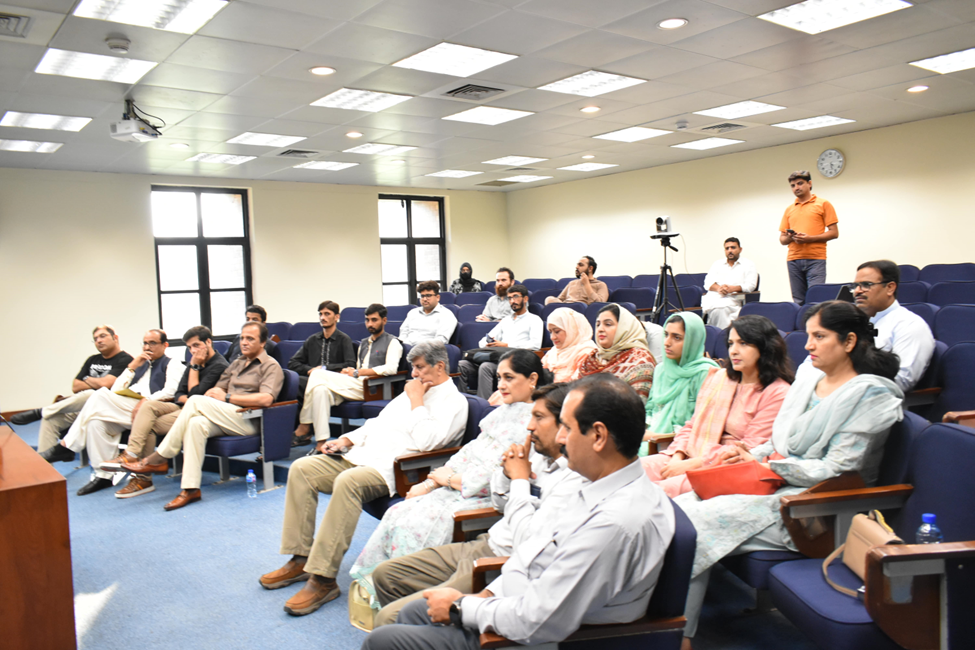 Dr. Nayyar in his latest book, Naye Naqqād ke Nām Khutūt, through a series of letters, addresses the contemporary, emerging critic and offers a new guide to literary criticism that is independent of traditional 'cliche' approaches. The session was moderated by Dr. Shaista Hassan and hosted by the author, Dr. Nayyar himself. Several Urdu luminaries attended the event, addressed the audience and introduced varying facets of the book.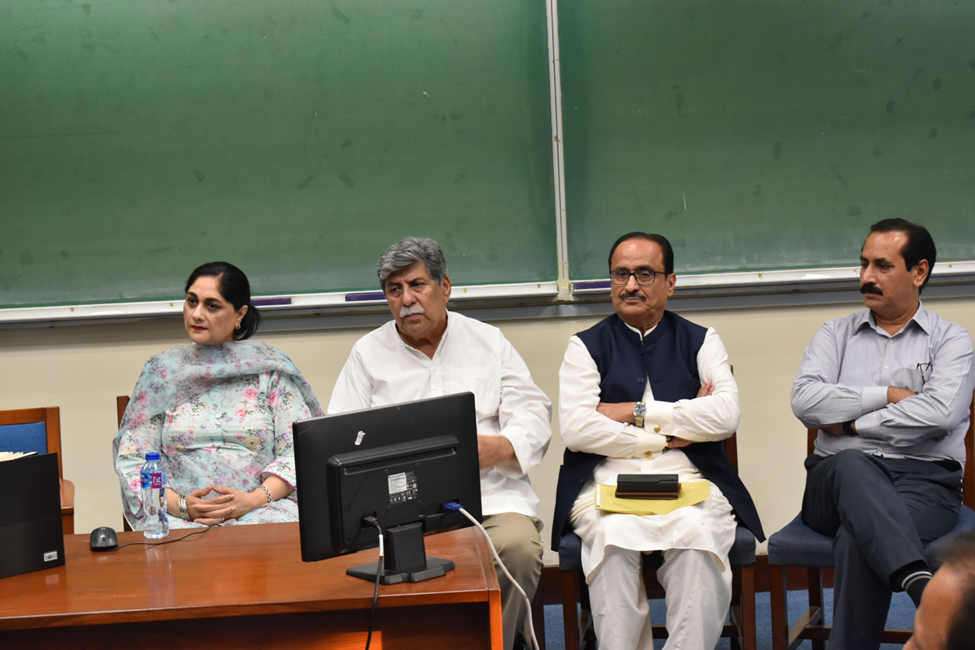 The welcome address was followed by Dr. Sheeba Alam, Head of Urdu Department at the Kinnaird College for Women, congratulating the author and highlighting the contemporary relevance of his scholarship. She expressed her concern regarding traditions that fail to adapt to changing times and hence go extinct. Citing passages from the text, Dr. Sheeba lauded Dr. Nayyar's efforts to rescue the tradition of literary criticism from the banality of the bygone days. Echoing her sentiment, Jameel Ahmad Adeel, Associate Professor, Government Islamia College Civil Lines, Lahore, in his address elaborated on the declining tradition of literary criticism and praised the book as a defence of the art itself. He argued the book to be offering a contemporarily relevant approach to the tradition of criticism that does not work to disparage authors but to refine their literary craft. Rana Mehboob Akhtar, a Siraiki and Urdu scholar, quoted various passages from the text and appreciated Dr. Nayyar's efforts to rescue the tradition of literary criticism from being practised in a clinical manner. His address highlighted the portions of the text that argued a critic to be a creative rather than an empirical observer.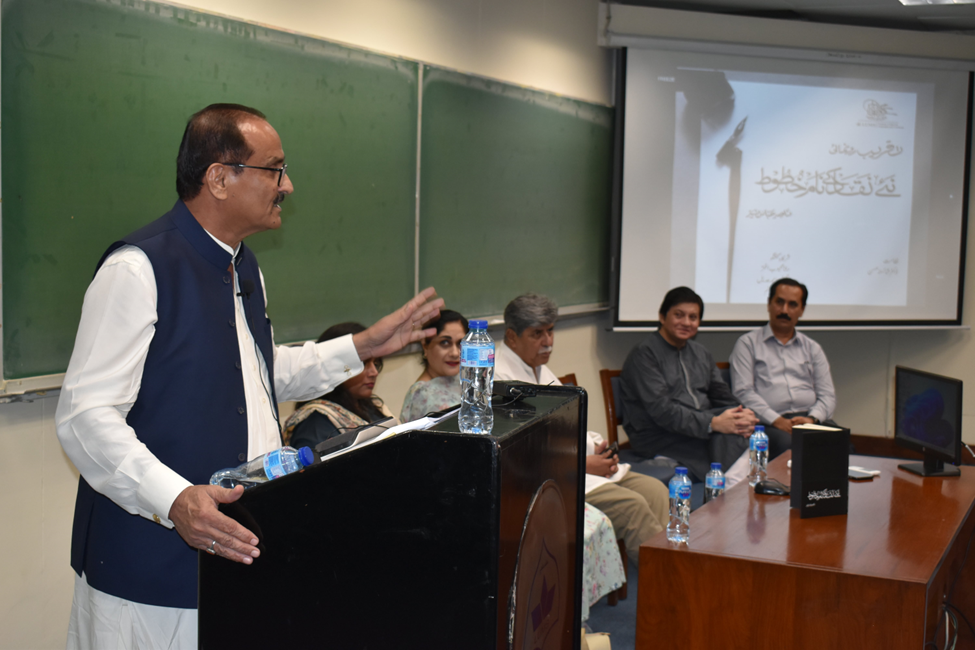 The panel address concluded with Asghar Nadeem Syed, a renowned playwright, highlighting the significance of refining the tradition of literary criticism as he argued it to be seminal in shaping a society's engagement with its literature.