Child Care Training Held for LUMS Day Care Staff
On September 2, 2023, the Office of Human Resources at LUMS, in collaboration with the Day Care, organised a comprehensive training for the Day Care team to enhance childcare services at LUMS. This full-day event, conducted by Ms. Shafia Rafique, a certified childcare expert, gave prominence to early childhood development and day-to-day operations through multiple engaging sessions. It aimed to comprehensively cover child development, emphasising emotional well-being, physical milestones, age-appropriate nutrition, healthy practices, and food safety.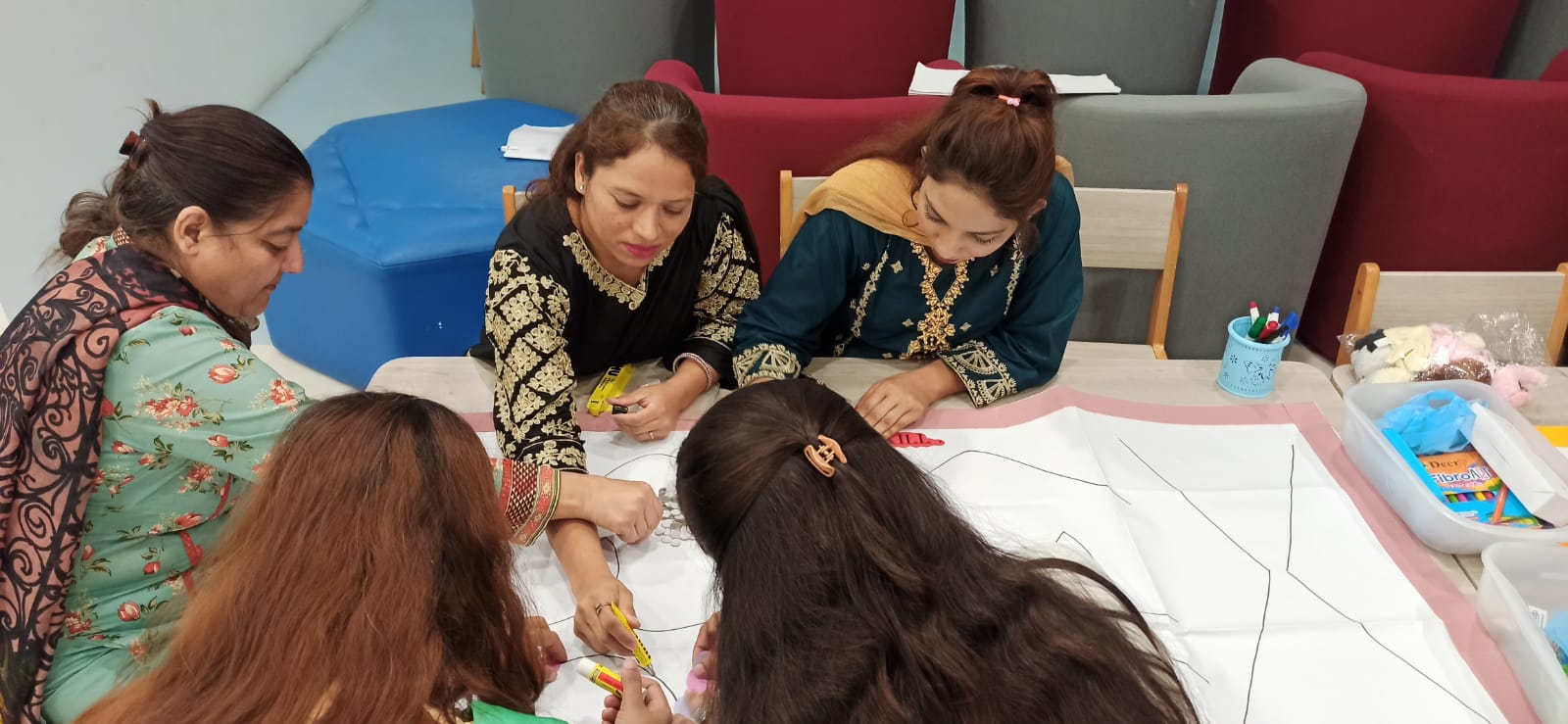 The training covered all domains of child development, with a particular emphasis on the emotional dimension, aimed at equipping caregivers with effective strategies for addressing various emotional states, tantrums, and mood swings. To further demonstrate and inculcate skills to handle difficult situations in childcare operations, the trainer gave participants different scenarios which helped in understanding emotional expressions, signs and needs to promote mindfulness in children. 
In addition to focusing on children's emotional development, the session also highlighted the importance of physical growth, nutrition, and overall well-being. Participants gained valuable insights into promoting both fine and gross motor skills, enabling them to create well-rounded diet plans and imaginative storytelling activities to foster creativity in children.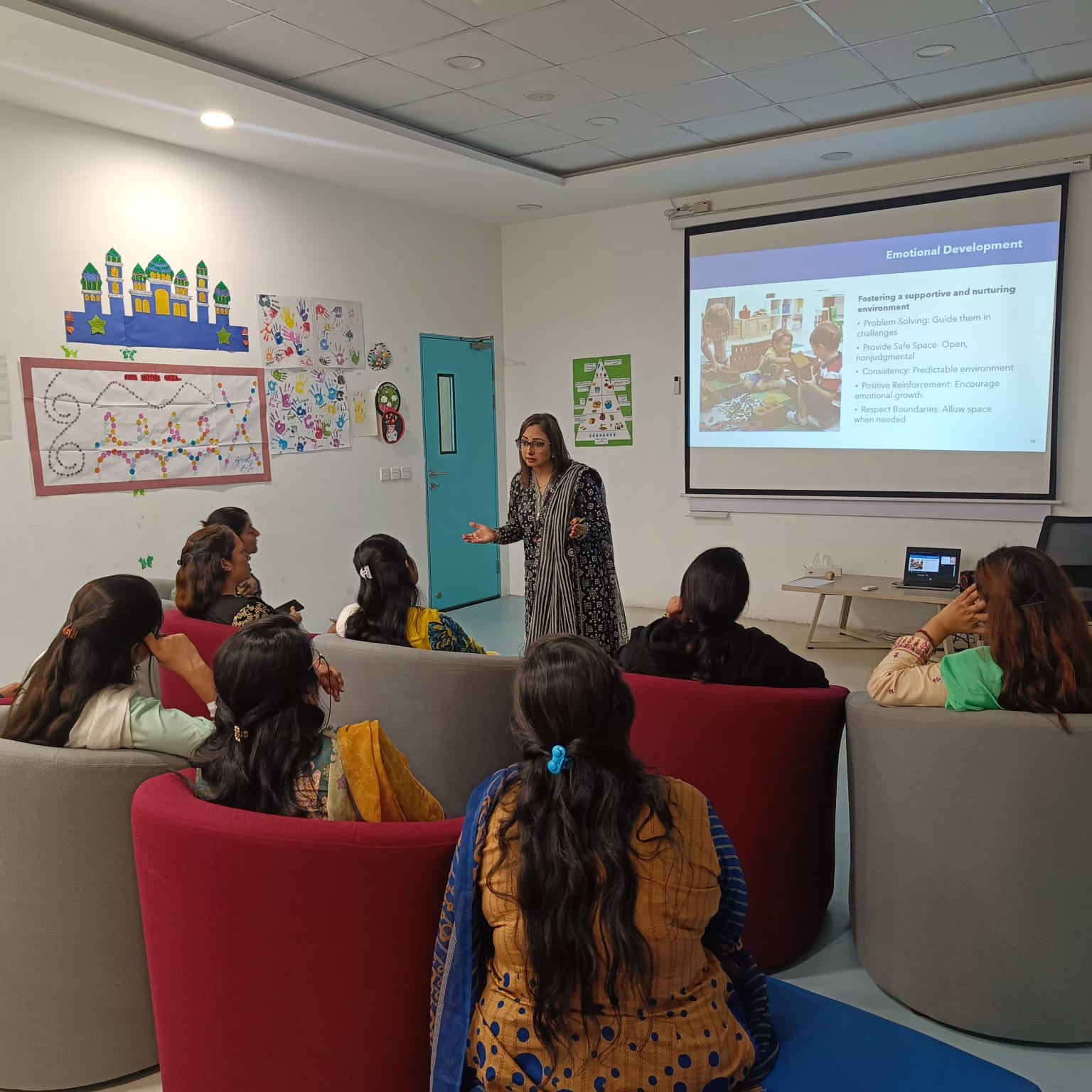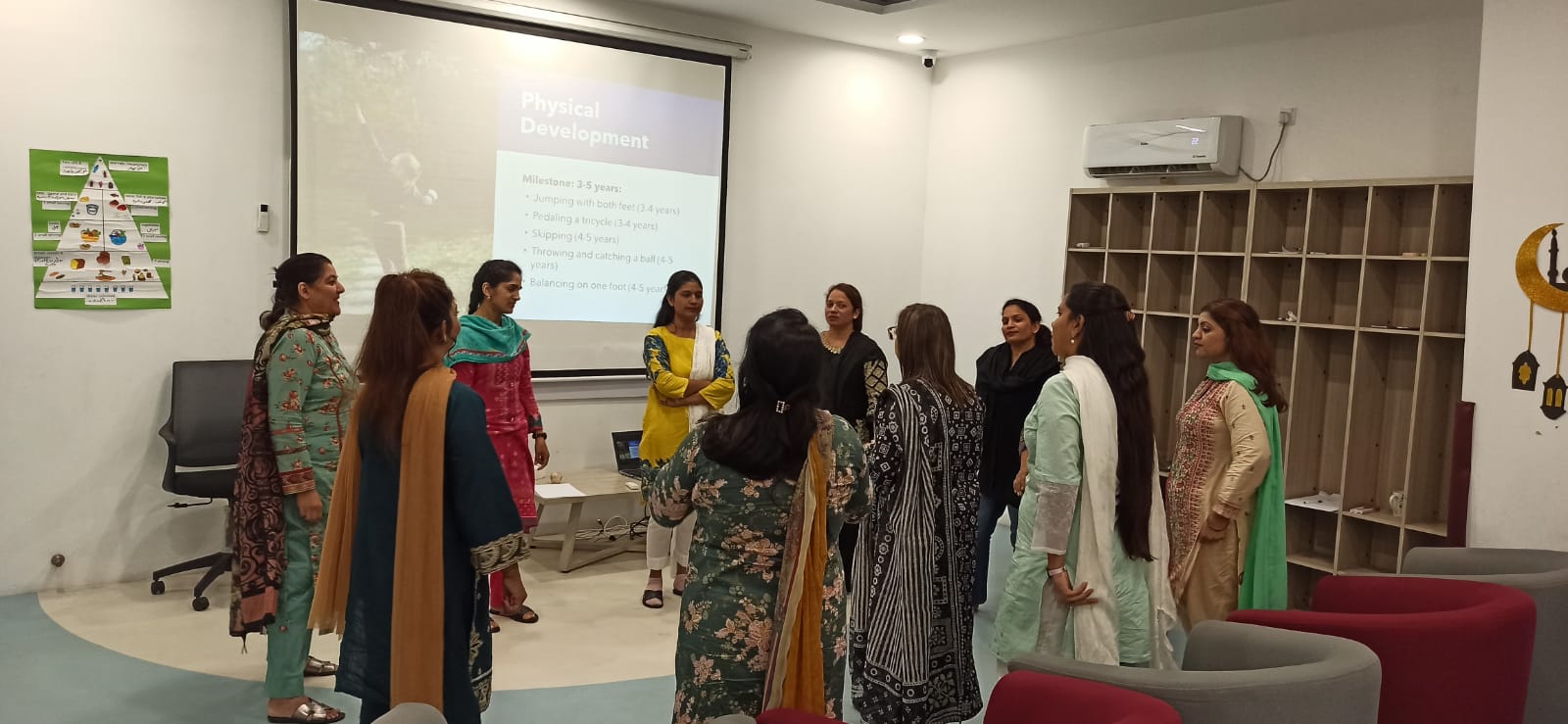 The awareness of age-appropriate nutrition, balanced meals, storytelling, active listening, and the implementation of diverse engaging physical activities showcased the team's dedication to crafting effective strategies for the optimal care of children.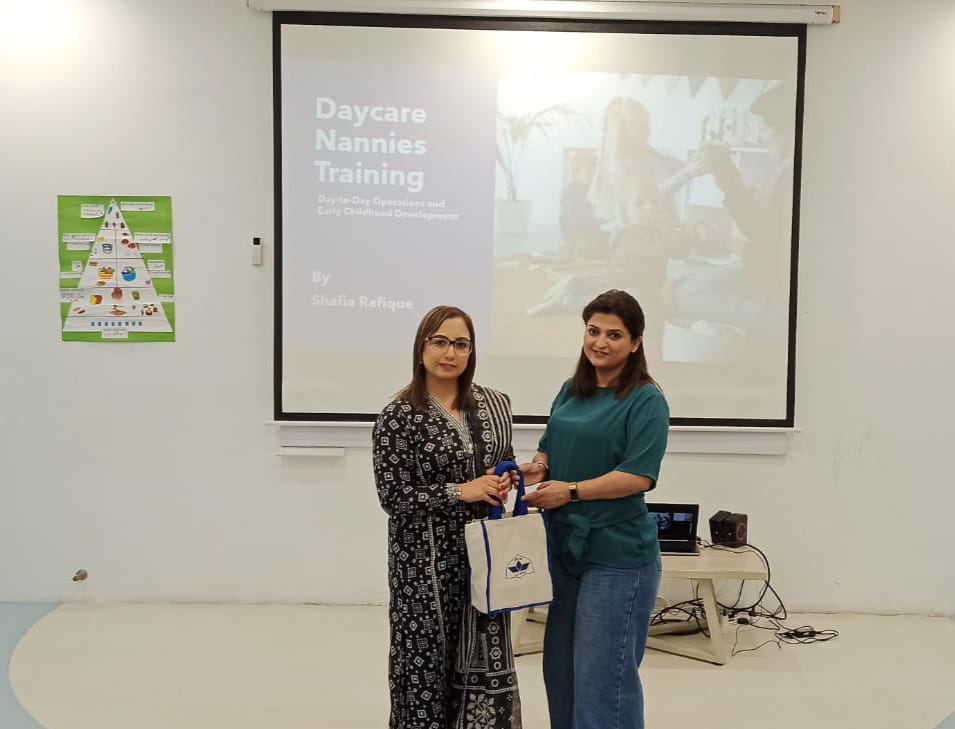 The event concluded with awarding certificates to the attendees, and Ms. Hajra Mazari, Head of Talent Management, Human Resources, expressed her gratitude and appreciation to Ms. Rafique for her valuable input in inculcating skills associated with the domain of child development in the Day Care team.