From China to Switzerland: An Alum's Journey to Forbes 30 Under 30 - Europe 2022 List
Spending long hours at the LUMS library, one day Hamza Ayub came across a book called The Asian Tiger, which alluded to the city of Shenzhen in China that was predicted to be the next centre of innovation. Religiously following the news, he noticed that Hollywood was being taken over to China and a lot of celebrities were there and there was a lot of hype around that region. 
Since YouTube wasn't in China or Pakistan at that point, and neither was Google, for Hamza access to information was extremely difficult. He toiled away doing research in the library with newspapers and magazines; he went to trade fairs in Karachi and Lahore just to speak to the Chinese. The more he dug deep, he figured out that China was the place he wanted to be. In his last year of BSc Accounting and Finance at LUMS, Hamza started learning Mandarin and applied to the Harvard of China, Peking University, which is more competitive than Harvard; its acceptance rate is 0.000069% while Harvard's acceptance is 6.9%. Hamza even scored a scholarship, a huge milestone. 
Today, Hamza has been featured on the Forbes 30 under 30 - Europe 2022 list.
An entrepreneur and marketer, Hamza is CMO of Dunkin' Switzerland. He is running Dunkin successfully with innovative marketing by leveraging AI ads, training employees with virtual reality, integrating augmented reality into stores, and creating a cyberpunk-themed store. Hamza is also the founder of AnW Studios, a digital art studio that works with brands and celebrities in China and several countries around the world. This studio started as a small marketing agency that later became known as AnW Global and AnW Studios. 
Narrating his journey, Hamza's passion for China is evident. "China was phenomenal; the speed of innovation and technology was another level, and to this date, I honestly think nobody does anything better than China. While I was studying there, I started going after bigger companies, and bigger clients, irrespective of the size of my small company. While I was there, I kept approaching as many people as possible, and took on some clients there, internationally, and locally. In a very short time, I ended up getting the attention of someone who took me to meet, Akon, one of the biggest singers on the planet. I met him; I got a business card from his team that said, you are now the director of social media and film productions for Akon Live China, which was a huge deal for me."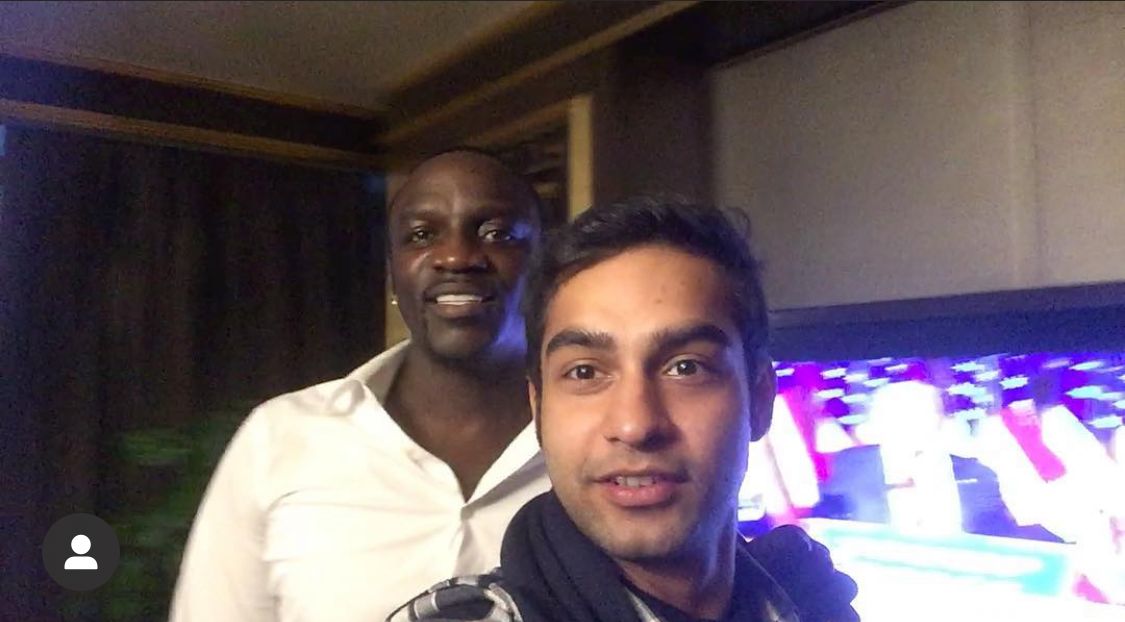 After this Hamza started getting a lot of clients and started working with many brands and celebrities. Michael Jackson's family; multiplatinum producer, B Howard; Monster; Trivago; Manchester United Football Club and Liverpool stars like Ian Rush – all are his clients.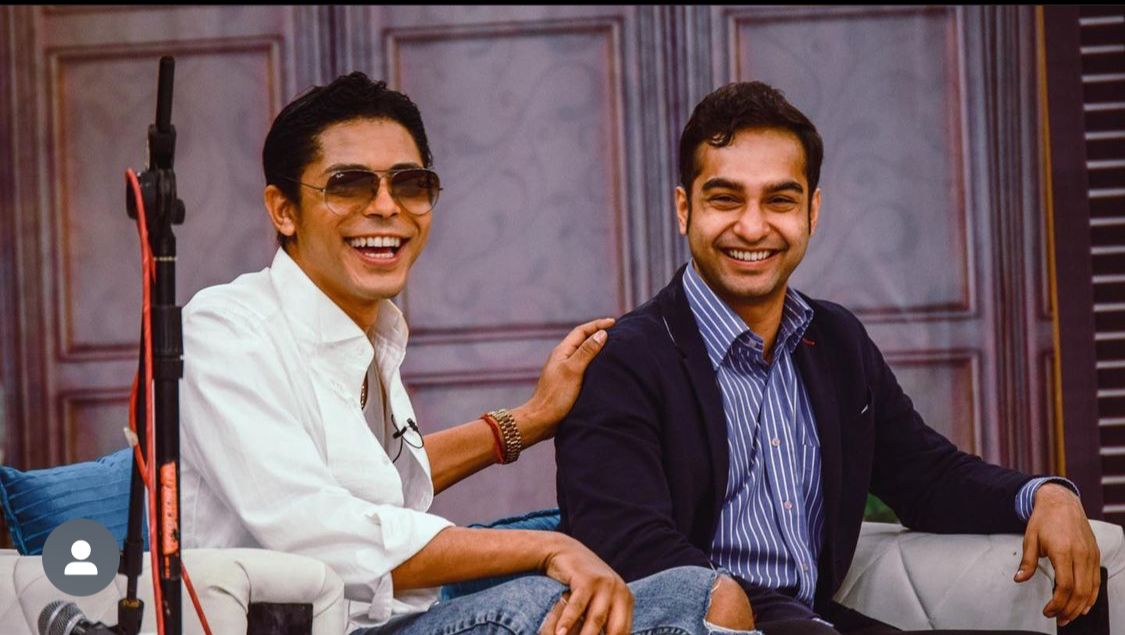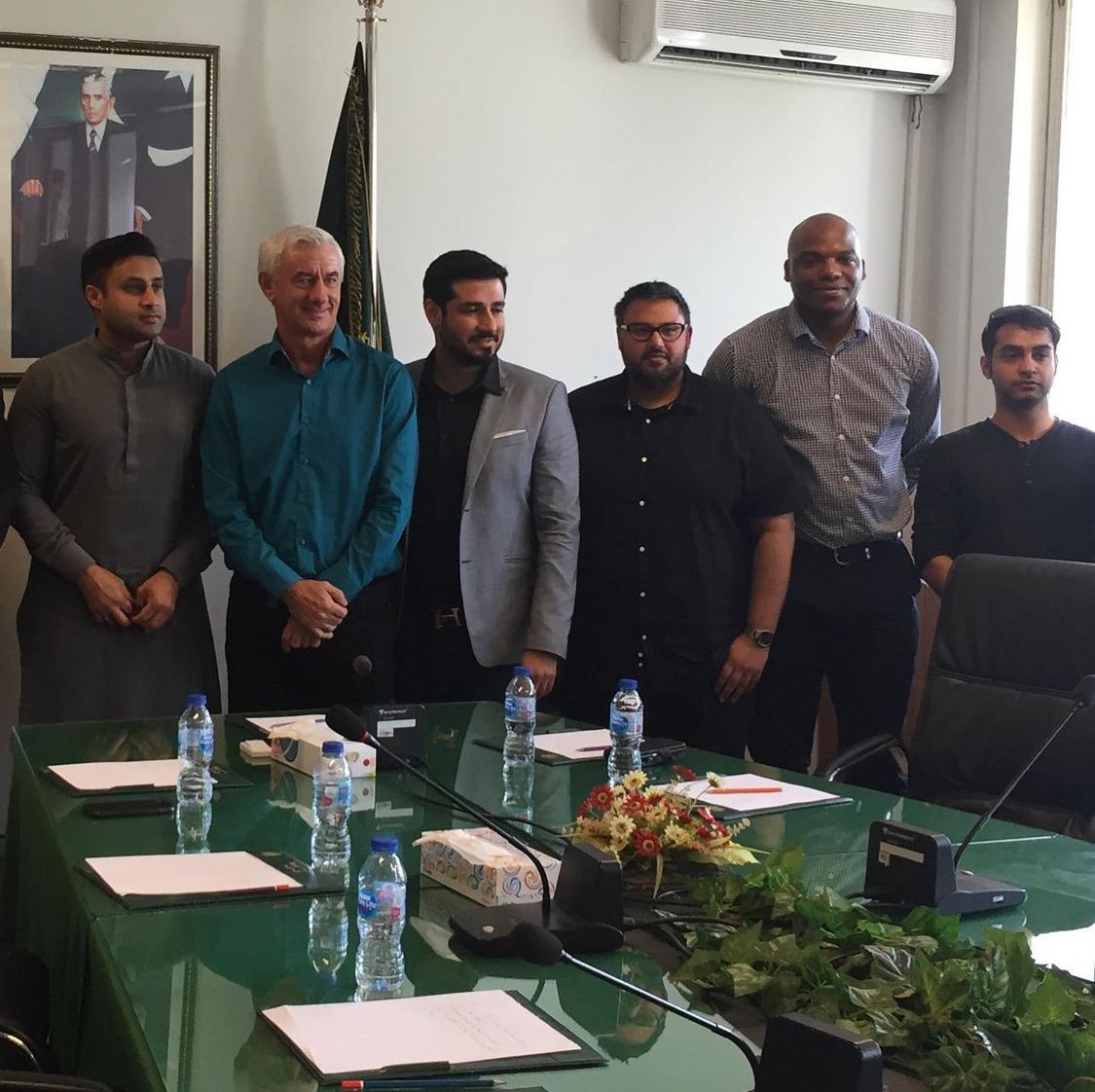 One of the things Hamza is passionate about is film; AnW Studios was established to make animations and films. "AnW Studios is working on some film projects and commercial projects that are quite lucrative," he shared.
Speaking about Dunkin' Switzerland and the process of setting up the store, Hamza said, "We have had a very meteoric rise in the last 30 months digitally, physically, in-store, and out-store. And now we're expanding aggressively." He is working on several unique projects to lead innovation for Dunkin globally. "In Switzerland, we are already doing some very interesting things that have never been done before, like customised donuts where you can print your face or any picture you want. Another project that I'm working on are Metaverse related and virtual reality projects where people can train employees within the Dunkin-verse that I've created. We've already started testing it and it will be launched soon.  I want Dunkin to be a tech company first, a food company second."
Hamza shares that his reaction to being featured on the Forbes 30 under 30 Europe list was surreal. "Just two weeks before I was to turn 30, I got the notification. The best part of the whole thing was Forbes Europe, which is very selective, published an article with a headline with only four names even though there were multiple names on that list. And my name was mentioned in there." 
Hamza feels he owes a lot to LUMS. "It enabled me to be an entrepreneur. It was Dr. Muhammad Shehryar Shahid, Associate Professor, Entrepreneurship and Innovation at the Suleman Dawood School of Business, who pushed me towards entrepreneurship. I remember everything he said from his first class, and I remember getting this epiphany while I was sitting there was, yes, that's what I want to do. I felt like the skills that I learned as an entrepreneur from his class really prepared me to go forward." 
He adds, "LUMS allowed me to create several ventures that either failed or succeeded. One of them is called LUMS Shredded. I'm very proud of the fact that it is still operational." During his time at LUMS, Hamza worked with a lot of societies and organisations. "I was venturing out and dealing with money, people, businesses, and sponsorships as a student. I feel like the overall ecosystem really enabled my journey." LUMS, he feels, is the only institution in Pakistan that provides a level of education that enables you to be competitive in the international environment and thrive there. 
Discussing his future, Hamza elaborates, "I'm planning to expand Dunkin very aggressively and position it as a centre of innovation for food and technology. I want to make sure that it becomes the face of a lifestyle movement not only in Switzerland, but also globally in terms of taste." Another of his goals is making sure that he creates ripples in the film industry. "It's something I'm very passionate about it. These are some of the things that I can say confidently that I'm about to do very soon, but obviously, the sky is the limit."