CSO Holds Information Session with Elliot School of International Affairs
On September 22, the Career Services Office (CSO) at LUMS, in collaboration with The George Washington University's Elliott School of International Affairs, held a virtual information session to learn about graduate programness in Washington, DC.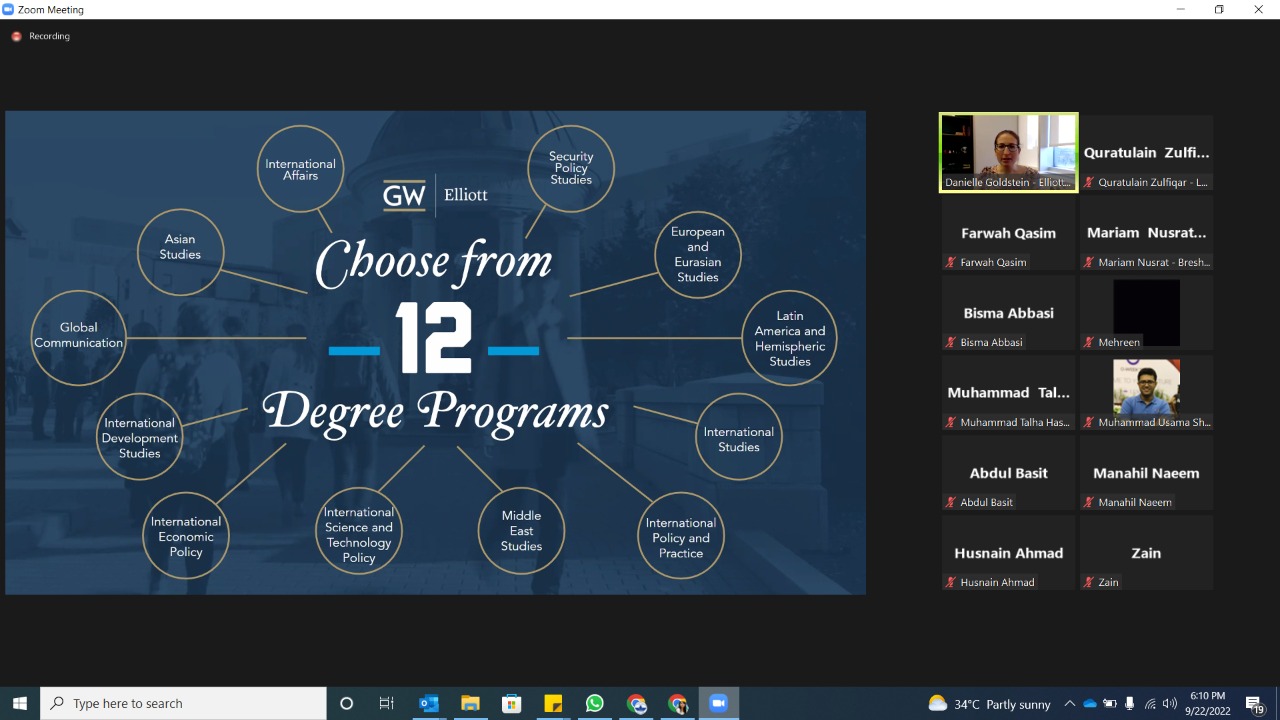 The session was hosted by Danielle Goldstein, the Elliott School's Associate Director of Graduate Admissions, and featured a panel of LUMS alumni including Farwa Qasim (BSc Economics and Political Science 2014), Faiqa Khan (BSc Anthropology/Sociology 2016) and Mariam Nusrat (MS Economics 2016).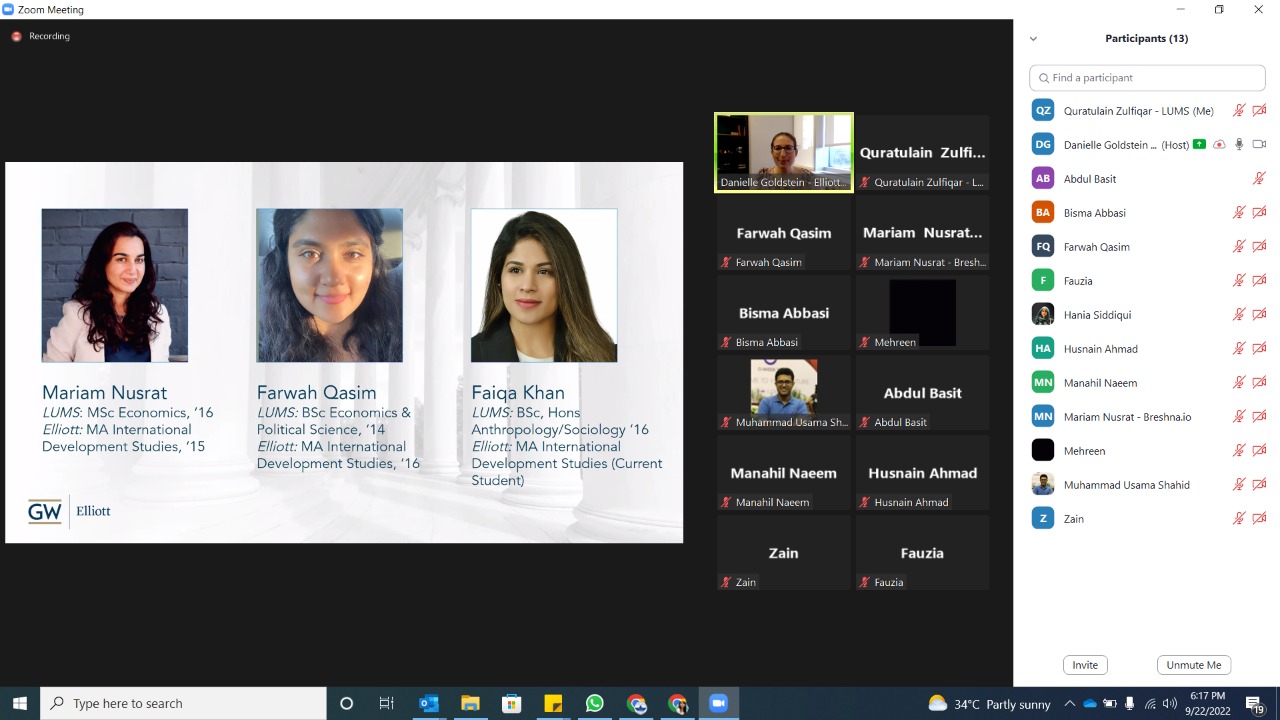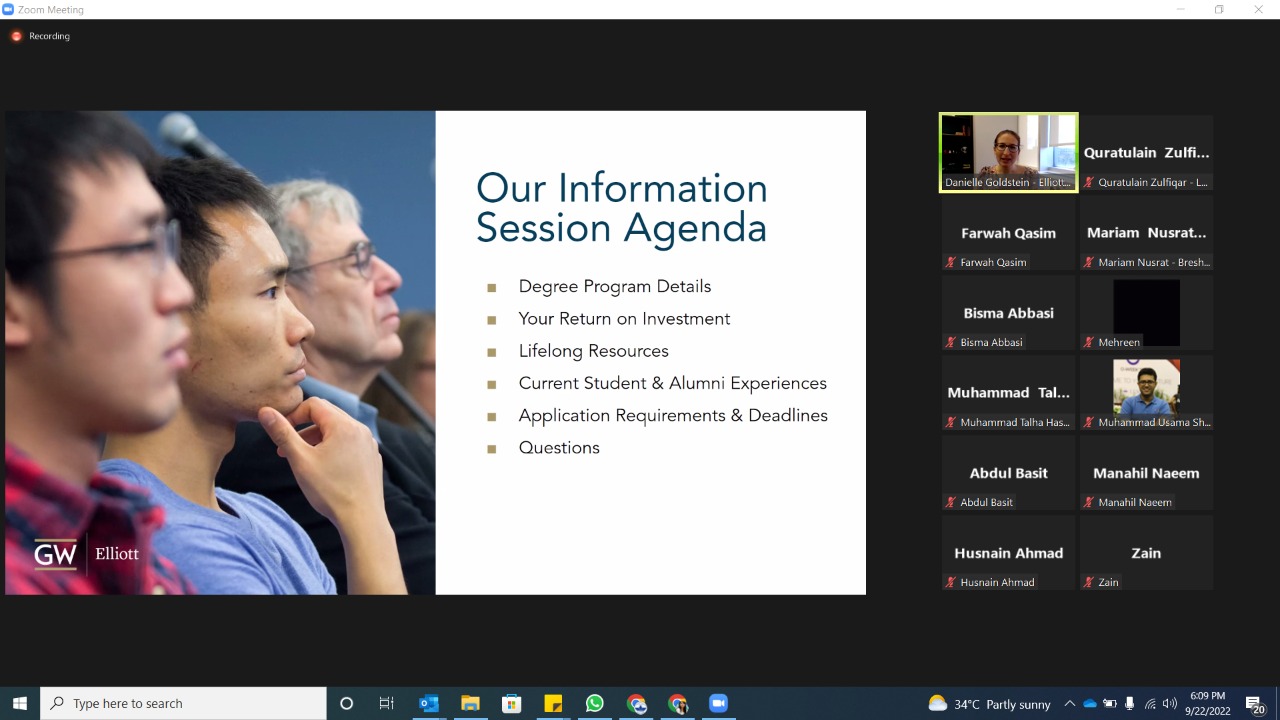 The session revolved around Ms. Goldstein giving an introduction of programmes at the Elliott School of International Affairs, and the advantages of studying in Washington due to the institute's proximity to the White House, World Bank and other important organisations in the capital city. She also shared the admission criteria and possible job opportunities and funding options that new intake can explore. 
The alumni shared then shared their experiences at LUMS and  at the Elliott School. The session concluded with a Q&A session.