CSS Mentorship Session 2023 Helps Aspiring CSS Applicants
LUMS Career Services Office along with Alumni Relations Department organised a mentorship session aimed at CSS aspirants, featuring accomplished CSS officers who are alumni of LUMS. The invited alumni included Bilal Ahmed (BS 2014), Hafiz Ali Naeem Sheikh (BSc 2017), and Javeria Ashraf (BSc 2020), all of whom have passed the CSS exam.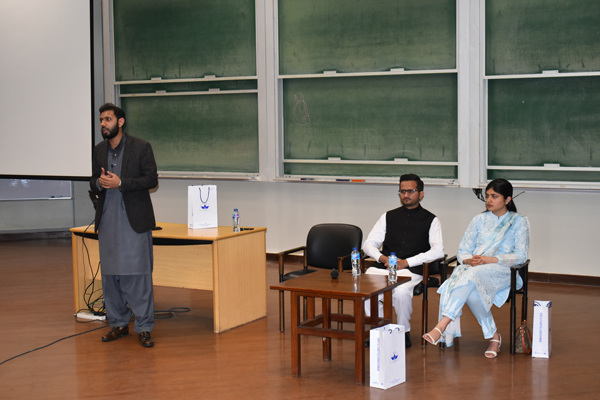 During the session, Mr. Bilal Ahmed shared valuable insights on the process of launching a career in the CSS, covering topics such as subject selection, exam preparation, and interview techniques. As a serving officer in the Police Service of Pakistan, Mr. Ahmed also discussed the challenges and realities of being a CSS officer.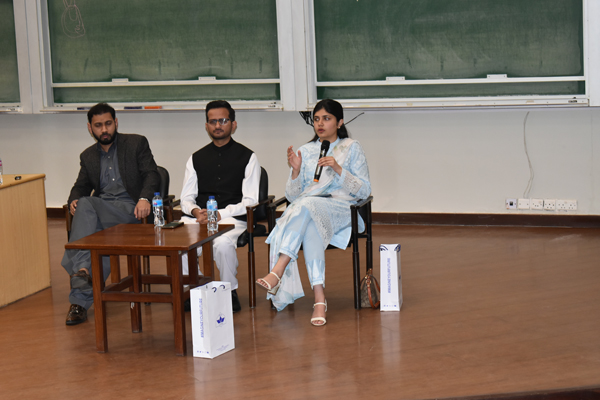 Mr. Hafiz Ali and Ms. Javeria Ashraf, both serving in the Pakistan Administrative Services, shared their experiences and perspectives on a wide range of CSS related topics. They offered advice on how to excel in the CSS Essay, which is known to be a particularly difficult component of the exam. The panelists also addressed questions from participants on various issues, including side-businesses and dual nationalities, drawing from their own journeys to inspire and motivate aspiring CSS officers. 

The session concluded with an interactive Q&A segment, allowing participants to seek further guidance from the panelists, who generously shared their knowledge and experience to support the next generation of CSS officers. Students from all batches and schools attended the session and were encouraged to begin their CSS journey.