DWP Group Reaffirms its Support to the National Outreach Programme
An acknowledgement ceremony in honour of the DWP Group's support of the National Outreach Programme (NOP) at LUMS was held on September 22, 2021. In attendance were senior management of DWP Group including Chairman and CEO, Mr. Farooq Naseem, Mrs. Roohi Farooq Naseem, Mr. Imtiaz Pervez, Mr. Arshad Nasir and Mr. Sabah-ud-din Rana. Members of the LUMS senior management at the event included Founding Pro Chancellor, Syed Babar Ali;  Rector, Mr. Shahid Hussain; Vice Chancellor, Dr. Arshad Ahmad; Provost, Dr. Farhat Haq; Director Advancement, Ms. Nuzhat Kamran and members of the Development Team.
DWP Group is a leading technology company in Pakistan with core businesses in home appliances, HVAC and ICT industries. Their partnership with LUMS started in 2017, and so far, 29 scholars have benefitted from the scholarship fund set up by the organisation. Next year, another 20 scholars will graduate.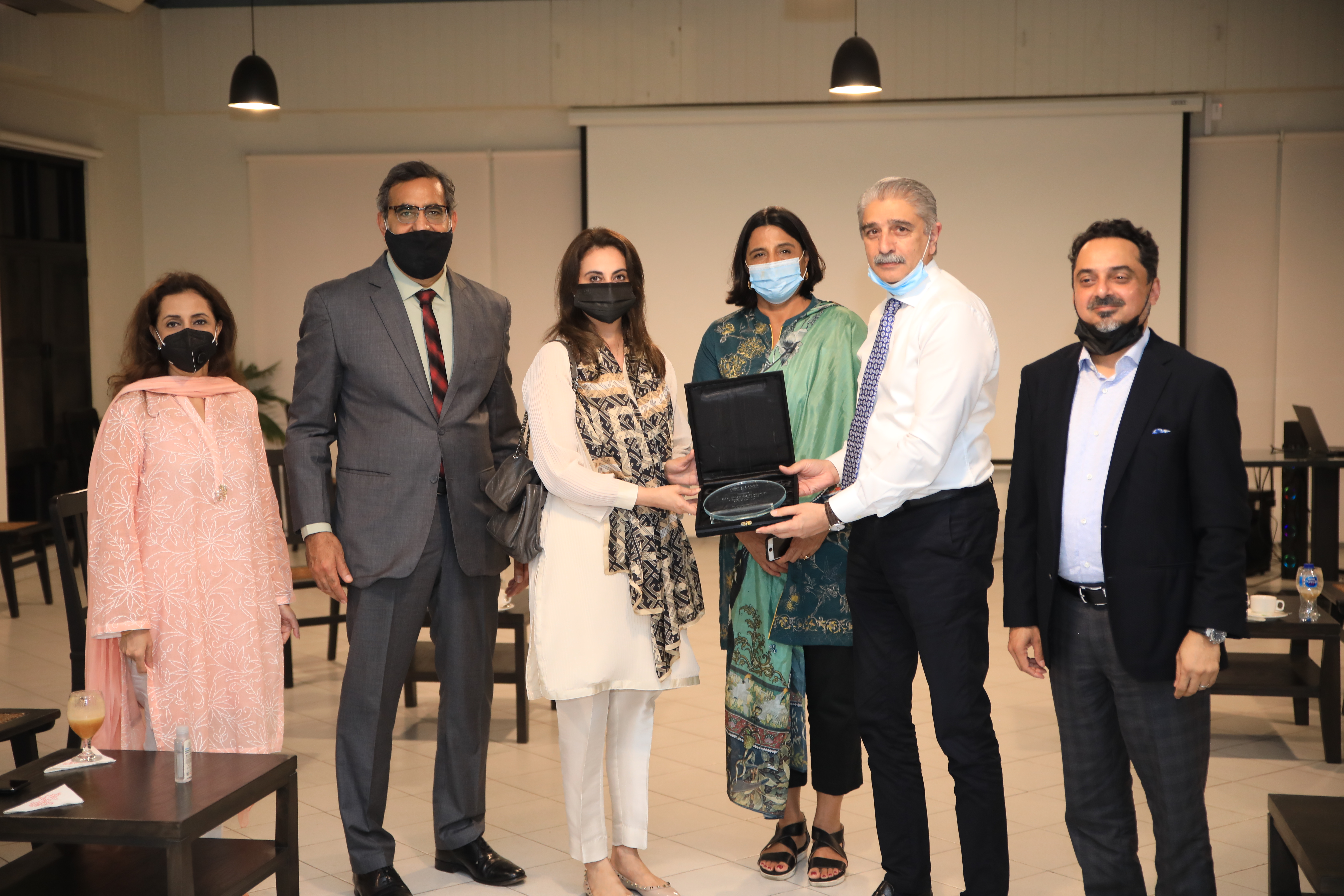 At the interactive session organised between the higher management of DWP Group and the scholarship recipients. Mr. Naseem advised the students, "There is only one way to success – focus on your education. Your initial hard work opened the doors to LUMS for you, and your job is to keep working hard to open more doors. While we are honoured to get the chance to support you, your rigorous pursuit of merit is a greater responsibility. Our objective is to support you through this journey so that one day, you are able to make a difference the same way we have."
Syed Babar Ali commended Mr. Naseem's zeal to give back to society. "Thank you for your generosity and for doing everything that you have done for LUMS. We need the support of donors such as yourself to take our mission forward," he said.
Mr. Shahid Hussain spoke about his association with DWP. "I've known Farooq Sahib for a few years and I am sure that the kind of research you'll be sponsoring within the Syed Babar Ali School of Science and Engineering (SBASSE) will reflect the same values embodied by you and the DWP Group. Merit is at the core of every step we've undertaken at LUMS, starting from the selection of students to the hiring and promotion of world-class faculty members. Your support is highly appreciated by all of us at LUMS," he said.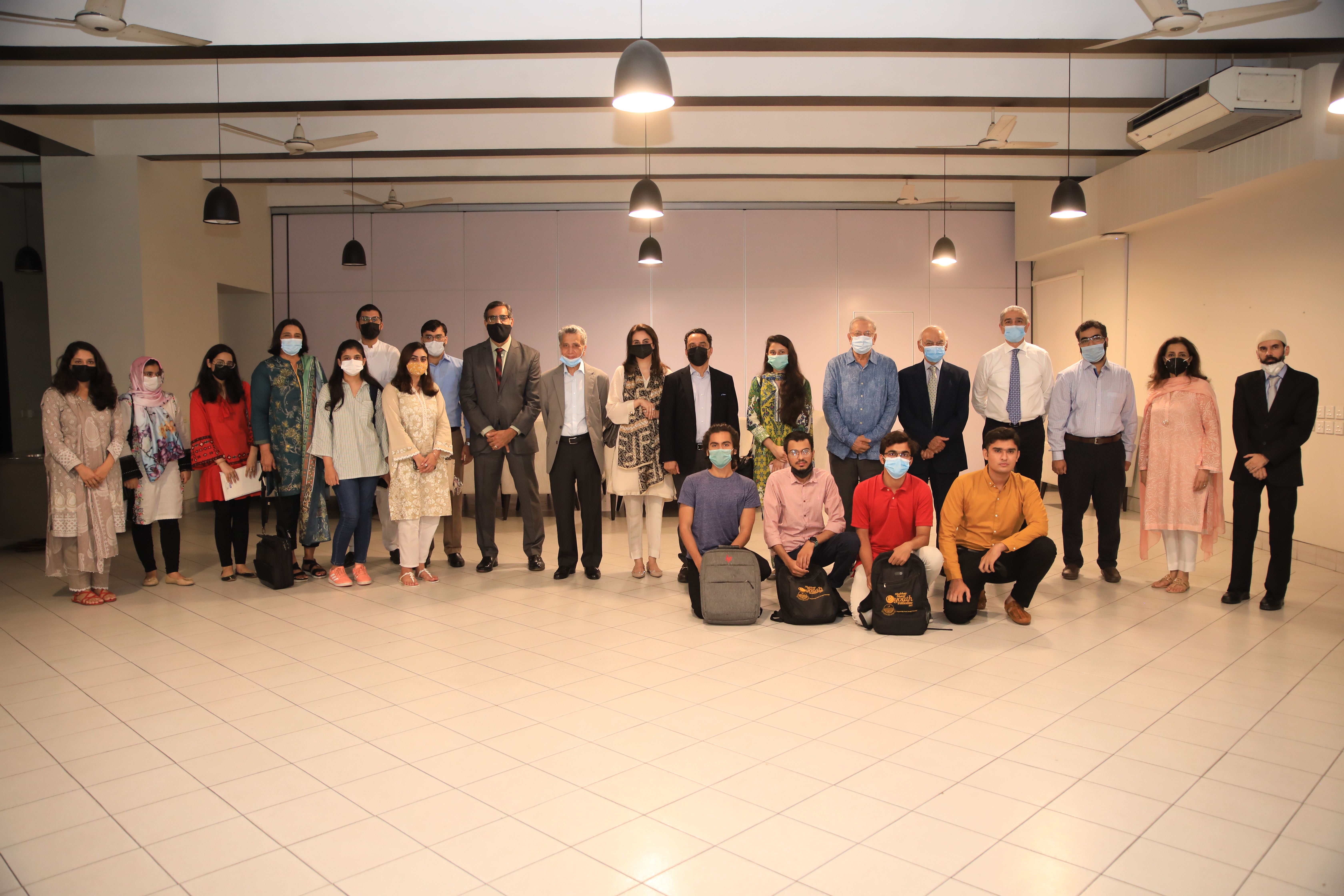 Dr. Arshad Ahmad also spoke about the long-term association of LUMS with the DWP Group and said, "While there are many organisations out there that are worthy of support, you have chosen to give to LUMS for which we are grateful. You have provided the University with a bridge for both accessibility and diversity. The only way we can support more scholars at LUMS as well as build a cohort of world-class faculty members is to build partnerships with the industry and organisations such as the DWP Group."
The ceremony included a presentation about LUMS by Ms. Kamran, and a short video of scholars funded by DWP. The gathering was also briefed about the research initiatives being undertaken in the field of electrical engineering by Dr. Muhammad Awais Bin Altaf, Assistant Professor at SBASSE.
DWP Group's CSR arm, the DWP Foundation currently has a portfolio comprising the healthcare and education sectors and their investments in these areas have crossed PKR 500 million. The DWP Group has replicated similar scholar sponsorships at IBA Karachi, NUST and IBA Sukkur.