Female Hostel, Funded by the Babar Ali Foundation, Inaugurated at LUMS
True to its commitment to educating women, the Babar Ali Foundation gifted PKR 550 million for a new female hostel at LUMS and on July 23, its inauguration ceremony was held. The ceremony was attended by Founding Pro Chancellor, LUMS, Syed Babar Ali's family and friends.
This female hostel, named 'Three Sisters Hostel' was built to pay homage to the memory of Syeda Mubarik Begum, mother of Mr. Ali, and her sisters, Syeda Bibi Begum and Syeda Mehboob Begum. The new building will be able to accommodate an additional 504 female students on campus. Mr. Ali has previously funded five female hostels on campus through the Foundation.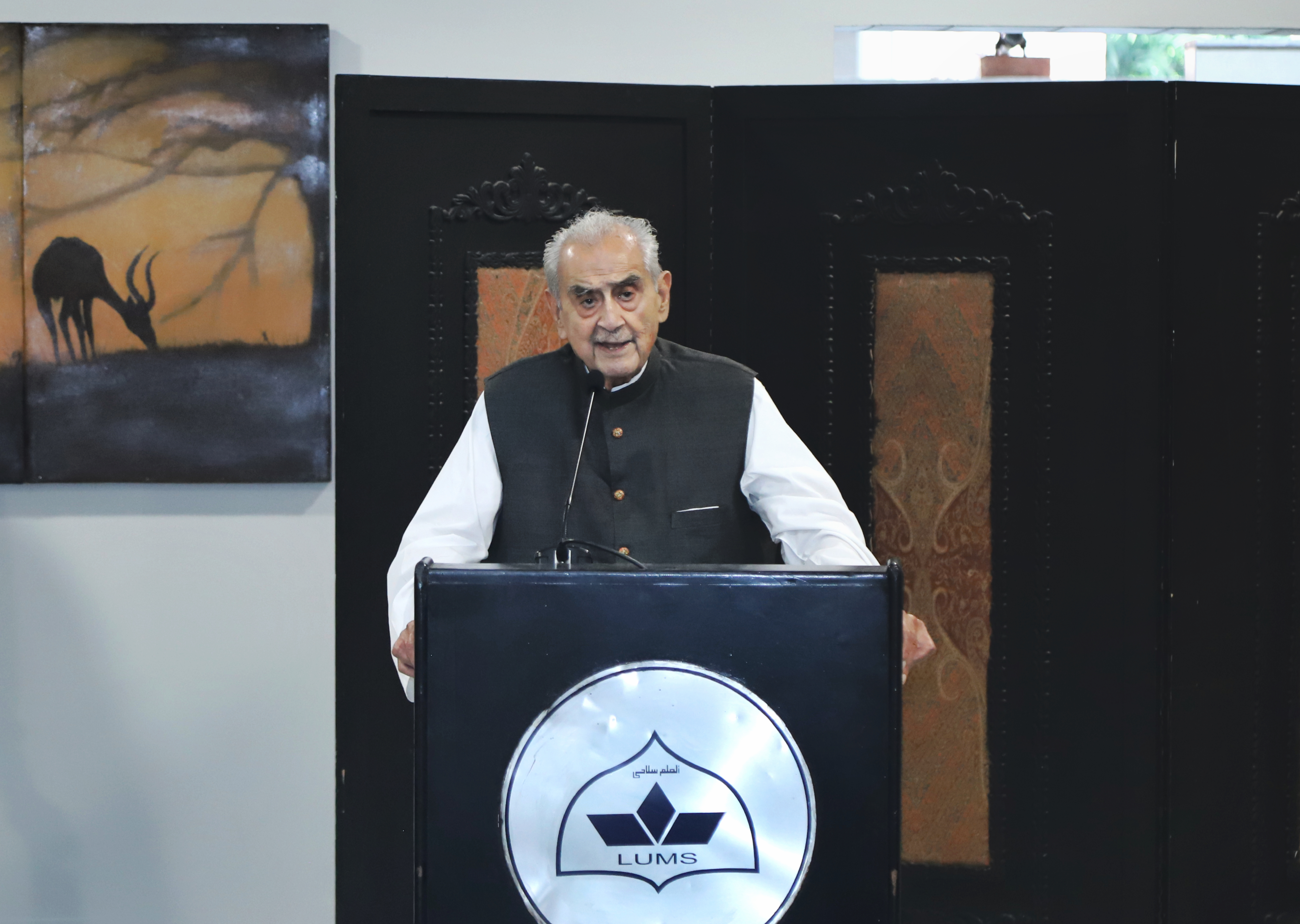 Addressing the gathering, Mr. Ali said, "Women are key partners in our country's growth and prosperity. There was a pressing need for additional accommodation for female students and this hostel will allow more women to benefit from a residential education at LUMS. Following their predecessors, female graduates from LUMS will not only play a pivotal role in the private and public sectors but also contribute to gender equality and inclusion in Pakistan."
He added, "I am very happy and satisfied that today we can pay a humble homage to the three sisters - my mother and my two aunts, who were unique and totally devoted to each other. They all had a tremendous devotion to their father, Fakir Syed Iftikharuddin."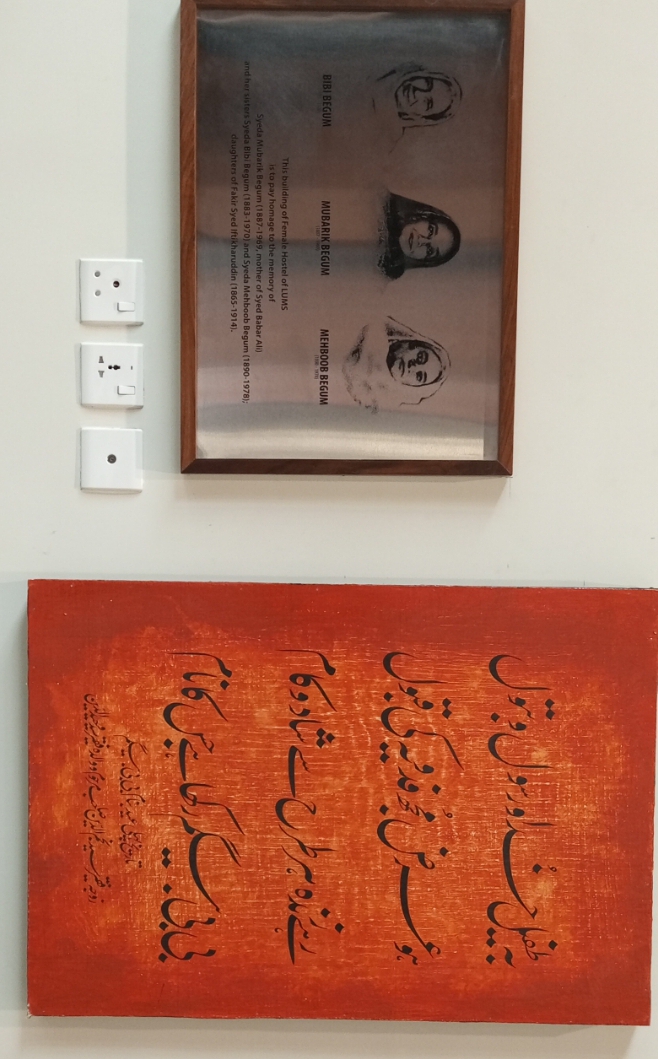 Rector, Shahid Hussain, thanked Mr. Ali for his continued generosity. "We are very grateful to you in terms of time, advice and support not only to the students but also to the faculty, staff and us on the Board of Trustees," he said. "Female students are an integral part of LUMS. Recently, the university has started providing 50% scholarships to all female students admitted to graduate programmes at the Suleman Dawood School of Business. As a result, we have more than doubled our intake of female students and this hostel was much needed at this time," he added.
Dr. Parvez Hassan extended a warm welcome to the generosity, guidance and support of Syed Babar Ali towards LUMS. "I have learnt the spirit of giving and helping those who need help. That is the biggest thing I have learned from you."
He also shared examples at LUMS where importance is given to gender equity and faith in the leadership of women. One such example is of Dr. Sadaf Aziz, who has been appointed Dean of the Shaikh Ahmad Hassan School of Law; making her the first female dean in the University's history. 
The artwork of students from the Naqsh School was displayed throughout the hostel building, and many of the students were also present to show their support at the inauguration ceremony.