GCLL Holds Literary Celebration to Launch the 14th Edition of Bunyād
The Gurmani Centre for Languages and Literature (GCLL) was delighted to commence the Fall semester with a session dedicated to celebrating the 14th volume of the annual double-blind peer-reviewed, scholarly Urdu research journal, Bunyād. Recognised as a 'Y' Category journal by the Higher Education Commission, Pakistan (HEC), Bunyād is widely appreciated as a prestigious platform dedicated to archival research and academic writing in the Urdu language. The publication features unpublished works on Urdu language, literature, culture, linguistics, semantics, history, and philosophy.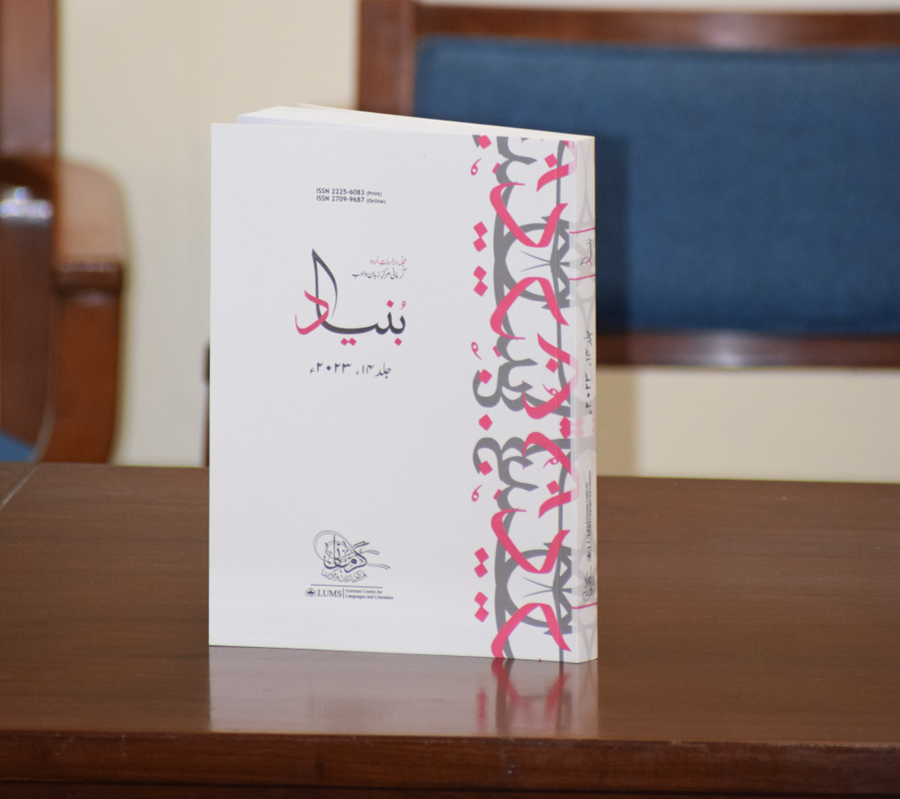 The session was moderated by Dr. Shaista Hassan, and hosted by Dr. Nasir Abbas Nayyar, Urdu Literature Professor and Editor-in-Chief of the journal. The discussants included four eminent scholars: Dr. Ashfaq Ahmad Virk, Satire Columnist affiliated with the Forman Christian College; Dr. Aurangzeb Niazi, Associate Professor, Government Islamia College Civil Lines, Lahore; Dr. Ambreen Salahuddin, Assistant Professor, University of the Punjab; and Irfan Haider, Editor of the Urdu Literary Magazine, Niqat.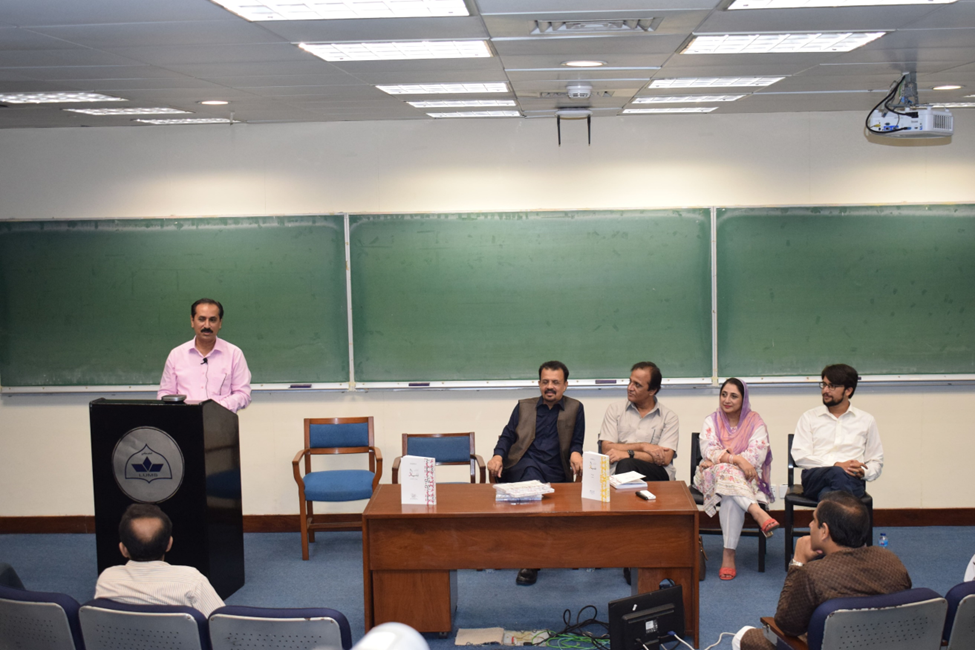 The discussion covered the journal's journey from its inception to its recognition today as a serious academic publication. This was followed by each member's admiration of the journal's blind peer-review process that ensures quality, and only allows the best contributions to be selected for each volume. The speakers also highlighted the contemporary relevance of the journal as one of the very few that are cognizant of contemporary literary and theoretical concerns. 
Featuring articles inspired by Edward Said's scholarship to a modernist rereading of Mir Taqi Mir, the 14th edition of Bunyād attempts to plug several gaps between the intellectually disinterested contemporary Urdu speaking society and the rich Urdu literary tradition. The panelists admired the journal's goal to reclaim the lost academic space for Urdu literary discourse and invited the audience to not remain passive witnesses but to actively contribute to this unparalleled platform. The event concluded with a sincere applause by both panelists and the audience for Bunyād's meritocratic traditions, a rarity within the local journal publishing practices.