A Ground-breaking Collaboration
Responding to an invitation from the University of Baltistan, a team of senior administrators and faculty from LUMS spent a week in Skardu in great anticipation of establishing a landmark partnership.
During the scenic flight, good weather revealed spectacular views of the Himalayas and the K2. Unfortunately, the snow melt in recent years and its impact on the ground poses an existential threat to many of the local communities. In 2019, Gilgit recorded 27 geological disasters spawned by climate change.
Just recently, countries around the world met at the Glasgow Climate Change Conference to discuss the impact of global warming and the importance of collaboration for innovative climate action across all of society, sectors, and regions.
Dialogue between LUMS officials, the University of Baltistan and public officials was no different during the week-long visit to Skardu. Unique presentations complemented by local excursions revealed how both universities could effectively support and learn from each other to combat climate change.
LUMS presentations to university leadership, Dr. Ashfaq Ahmad, Dean of Social Science and Education, and faculty at both the Sundus and Anchan campuses were well-received. Interactive presentations from Associate Professors Dr. Abubakr and Dr. Naveed, Assistant Professor Dr. Adnan Zahid, and past president of the Student Council, Hattaf Ayub highlighted our preliminary areas of focus. LUMS Vice Chancellor Dr. Arshad Ahmad also spoke to several audiences about the National Outreach Programme, including high school and college students who were also in attendance.

Cutting edge research at the LUMS Centre for Water Informatics and Technology is an excellent example of how faculty from business, social sciences, engineering, and science work as a team to address the most pressing issues in the water sector. The same can be said for the LUMS Energy Institute for green initiatives. LUMS is convinced these interventions to address grand challenges require solutions from multiple disciplines. A liaison between LUMS and the University of Baltistan would provide the much-needed research required for gathering accurate data to determine how to use water more efficiently, explore glacial grafting and policy considerations for developing the power sector.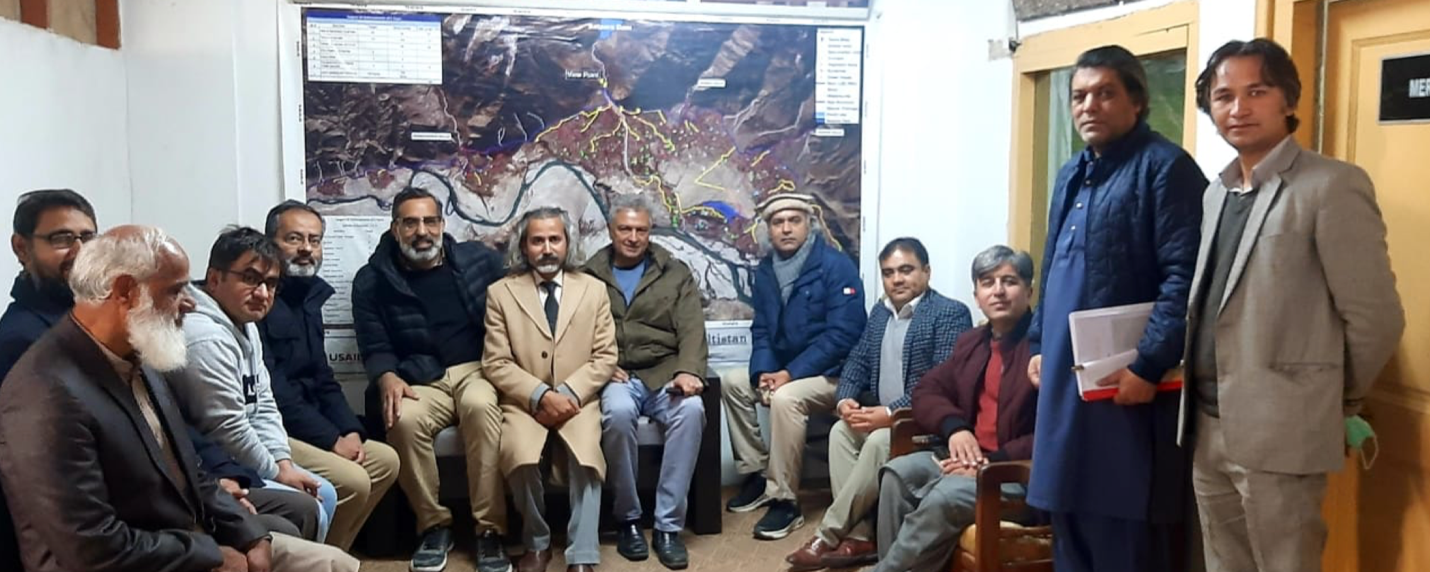 The collaboration also focuses on students from both campuses. Five courses will be introduced in Skardu next July to address how entrepreneurship as well as jobs in the fields of heritage preservation and hospitality management can be amplified. The tourism boom in Skardu has already revealed the need for capacity development in these areas as well as digital e-commerce. Accordingly, SDSB and REDC are already planning interventions that can be scaled up in the future.
The exchange programme kicks off on December 10th when 10 faculty from the University of Baltistan will meet with faculty at LUMS to discuss the co-creation of courses and instructional strategies for co-teaching. Next July, the first cohort of 150 LUMS students will be paired with students from the University of Baltistan with faculty from both institutions. 
The result will be a mutually beneficial partnership that transfers knowledge, expertise, experience, skills, and resources in both directions.