How Small Universities Make a Big Difference; LUMS Vice Chancellor Delivers Talk for IFC's Education Webinar Series
On May 19, 2022, Dr. Arshad Ahmad, Vice Chancellor, LUMS, participated in IFC's Education webinar series, 'Lightning Talks on Topics of Importance in Education'. IFC, a member of the World Bank Group, is the largest global development institution focused on the private sector in developing countries. This webinar series brings together global decision-makers who are paving new directions for education in emerging markets, and addresses topics in private education, with a focus on digitalisation. 
The session also featured talks by Dr. Mona Mourshed, Founding CEO, Generation; Luis David Prieto, Academic Vice President, Pontificia Universidad Javeriana; Dr. Koncha Pinos, Director, Contemplative Studies, and Matt Sigelman, President, The Burning Glass Institute.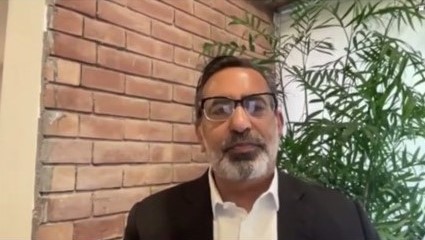 In his talk, Dr. Ahmad highlighted a few of LUMS' high impact initiatives and explained, "Small universities like LUMS are likely to have a different trajectory of growth than larger institutions and can also produce impact for a better world." He shared that the University's philosophy of 'Learning Without Borders' aims to break socio-economic barriers, gender stereotypes, disciplinary silos, and other boundaries through innovation to serve the wider community.
He also emphasised the importance of diversity and merit at LUMS, and how the University elevates research and teaching. "We have realised that a single discipline cannot tackle the types of grand challenges facing this region. Accordingly, we have strengthened five transdisciplinary institutions tackling energy, water, policy, entrepreneurship, and tech-related issues."
During the session, Dr. Ahmad also noted the importance of partnerships and said, "Collaboration to improve educational quality will take us much further than competition. We hope that 'Learning Without Borders' demonstrates a promising model for others."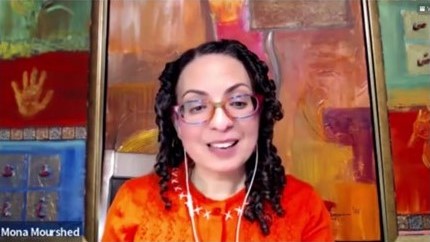 In her talk, Dr. Mona Mourshed shared the lessons learned from transitioning from fully in-person sessions to online. One of the challenges was incorporating the practicum in asynchronous components. To overcome this, instructors would record prompts and have learners record responses in return. She also emphasised that they didn't want to lose the bond that students develop with their instructors, mentors, and peers just because the sessions had moved online. Therefore, they made space for 1:1 sessions so students could engage on a variety of different platforms with their peers, so learners could "thrive after graduation, not just during the programme," she shared. "The pandemic forced us to go online, but we are all the better for it. We continue to learn more and more as our experience continues."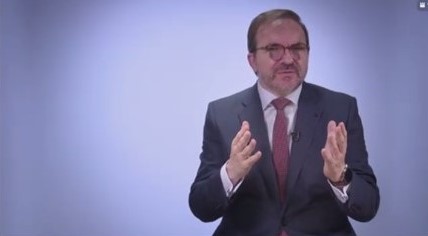 Luis David Prieto talked about the importance of a comprehensive and integral approach to education. He shared, "The capacity to adapt depends, to a great extent, on the institutional strength that universities have built up over many years. This capacity to adapt cannot be improvised." 
He also shared that the pandemic has generated a greater social appreciation of science. "Labs, research centres, and professors in health and human sciences have reinforced the role of universities as the hub of creation, connection, and dissemination of knowledge. We have to deepen the educational transformation by promoting the development of learning ecosystems where students and learning are at the centre of the university," he said. 
In her talk titled, 'Education in the Age of Disruption', Dr. Koncha Pinos talked about the key skills that people can learn and practice to be more 'disruptive' positive. "These are learning agility, resiliency, re-enrolment, grounded optimism, recovery, and reimaging the future," she said.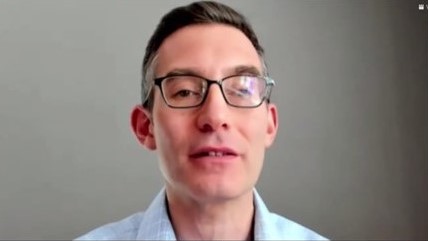 Matt Sigelman discussed skills and learning, and how they will define the global economy. He explained, "We are at a point of inflection; the future will be won by skills. In the 21st century jobs will travel not based on labour cost but based on talent. That is a profound change with deep implications for modern education, for national competitiveness, and for society. In a human economy, your value as a firm or as a nation depends on you having skilled talent." 
As a result, investing in skills becomes more important than investing in alternatives to labour. To build a workforce of the future, Mr. Sigelman explained, it is important to "build the education system of the future; one that is focused on skills, with data centricity to build a truly agile workforce, adaptive to acquiring new skills." 
You can watch the full webinar here.