Hum Sab Ka Pakistan Campaign Celebrates Independence Day
The Office of Human Resources (HR) organised a campaign, 'Hum Sab Ka Pakistan', celebrating Pakistan's Independence Day which involved a photo contest using the gift package of balloons and badges sent to them.
The entire LUMS community participated with great enthusiasm and shared team pictures demonstrating their patriotic spirit. It was incredibly difficult for the HR team to choose the winners from a wide range of contributions but after much deliberation, two different categories of winners were announced — Winners (those who won the contest) and Creative Stories — those who won our hearts.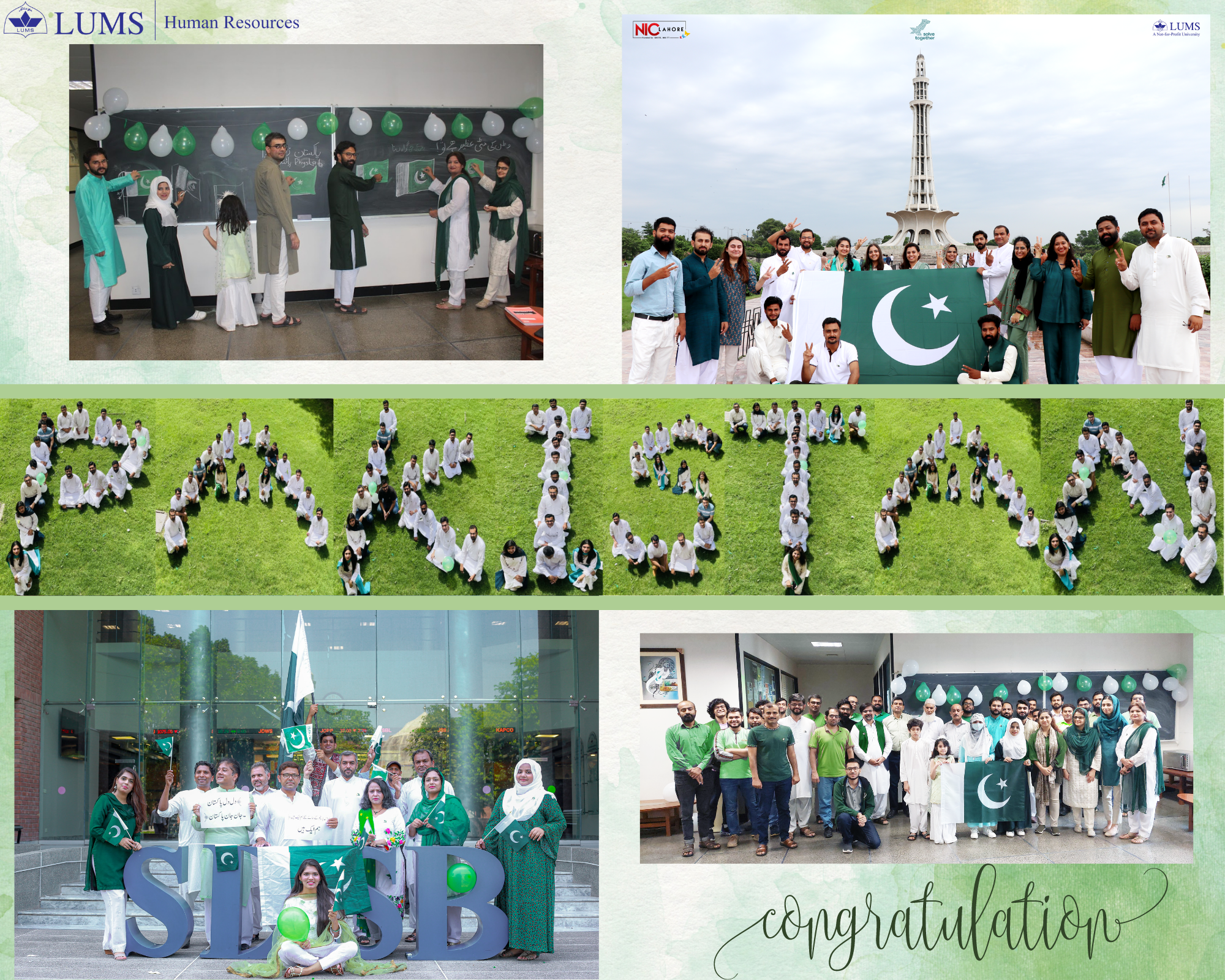 The top three winners, along with the 'Early Bird' prize winner included: 

The Department of Finance and Internal Audit: For the incredible vantage point.
National Incubation Centre Lahore: For going the many extra miles (quite literally!).
Department of Physics: For breaking the 'Engineering' stereotype.
Suleman Dawood School of Business: For being the first entry in the contest.
The HR team was inspired by the creativity and bespoke messages embodied through the pictures and created a separate category of winners called 'A picture worth a thousand words'.

The top four departments that encouraged this decision included: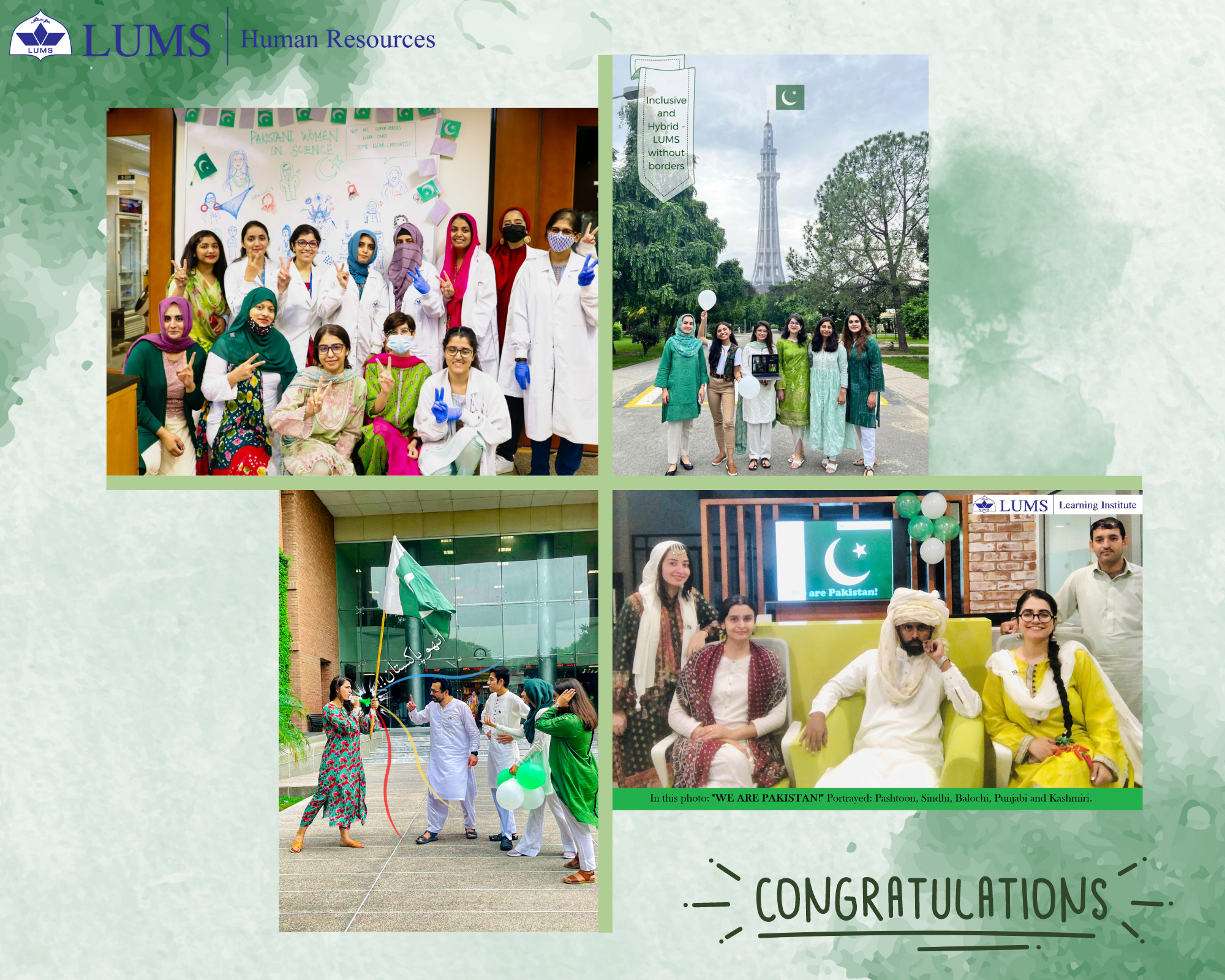 LUMS Learning Institute: Celebrating who we are by highlighting the ethnic diversity of Pakistan.
Centre for Business and Society: For demonstrating that screaming out loud is not always enough and a wake-up call takes more than that.
The Department of Life Sciences: For paying a tribute to all the Pakistani women in science because "not all heroes wear capes, some wear lab coats!'
Office of Academic Advising and Student Success: For going truly 'beyond borders' as remote team members share the spirit.
The top three winners were presented with their framed winning picture along with a cake arranged by LUMS Pepsi Dining Centre, while all the other winners also received their framed pictures. 
The HR team wholeheartedly congratulates all the participating departments for displaying such camaraderie and sharing their wonderful stories!