KalPay and Taleem Finance Company Partner with LUMS on Education Financing
Lahore, Pakistan, September 25, 2023: KalPay, along with Taleem Finance Company Limited, has entered into a tripartite agreement with LUMS to provide students the opportunity to manage their semester fees through convenient instalment plans. The agreement will enable students to study now and pay later with the ease of interest-free monthly instalments, which are customizable as per their needs.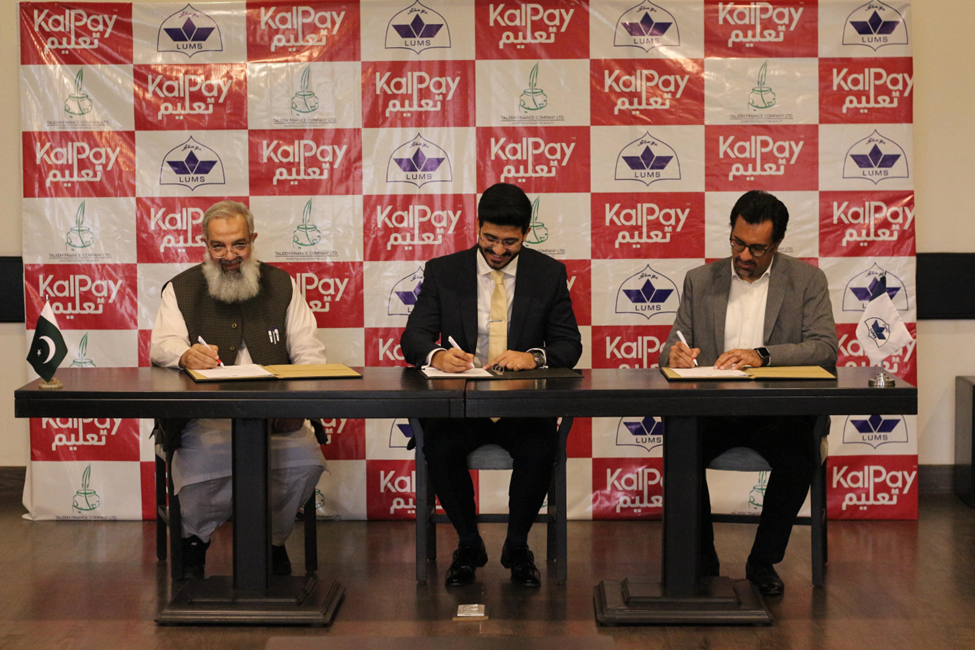 KalPay, founded by Mr. Shershah Hassan, LUMS alumnus, BSc 2020, is a fintech startup that collaborates with a diverse range of e-commerce merchants, offering buy now, pay later (BNPL) solutions to its clients. In parallel with its e-commerce expansion, KalPay has introduced new ventures, including KalPay Rasayi and KalPay Taleem, extending its BNPL services for the purchase of productive assets like smartphones and fee payments for education and skill development services. The KalPay co-founders were also recently featured in the Forbes 30 under 30 Asia List 2023.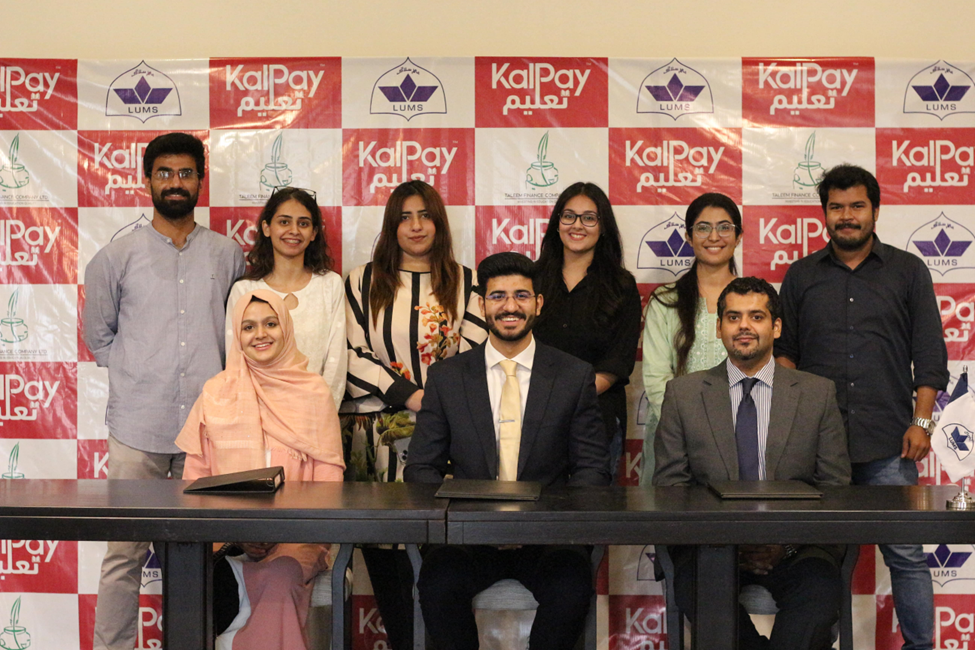 Mr. Hassan highlighted, "At KalPay, we believe in the power of education and are committed to helping students pursue their dreams without financial barriers. This collaboration exemplifies our dedication to supporting the next generation of leaders and innovators."
Mr. Kamran Azim, CEO, Taleem Finance Company Limited, commented, "One of the primary challenges that all segments of our country face is the unavailability of easy access to educational financing. We have a duty towards our future generations to make quality education accessible for all."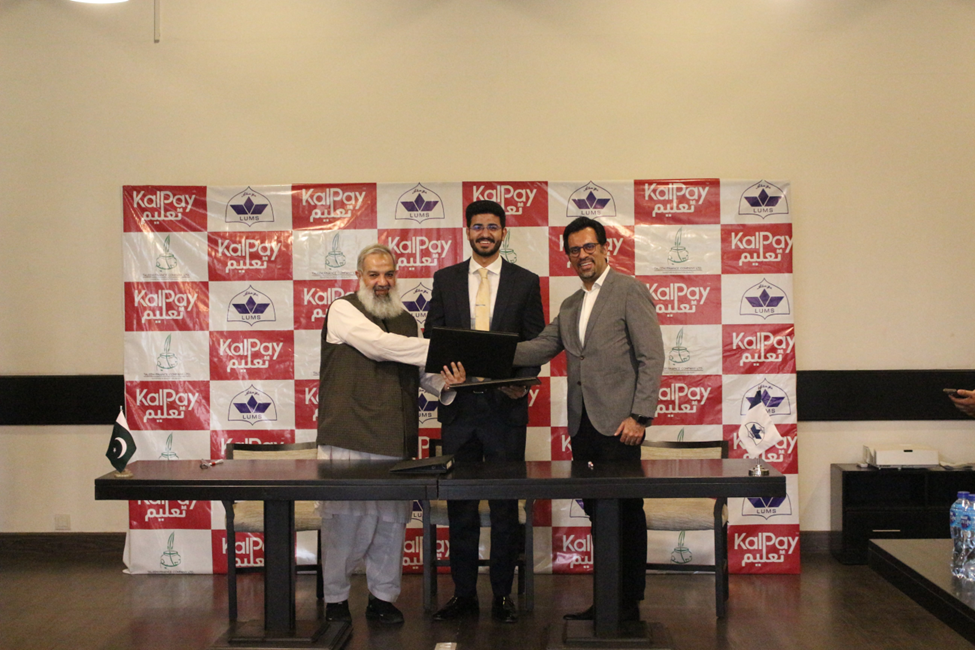 LUMS is a not-for-profit university with up to 35 per cent of students availing financial support. The University actively conducts annual outreach covering 145 villages, towns, and cities across Pakistan in the search of brilliant talent, inducting students with a wide range of socio-economic backgrounds. These collective efforts are directed to ensure LUMS continues to offer a transformational experience that not only changes the student lives but also creates a wider impact within their community. 
In the near future, KalPay and Taleem Finance Company Limited will continue working together to broaden the scope of their collaboration across other educational institutions and help build the foundation of a financially prosperous nation.