Leaders at LUMS Welcomes Engro CEO, Jahangir Piracha
On October 4, 2022, the LUMS community enjoyed a candid conversation with Mr. Jahangir Piracha, CEO, Engro Polymer & Chemicals Ltd. The interactive session was a part of the Leaders at LUMS series, where distinguished individuals from the Pakistani business community share their experiences and insights with the University's students, faculty, staff, and alumni.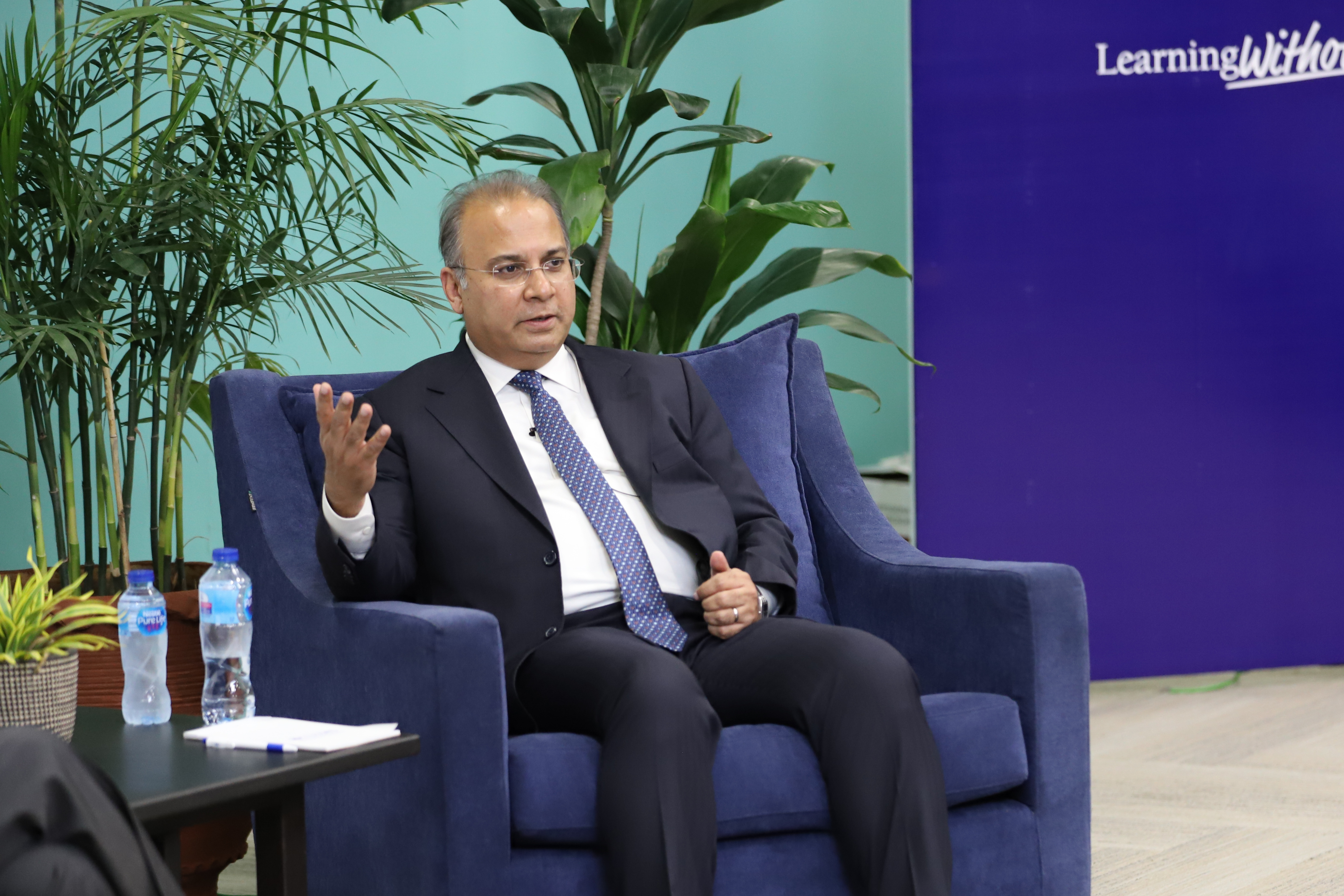 The session was moderated by Mr. Mohammed Ali Khan, Executive Director, Strategic Initiatives, at LUMS. Also in attendance were members of LUMS leadership, including Mr. Abdul Razak Dawood, Pro Chancellor; Mr. Shahid Hussain, Rector; Dr. Arshad Ahmad, Vice Chancellor and Dr. Tariq Jadoon, Interim Provost.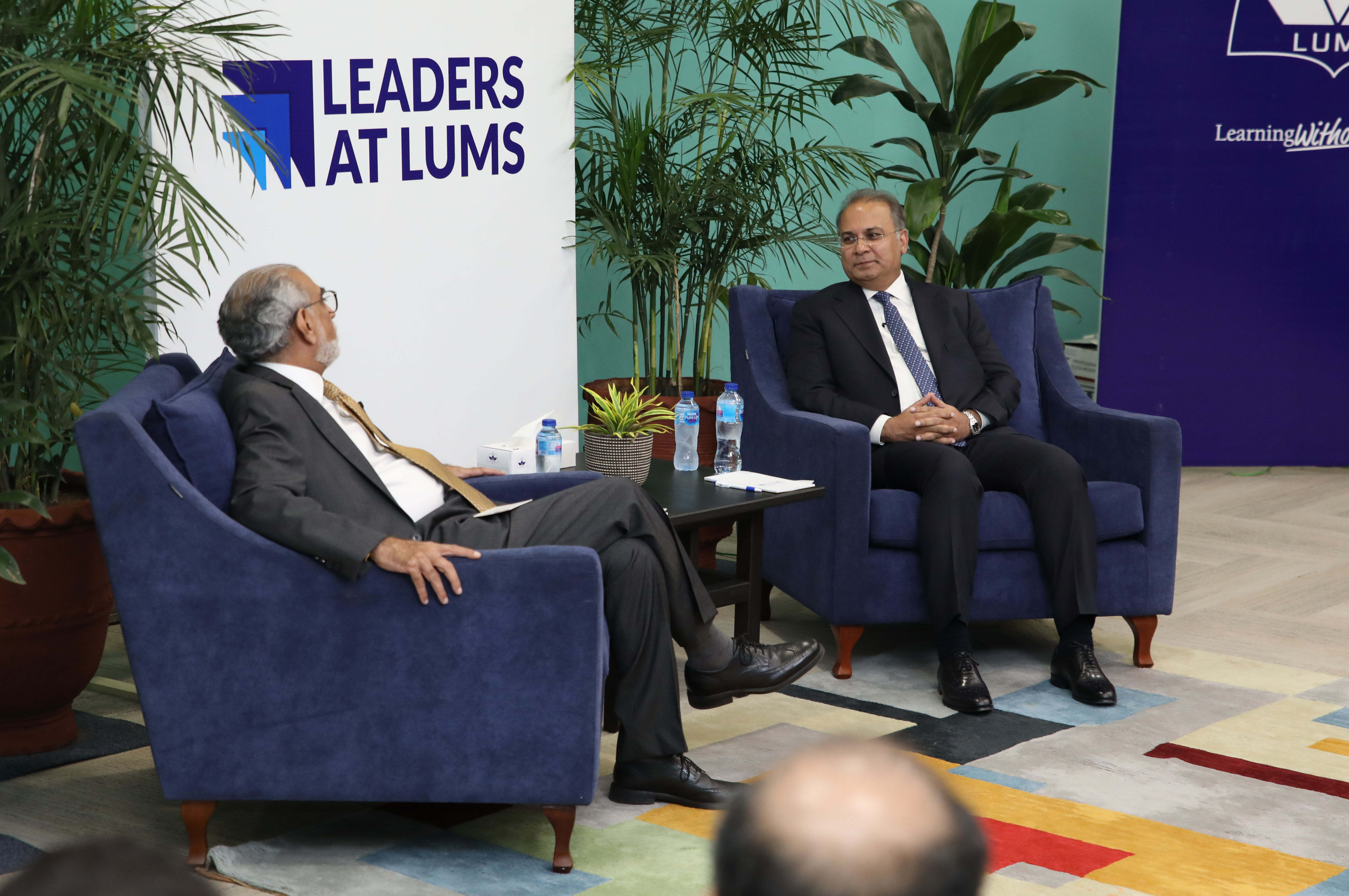 A chemical engineer by education, Mr. Piracha's three-decade long career spans manufacturing, human resources, and procurement. He has served in multiple executive-level roles with Engro Corporation in its Fertilizer, Petrochemical, and Digital businesses. During the session, he talked about his early influences, professional journey and the lessons he learnt along the way.
Mr. Piracha encouraged students to be open to learning new things and not feel limited by their discipline. "The tag of being a 'business grad' or 'engineer' becomes irrelevant five years into a career," he said. Instead, he advised students to focus on learning.
He shared that fatherhood also shaped his approach to being a leader. He recalled observing his young son, "I realised that he was designed by nature to be smarter than me. That realisation was so profound that it changed the whole dialogue and how I looked at people in my team. I started believing younger people who work for me will be smarter than me and if given the right push, they can overperform."
He cautioned students in the audience to not chase roles for the tiles alone. "How many CEOs do you think are successful?" he asked. "It's not an ego trip. You may look at the position they hold – but were they successful is the key question," he explained.
Mr. Piracha discussed how corporates can have a broader impact on the country. He cited the example of the success of the Pakistan Pavilion at Expo 2020, which was partly funded by organisations. He shared that Engro is working to help save the endangered Indus dolphins. "CSR in the Pakistani context is generally limited to education and health. We have to broaden the approach of CSR to where it is not just about people, but the environment and other species that are part of this geography."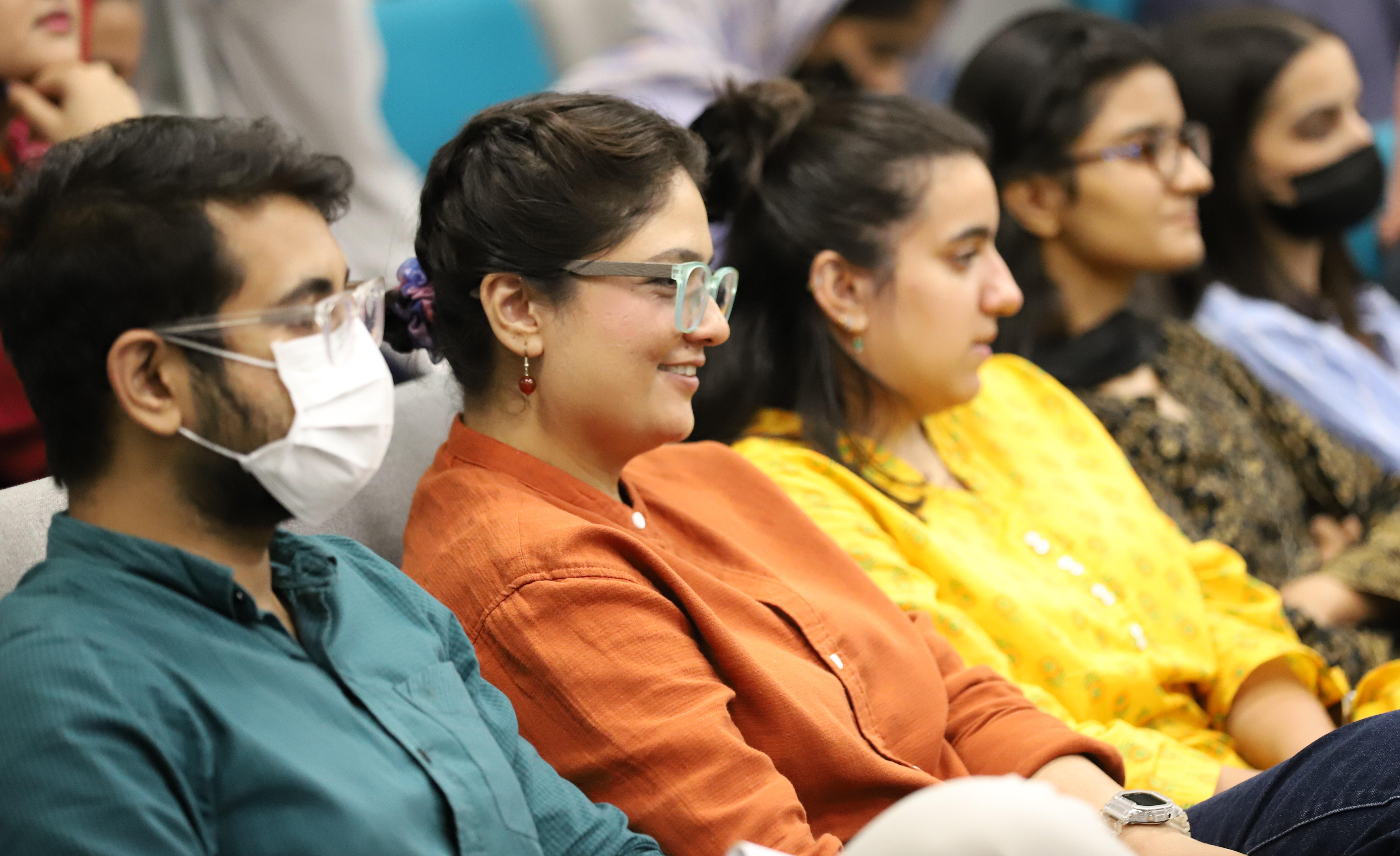 A strong proponent of gender parity in the country, Mr. Piracha shared, "What we lack is women in senior roles; in management committees and on boards. When you give opportunities to women in decision-making roles, that is really what is important. That has a more profound impact," he said. 
When discussing his leadership style, Mr. Piracha talked about the importance of authenticity. "All of us have had our falls but it's important to pick yourself up. We all come with frailties; that's part of the human package," he said.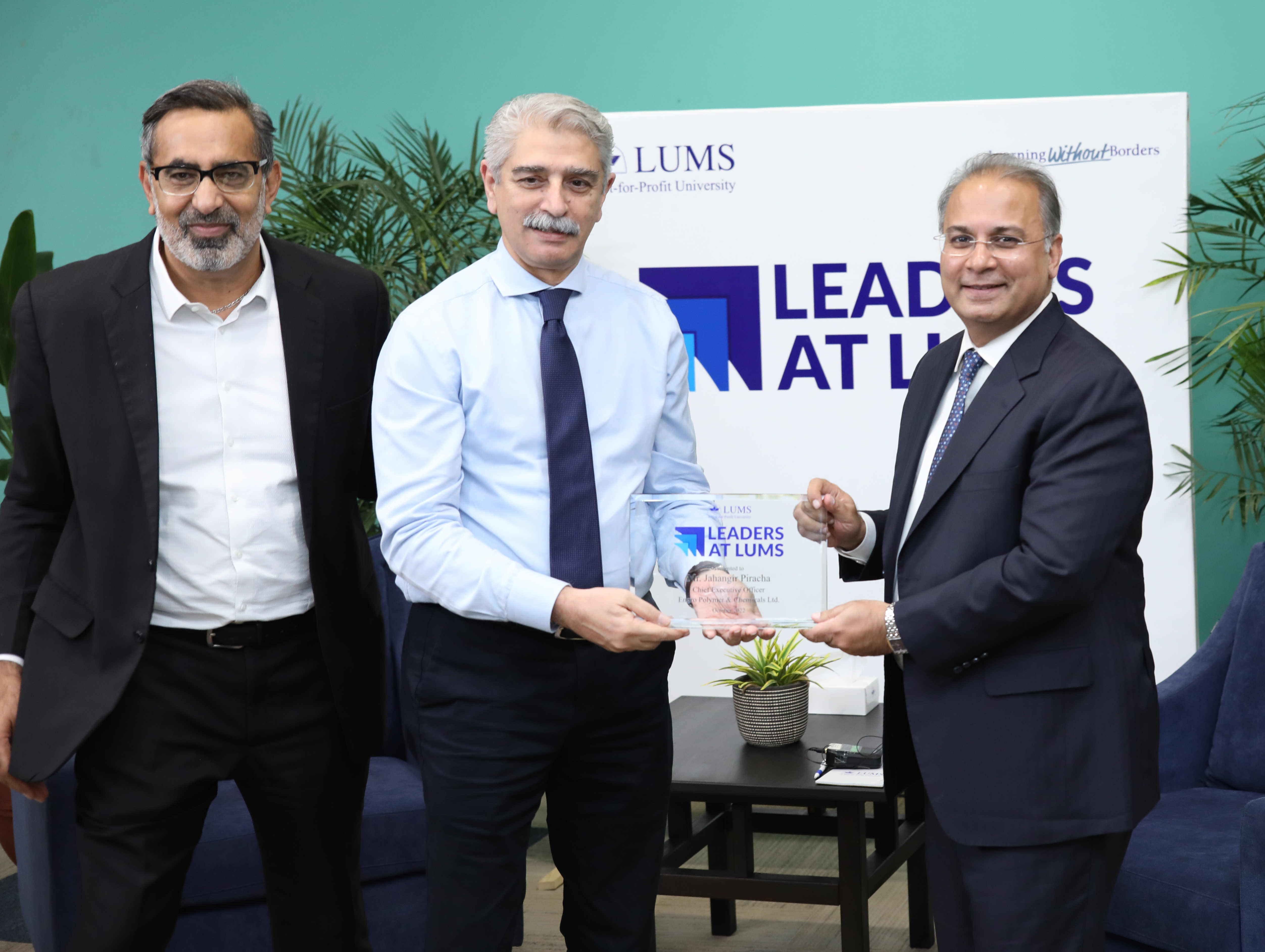 The session concluded with Mr. Dawood and Dr. Ahmad thanking Mr. Piracha for sharing his experiences and Mr. Hussain presenting him with a commemorative shield.