LUMS Alumna Featured in the Forbes 2021 Next 1000 List
This is what a no-borders education at the Mushtaq Ahmad Gurmani School of Humanities and Social Sciences can do to an economist at the World Bank; make you think big and develop games for social change. Mariam Nusrat, (MS Economics 2010), is a budding entrepreneur and the Founder of GRID (Gaming Revolution for International Development). Her work with GRID has gained Mariam a spot on the Forbes 2021 The Next 1000 List. The Forbes list features bold and inspiring entrepreneurs on their way to breakthrough success. It showcases the ambitious sole proprietors, self-funded shops and pre-revenue start-ups in the USA with under USD10 million in revenue or funding, and limitless ambition and drive. Names for the list are handpicked by top business minds and entrepreneurial superstars. 
Mariam is currently working as an Education Specialist with the World Bank MENA team and is an EdTech Fellow with the World Bank Education GP. 
Her initiative, GRID, employs Pakistani game developers to produce games that instigate positive behavioural changes. By actively producing games that have a deeper meaning behind them, she hopes to further social education in Pakistan. Downloads of her games have exceeded 15,000, with a majority of games that can be played on low-level smartphones as well. In addition to that, she offers these games in 4 regional languages. Mariam has received many accolades for her initiative as a young female entrepreneur- most notably, the Clinton Global Initiative University Alum Award, which was presented on-stage by President Bill Clinton. A number of media companies have also noticed her work, which has been featured in articles in Huffington Post, Global Voices, and Washington Business Journal among many others. Her team is currently working on an initiative called Breshna. The goal is to make content creation a possibility for everyone - educator or student. The platform does this by allowing users to make games without learning how to code. The team expects 200,000 paying users alongside 2 million consumers.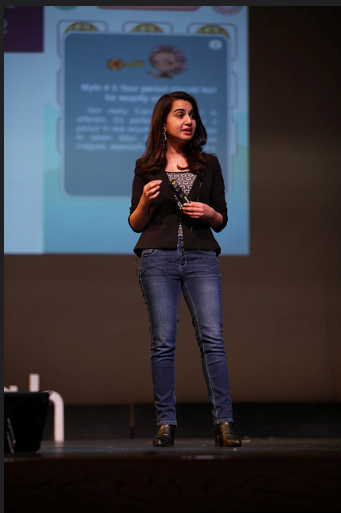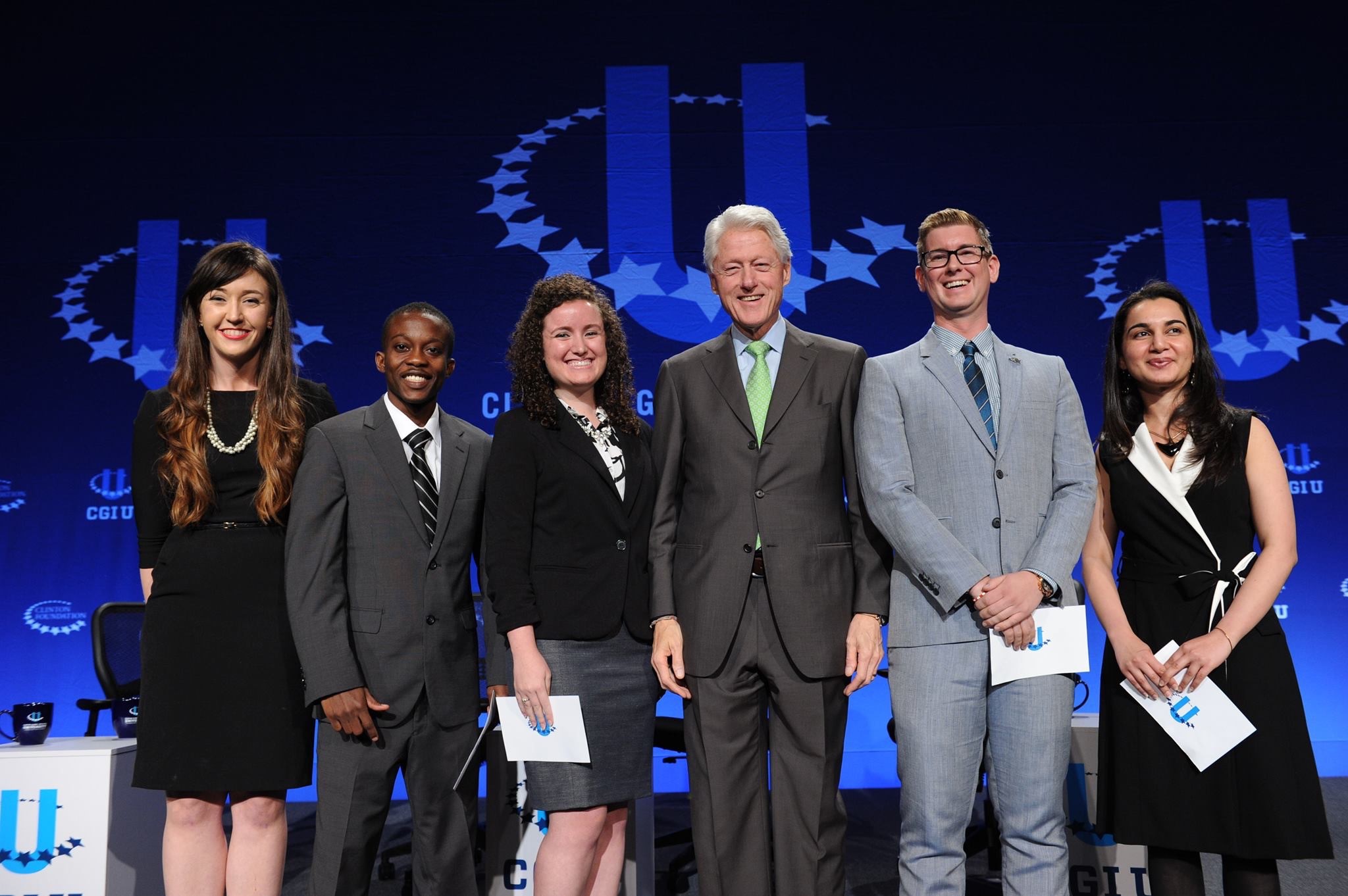 With such a multi-faceted portfolio at hand, we spoke to Mariam about her time at LUMS and how her journey has been so far in the business world.
What did you do after graduation from LUMS?
I graduated from LUMS in June 2010 and joined the World Bank Pakistan Country office as a consultant in August 2010. I moved to Washington DC to work at the World Bank HQ and pursued a second Master's degree from George Washington University (GWU) in 2013. GRID was born as an idea during my time as a student at GWU, and I applied to the Clinton Global Initiative.
How did the idea of GRID and making purposeful games come to you? What was the process of setting up GRID and what were some of the challenges you faced?
I founded GRID at the age of 28 with an aim to unleash the power of video games to educate, engage and empower people. Having grown up playing games such as Sim City, I knew games leave an impression on our brains that transcends the boundaries of the virtual world. I found myself wondering that if a game on building cities could teach urban planning, could games focusing on environmental awareness promote climate action? Could those about women's rights promote equality? Could the ethics of animal welfare be taught through humane education?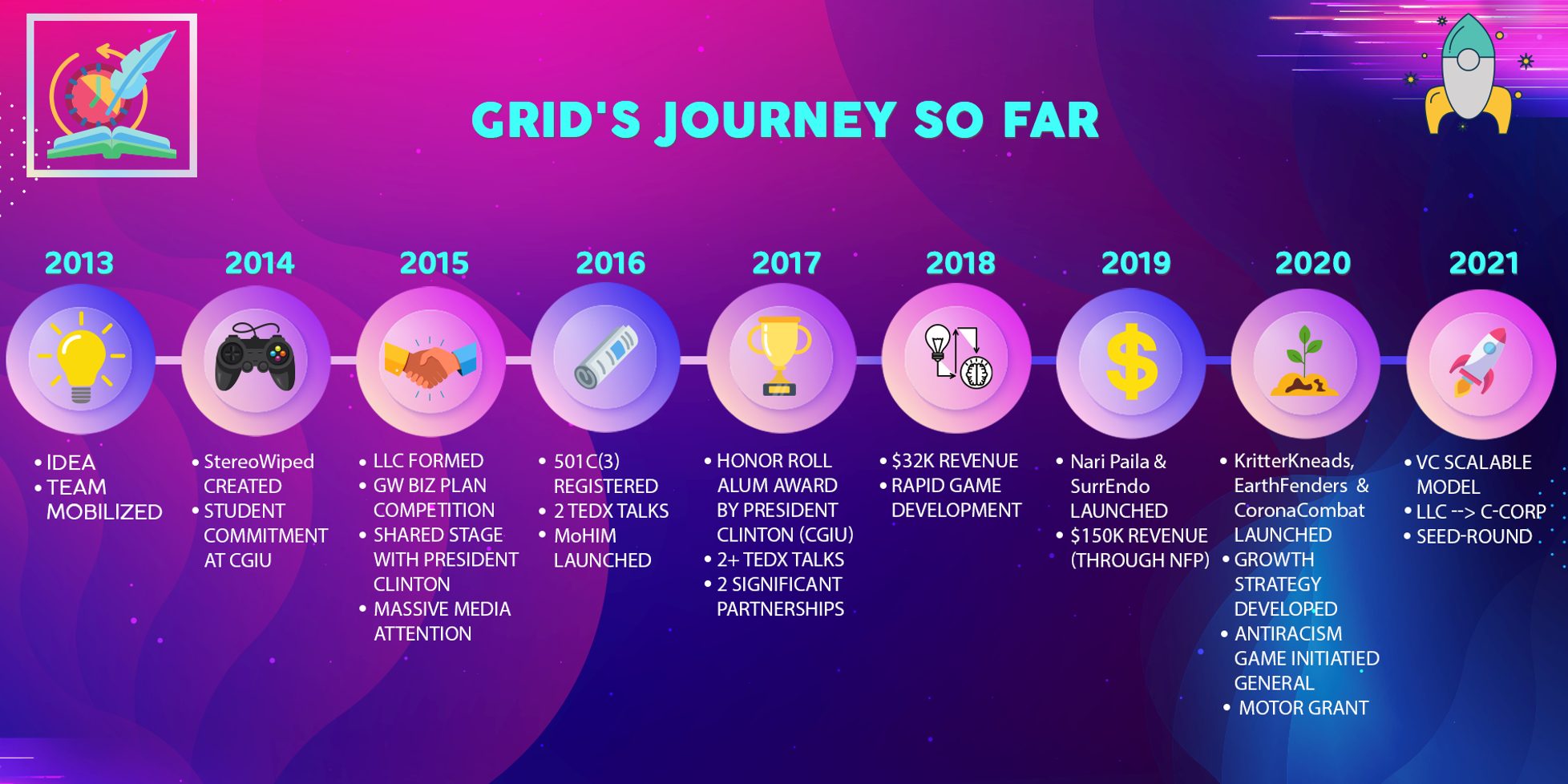 What was your reaction to being featured in the Forbes 2021 The Next 1000 List?
I felt immensely grateful and humbled to be on the Forbes 2021 The Next 1000 List. Moments like these are testament to the passion, purpose and perseverance that my team and I have poured into GRID but they are also the perfect refuelling stations during our entrepreneurial journey! It's a time to pause, celebrate the win and then return to our mission with renewed commitment and conviction. This is just the beginning and we are thrilled about the potential of the journey.
How can GRID be used here in Pakistan? Do you think it can change the learning mindset of our public?
Absolutely. Given their interactive and iterative nature, games appeal to human psychology in a way most other communication tools don't. At GRID, we aim to create games that can provide lifelong learning opportunities to individuals and help them make better decisions about their lives, their health, their money, their children's future and their environment, all while having a good time. We make games that are not just a tool for entertainment but also have the ability to inspire and influence people in a positive way.  
Particularly for Pakistan, GRID games are built to be context-vigilant games (in local languages) for low-end smartphones, so we can ensure inclusive international access and sustainable impact. Three of our games are in Urdu: MoHiM, KritterKneads and CoronaCombat. 
How do you think the future of learning will change with the current COVID-19 situation and educational institutions switching to virtual or hybrid models?
As the global pandemic shut down schools almost overnight, educational establishments faced the challenge of converting curriculum into remote lesson plans, a trial even for those who are technologically adept. Teachers have faced difficulties in keeping students engaged online. The pandemic has thrown a spotlight on the importance of EdTech in education service delivery. There is a unique opportunity to leverage the power of video games to transform the learning experience. With our initiative Breshna, we are taking it a step further; we are empowering teachers not only as consumers of EdTech solutions but also creators! Breshna will allow any teacher, with no coding or design skills, to create their own video games aligned with their lesson plans. 
How did LUMS prepare you for these achievements?
Going to LUMS was a dream that my father shared with me since I was in grade three. He had taken an executive course at LUMS and was very impressed by its academic standards. He was determined to send me to the London School of Economics (LSE) and LUMS, and later work at the World Bank. This became my dream career path. It is my absolute honour that I fulfilled all three milestones; BSc Economics from LSE, MS from LUMS and an Education Specialist at the World Bank. My George Washington Masters and GRID are cherries on top.
At LUMS, I learnt three values that have been the driving force behind my professional journey; passion, purpose and perseverance. I left LUMS with a prestigious Economics degree, but even more so with a strong work ethic, an ability to hustle, a hunger for learning and friendships that have lasted across decades and borders. My roommates were bridesmaids at my wedding in 2019, nine years after we graduated!
It's been 35 years since LUMS was established, what do think has been its biggest achievement as a university in Pakistan?
LUMS breeds go-getters. The greatest achievement of this university has been to create a culture of empowerment so that each student, irrespective of their financial background or colour of their skin, is able to not only have high ambitions but also develop the rigour and discipline to follow through.
What are your future plans?
Our vision is to unleash the power of video games for positive change! I am committed to transforming the video game industry with the 'No Code 4 Purposeful Games' movement, which not only changes how we use games but also how we make them (with no-code). 
We are building in public, with our community, and for a mission that inspires us! We welcome the LUMS community to join us as we change the world, one game at a time! We are launching Breshna on July 15, 2021, with a game jam that anyone around the world can participate in, for free! 
You can find it at: https://breshna.gamingfordev.com/
Prior to Mariam, three LUMS graduates have been featured by Forbes lists of entrepreneurs to look out for. Fiza Farhan (BSc 2007) was the first one from LUMS to be given this accolade in 2015 in the category of Social Entrepreneurs. More recently, alumni Muhammad Owais Qureshi (BSc 2014) and Zohaib Ali (BSc 2014) have been featured in this year's Forbes 30 Under 30 for their start-up, Dastgyr, a B2B E-commerce Marketplace.