LUMS Community Services Society Carries Out Awareness Campaign in Pakistan's Northern Areas
Students from LUMS are continuously championing change through various intitiatives and programmes. One example of this is Project Arz, organised by the LUMS Community Services Society (LCSS) in collaboration with the University's Co-Curricular Activities (CCA). As part of the project, members from LCSS visited educational institutions in Gilgit Baltistan's Minapin Nagar and Hopper Valley to raise awareness about environmental hazards and climate change. During the four-day trip, which began on September 22, 2021 they discussed the concepts of recycling and reusing with students and talked about the different ways the environment can be kept clean.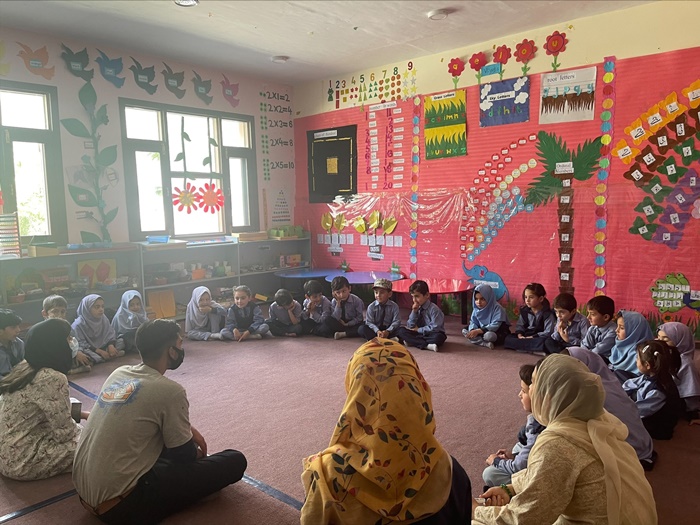 Moreover, dustbins were installed by LCSS at Rakaposhi Viewpoint, Uswa School in Minapin and in the streets of the local bazaar in Minapin Nagar to encourage locals and tourists to respect the sanctity of the beautiful tourist site. A cleanup drive was also carried out at Rakaposhi Viewpoint. The CCA office helped cover the travel cost of the visit and also arranged sponsors for the installation of the dustbins. 
The idea for the project came after LCSS' Director Events, Fatima Zubair, visited the Kumrat Valley in Khyber Pakhtunkhwa. On her visit, she found out that the beauty of the northern areas in Pakistan is unmatchable, but tourism has resulted in the polluting of these places. Moreover, there were no dustbins installed in the area for people to throw their litter. LCSS then pitched the idea for an awareness campaign amongst locals and installation of dustbins.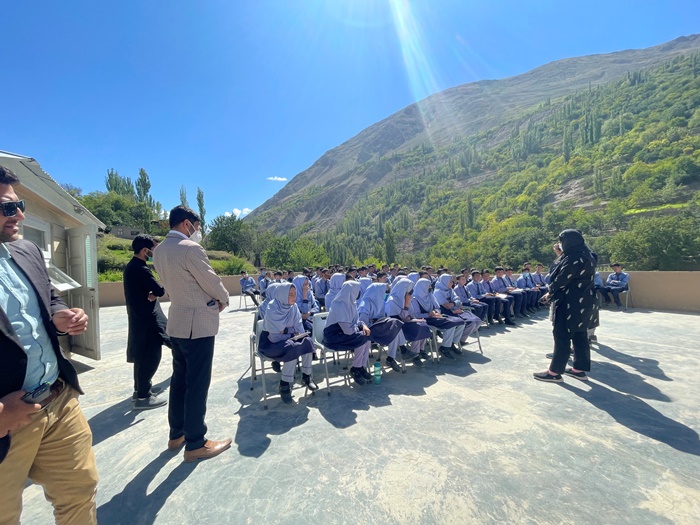 "We held sessions with students belonging to all levels. To our surprise, they did realise that this issue existed in the area but were not sure what could be done. They felt extremely happy when they found out that students from LUMS have come a long way to address this issue and showed utmost support in this regard. They kept on asking different questions and the sessions were very interactive," shared Ms. Zubair.
After the success of Project Arz, LCSS plans to expand the awareness campaign both in terms of the scope and the places they visit.