LUMS Holds Session to Observe World Heart Day 2023
The Office of Human Resources (HR), in collaboration with Campus Health at LUMS, organised a session to observe World Heart Day on Monday, October 2, 2023. The event aimed at raising awareness about preventive care for the heart.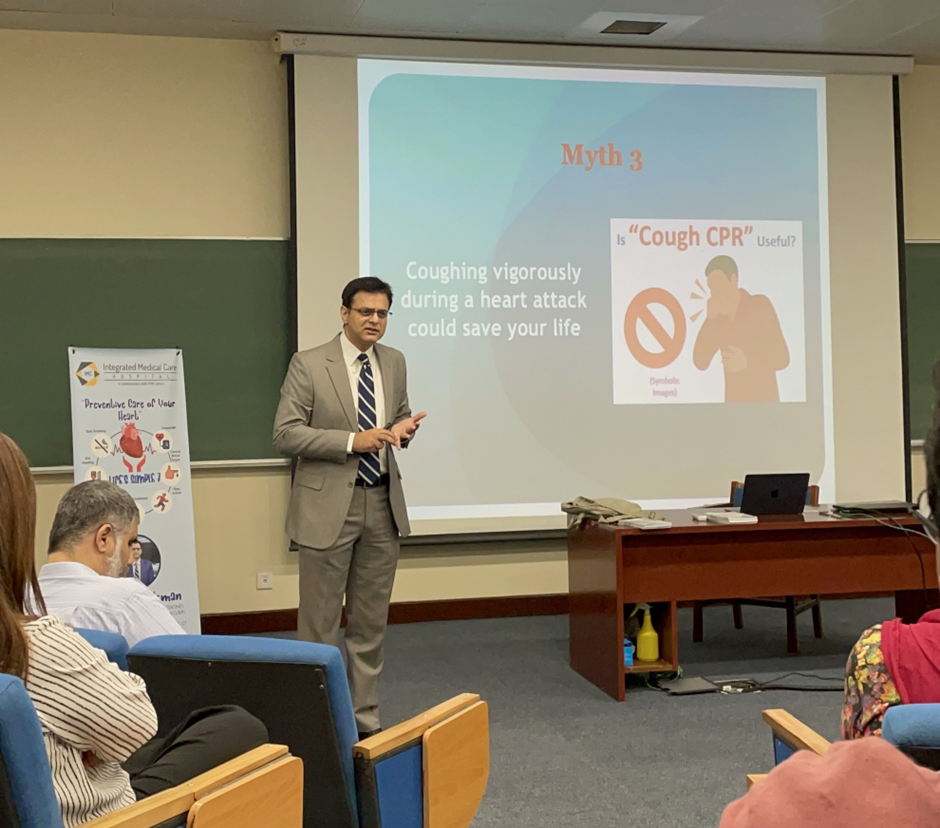 Dr. Ahmad Usman, Head of the Cardiology Department at Integrated Medical Care (IMC) Hospital, Lahore was invited as a guest speaker at the session. He was welcomed by Mr. Faisal Kheiri, Director HR, and Mr. Tariq Sheikh, Director, Campus Health. Mr. Kheiri appreciated Dr. Usman for taking out the time to raise awareness about important health issues and supporting LUMS in its commitment to advancing community well-being.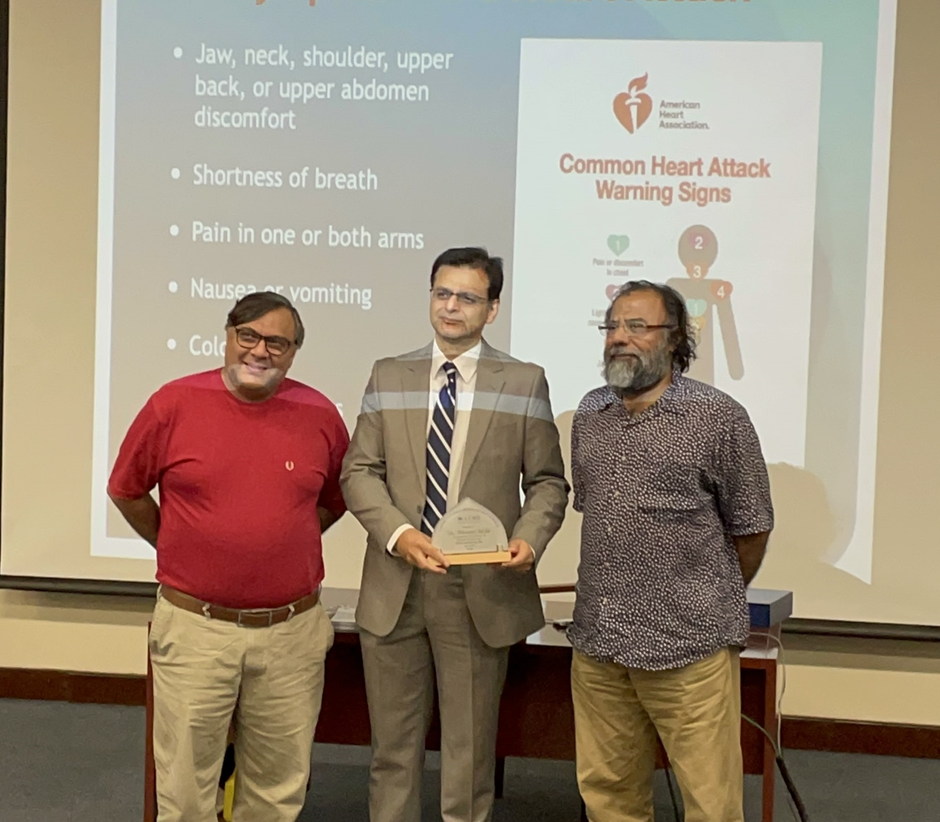 Dr. Usman delivered a comprehensive overview of identifying and managing various risk factors that pose serious heart-related problems and stressed on the importance of promoting cardiac health. He presented compelling statistics, revealing that one out of four individuals in Pakistan suffer from cardiovascular diseases. 
During the session, participants learnt about heart problems and related medication and intervention. Dr. Usman shared information about the treatment available for heart diseases, screening, and early detection. He also discussed strategies for keeping the heart healthy through diet and exercise.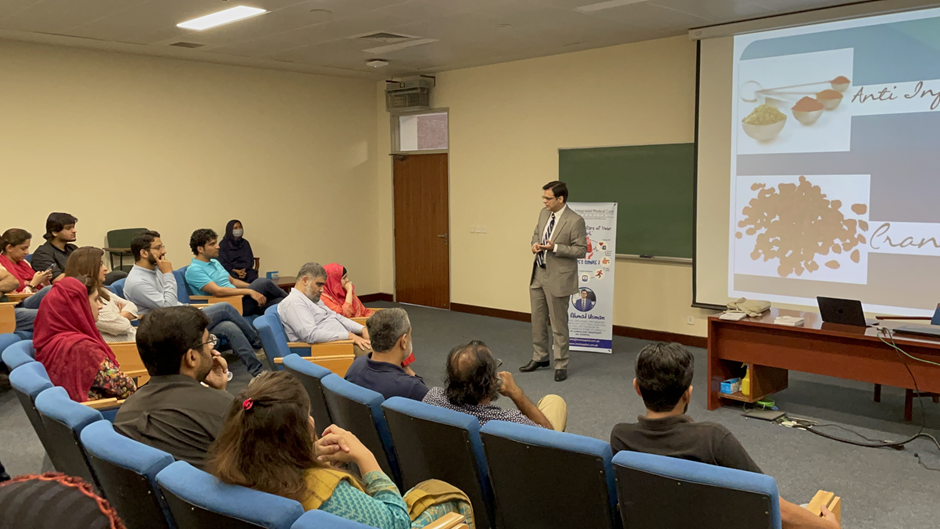 The session proved to be beneficial for the LUMS community as it encouraged active participation and enabled them to ask questions and seek clarifications on cardio-related concerns.