LUMS Hosts Retreat to Celebrate VC Teaching Excellence Award Winners
Each year, LUMS proudly recognises the University's most exceptional educators through the Vice Chancellor's (VC) Teaching Excellence Awards. On October 8, this year's cohort, including Drs. Haniya Azam, Muhammad Hamad Alizai, Rahman Shah Zaib Saleem and Syed Zahid Ali, came together for a retreat at the LUMS Learning Institute (LLI).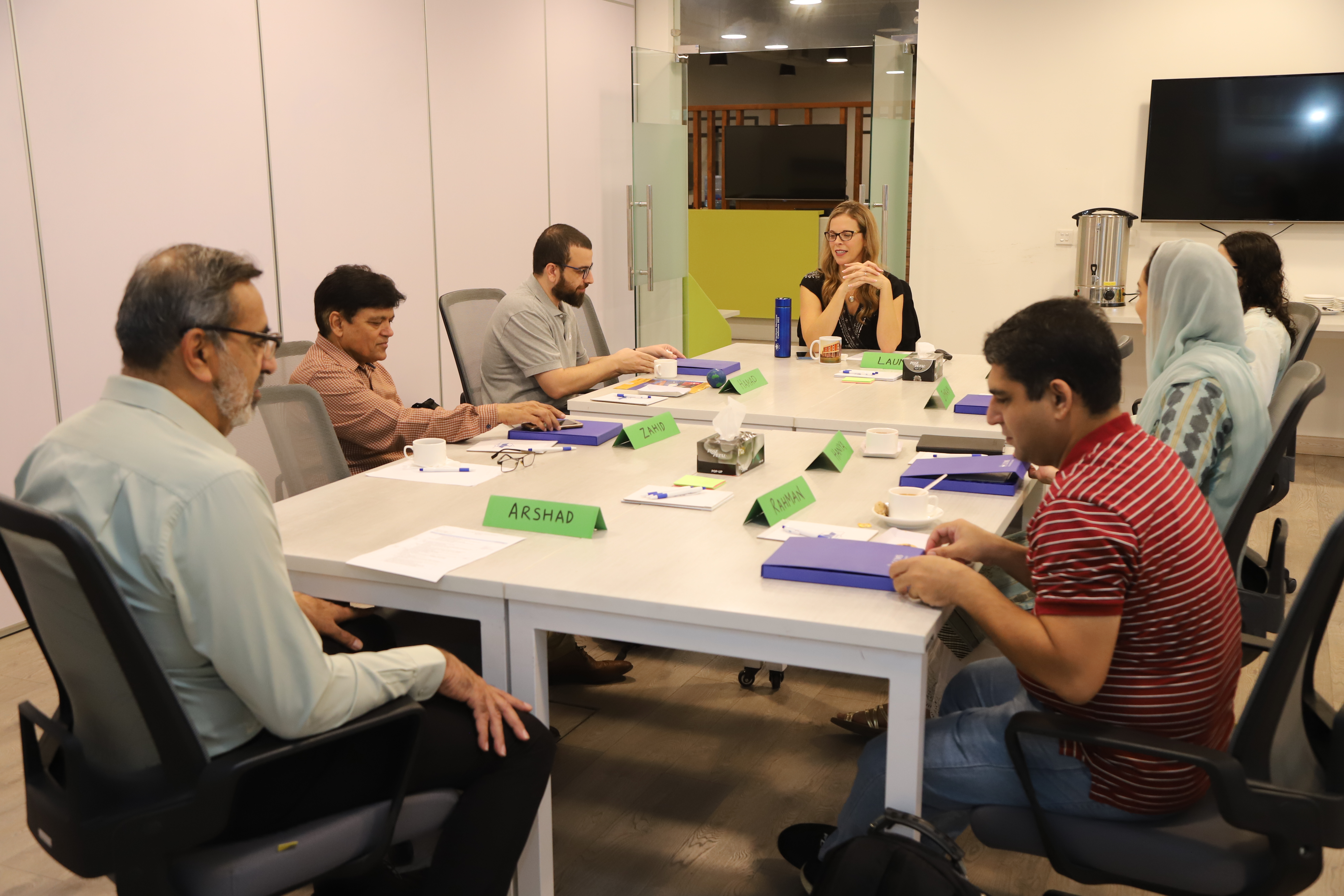 The session was an opportunity for the winners to celebrate together as a cohort, share ideas, and explore ideas for future pedagogical projects. The programme was facilitated by Dr. Launa Gauthier, Interim Director for the LUMS Learning Institute (LLI); Dr. Arshad Ahmad, Vice Chancellor, LUMS, and Ms. Fatima Iftikhar, Co-Lead Partnerships and Educational Developer (LLI).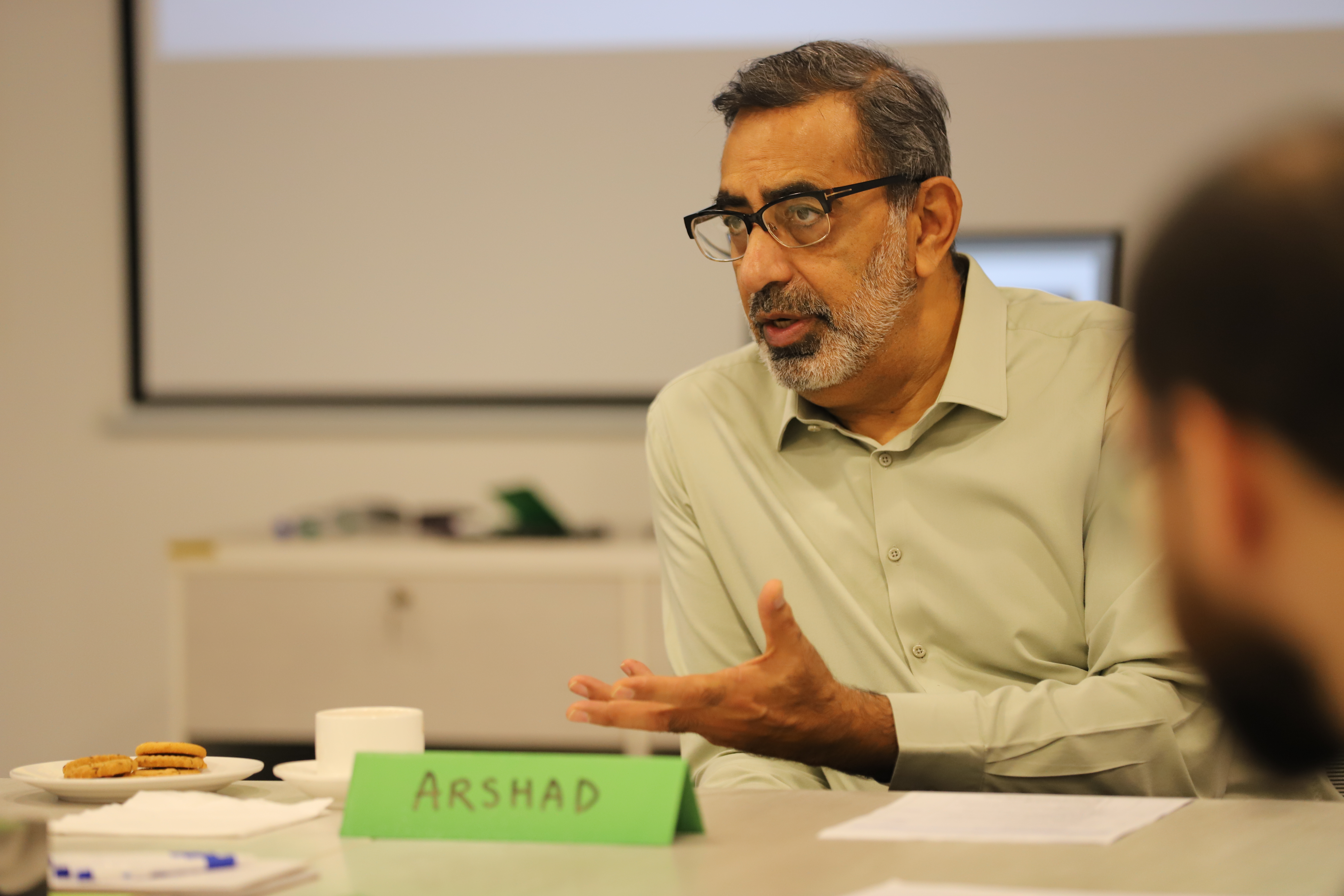 Dr. Ahmad extended a warm welcome to the cohort. "The power of this retreat stems from the idea that a small group can lead great change. This is as an opportunity to raise the bar for teaching and learning. If we can do that, it will have almost an infinite impact not only at LUMS, but for the country," he said. 
Over the course of the day, the participants exchanged ideas, shared memorable moments from their teaching careers, and highlighted strategies they have utilised effectively in the classroom.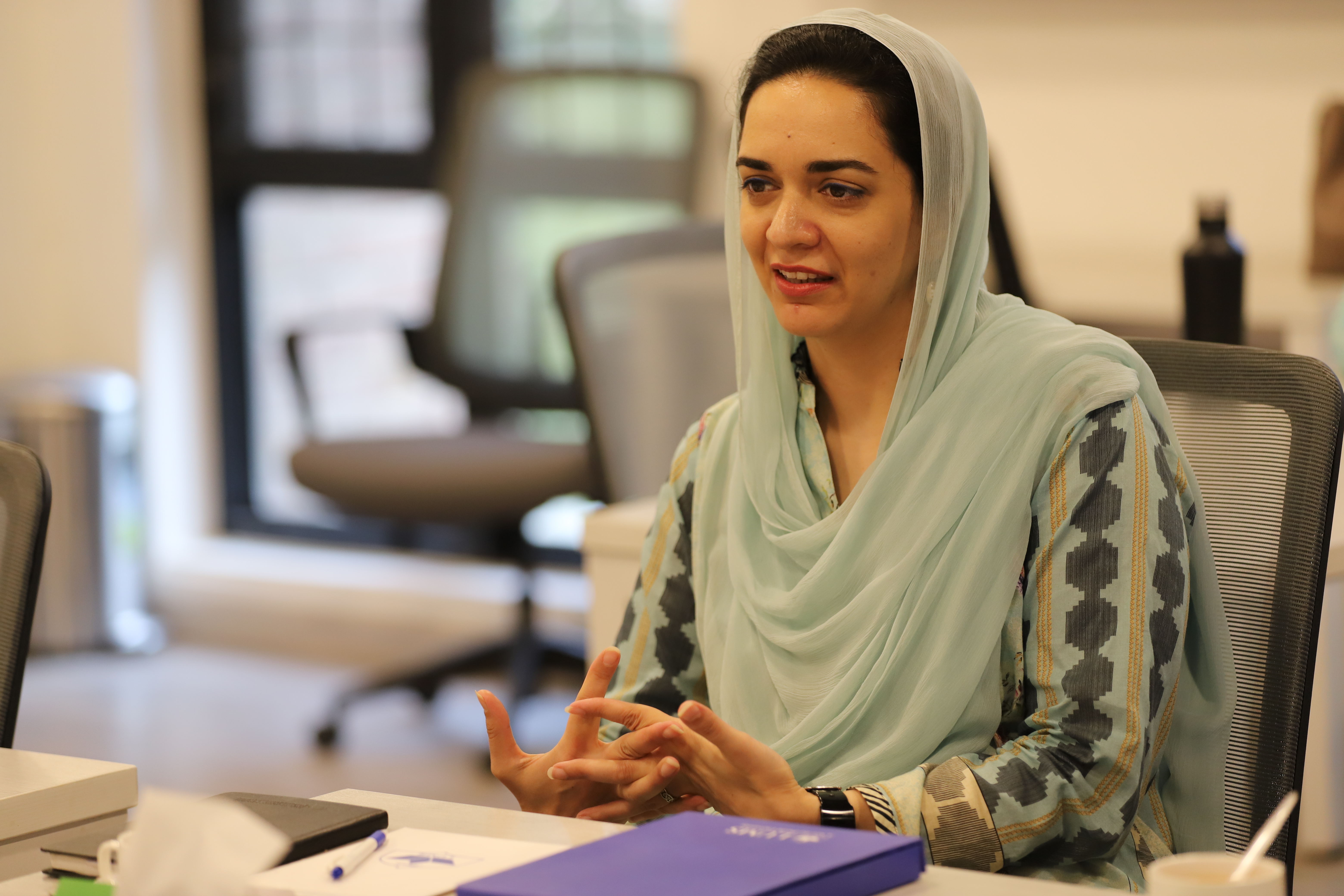 Talking about his experience, Dr. Alizai shared, "I had taken workshops and tried interventions without knowing how to implement them. Then I took the Pedagogical Experimentation course at the LLI [a core faculty development offering]. It was about inviting colleagues into my class who gave me precise feedback. That was the most beneficial course for me because it was the difference between theory and practice."
Dr. Zahid shared his belief that when it comes to learning, practice is very important. "I often call students to the board to solve a question. I tell them that with the help of three things – intuition, mathematics, and visualization – they can solve any equation," he said.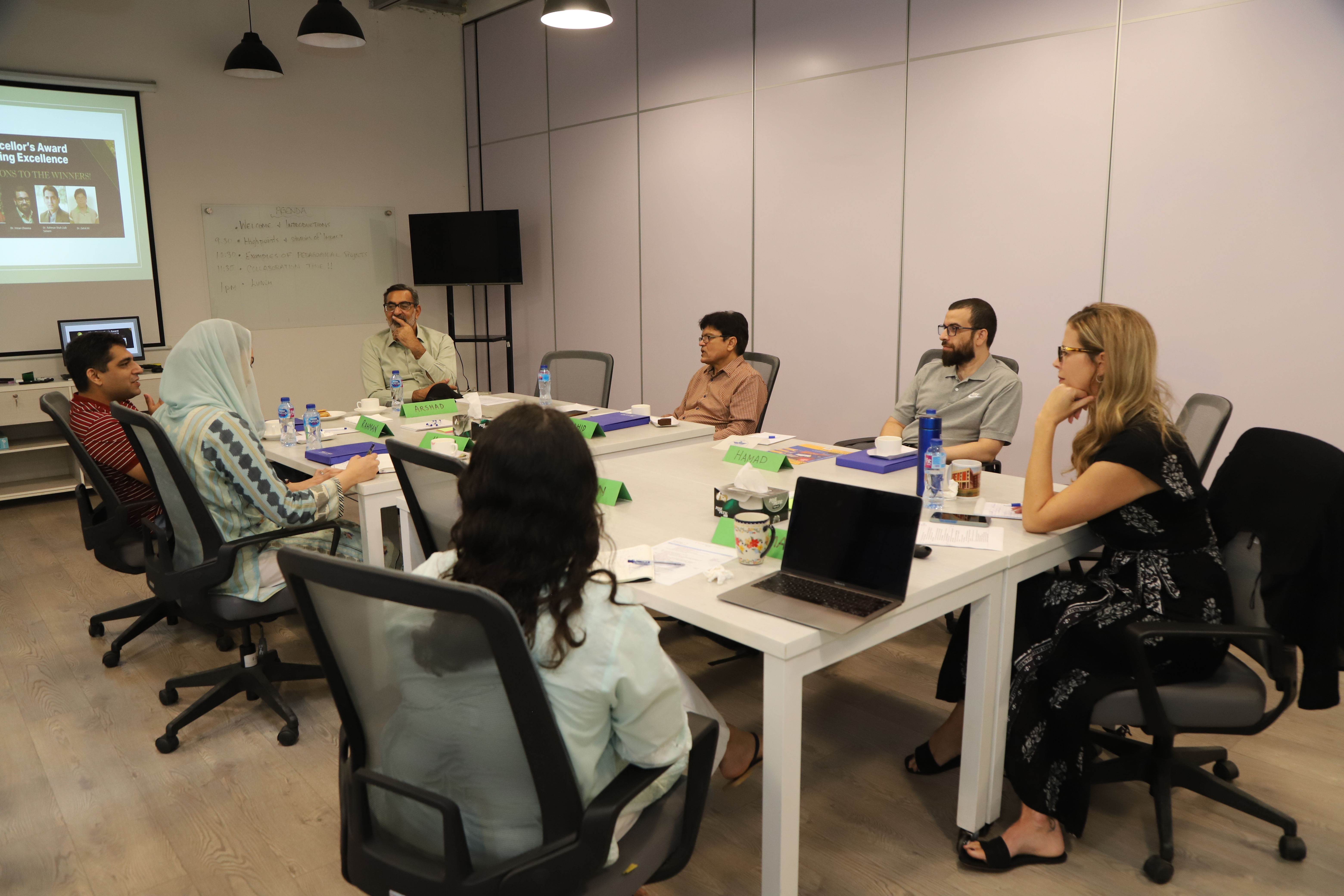 Faculty also cited other aspects that impact teaching, such as building connections with students and showing compassion. Dr. Saleem narrated how he often reaches out to struggling students and offers support. "This helps them sort out their problems while improving their academic performance. It's not just about teaching; but also about grooming someone to be better and helping them excel in life," he explained. 
Recognising that math can often be a daunting subject, Dr. Azam tries to be more approachable to put students at ease. "I took it upon myself as a challenge to dissolve this impression. It has made my students rethink how hard math really is," she said.
The group also discussed ways to collaborate on a project that would help them to utilise the grant funds that are part of the teaching award. Together they worked with the LLI to propose a LUMS-wide project that will focus on faculty's experiences of the balance between teaching – research and the opportunities and challenges they face in the early years of teaching.  
You can learn more about the VC Teaching Excellence Awards here.