LUMS HR Hosts Breast Cancer Awareness Campaign
The Office of Human Resource at LUMS organised a Breast Cancer Awareness Campaign in collaboration with Cancer Care Hospital, Chughtai Lab, and Dr. Noreen Zafar, a certified obstetrician and gynaecologist. As early detection is crucial in fighting and recovering from breast cancer, this awareness campaign was designed to help the LUMS community in taking the earliest steps in the prevention of the disease.
The campaign was commemorated on October 18, 2022, when all female staff above the age of 40 at LUMS were offered free mammography exams in collaboration with Cancer Care Hospital. This was followed by an awareness session by Dr. Zafar and a free medical camp by Chughtai Lab on October 21.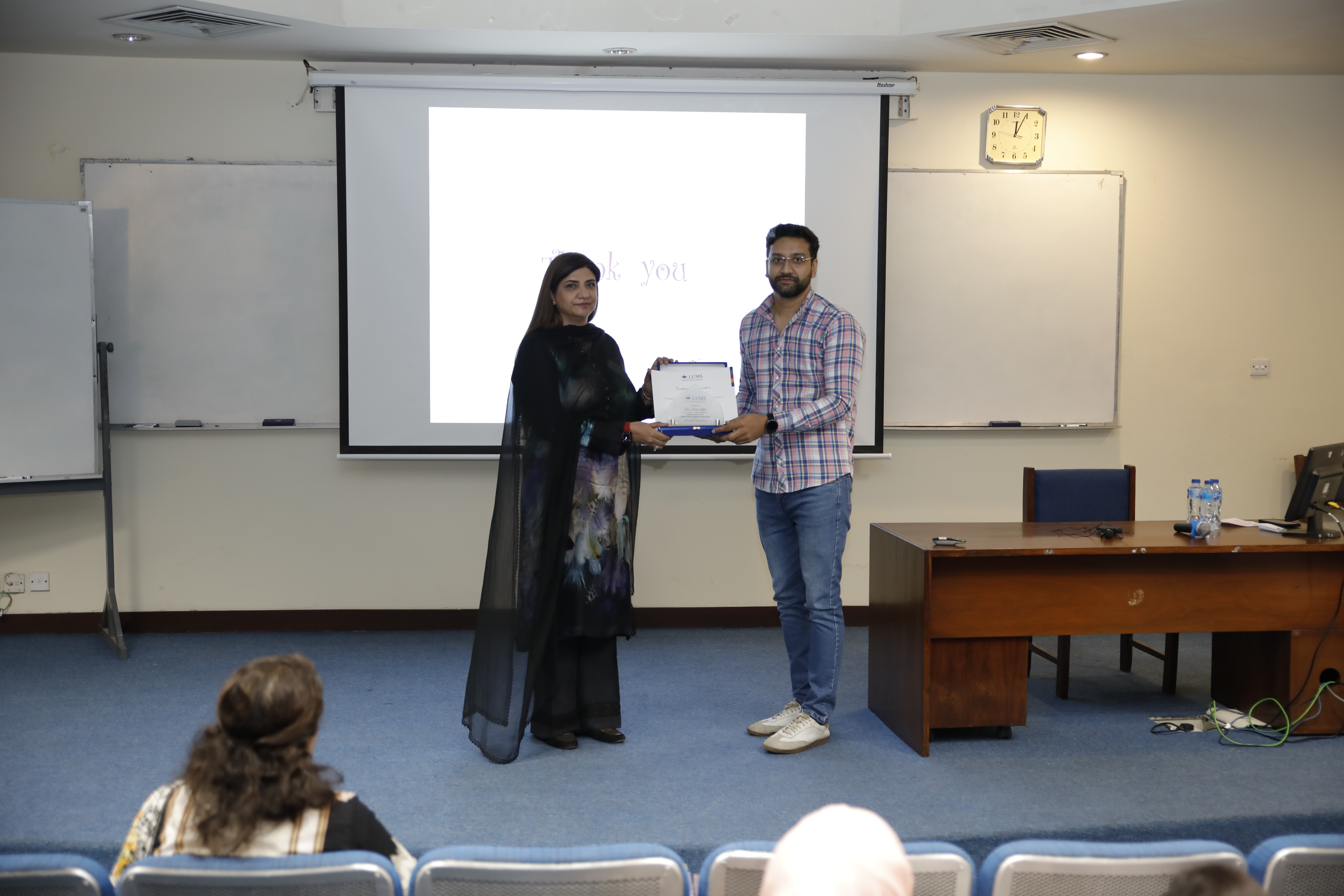 During the session, Dr. Zafar emphasised how early deduction and preventive measures can lead to full recovery. "One out of eight women in Pakistan have a chance of developing breast cancer," she said. She highlighted the significance of the Mammography exam as it can detect cancer cells before they appear in a physical examination. She also suggested that every woman above 40 years of age should get a mammogram at least once a year. 
While addressing the common myths associated with breast cancer, Dr. Zafar explained that breast cancer can also be found in men. She suggested lifestyle changes including daily exercise to help reduce the risk of breast cancer. She also demonstrated how to perform a self-examination every month so that the slightest change can be detected easily. 
The talk concluded with an interactive question and answer session.