LUMS Math Circle Sessions Go National
LUMS Math Circle, first launched in 2021, aims to encourage keen mathematics students to explore the subject further in a dynamic, interactive setting. Initiated by Dr. Imran Anwar, Chair and Associate Professor, Department of Mathematics at LUMS, the objective of the initiative is to create a space where students have the chance to learn, practice and sharpen their understanding of mathematical sciences.
Recently, multiple Math Circle sessions were conducted across cities in Pakistan with support from STEAM Pakistan and the Babar Ali Foundation. These organisations are keen to spread the study of mathematics and foster STEAM education in Pakistan.
Titled 'The Beauty of Numbers', Dr. Ali Ashher Zaidi, Associate Professor, Department of Mathematics at LUMS, kicked off the sessions at Islamabad Model College for Girls, Islamabad on September 28, 2023. His session began with tremendous enthusiasm, drawing the active participation of thirty-five eager students. Following a succinct introduction that underscored the relevance of mathematics in our daily lives, the session evolved into an engaging exploration of various mathematical concepts, covering topics such as the fascinating world of prime numbers, the mysterious Kaprekar's constant and the thought-provoking Collatz conjecture. What truly stood out was the students' remarkable curiosity and zest, which permeated the entire session. They eagerly participated in interactive activities and lively discussions, making the event a resounding success.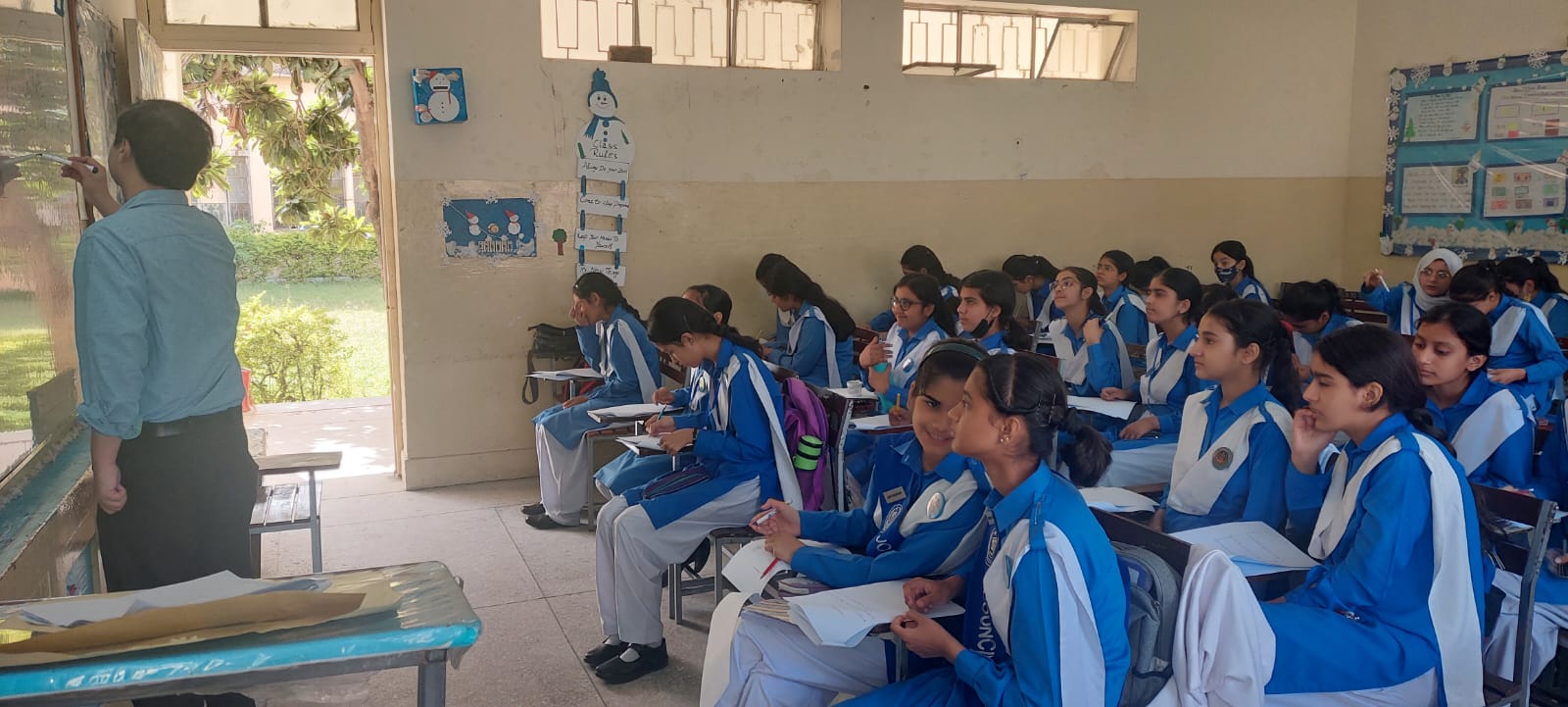 The second Math Circle session on the same topic was held at Islamabad Model School for Boys, Chatta Bakhtawar. It was attended by thirty-five students, who exhibited a remarkable enthusiasm for mathematics and a strong aptitude for grasping numerical concepts.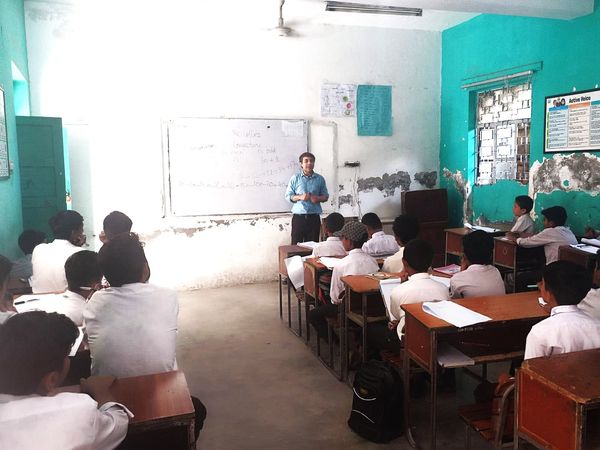 Two Math Circle sessions took place at Church Mission School in Karachi on September 30, 2023. Church Mission School holds the distinction of being the alma mater of Quaid-e-Azam. Facilitated by Dr. Shabana Nisar, Associate Professor, Department of Mathematical Sciences, IBA Karachi and Dr. Adnan Khan, Associate Professor, Department of Mathematics, LUMS, the session commenced with an engaging arithmetic trick, challenging students to guess a number.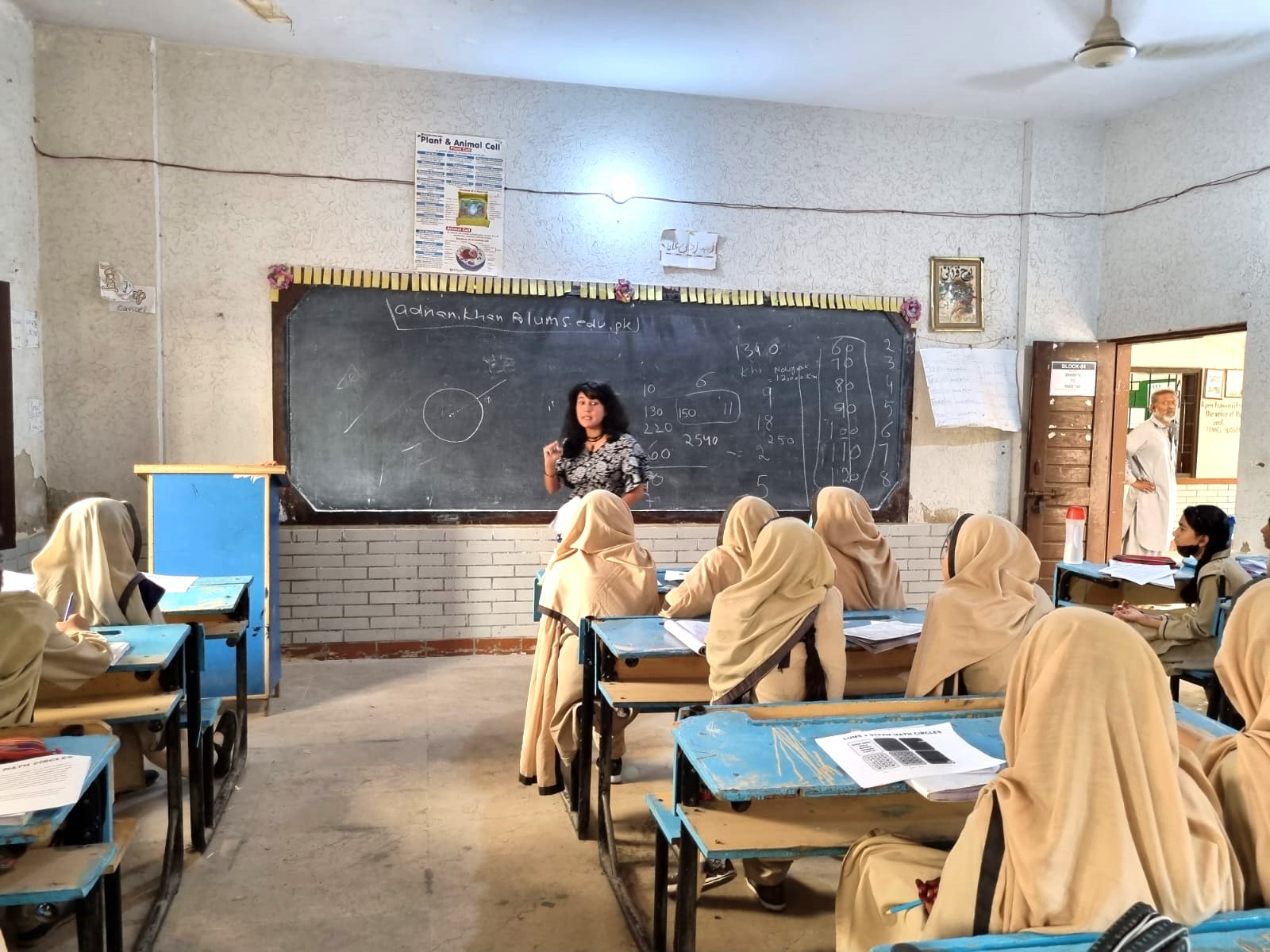 Dr. Nisar and Dr. Khan then guided the students through the algebraic process that allowed them to correctly guess the number they had in mind. This interactive start was followed by a demonstration of a magic box trick, with an explanation based on binary numbers. In one of the sessions, an intriguing puzzle originally posed by the American puzzlist, Sam Lloyd was presented to the students, who were encouraged to work together to solve it. In the other session, backward induction-based hat puzzles were introduced, encouraging students to think critically. As the grand finale, the geometry behind Eratosthenes' calculation of the Earth's circumference was explained, offering a captivating insight into historical mathematical achievements. These Math Circle sessions at Church Mission School provided an engaging platform for students to explore the fascinating world of mathematics.  
At the Math Circle held in Mardan, Dr. Imdad Ullah Khan, Associate Professor of Computer Science at LUMS, ignited the spark of mathematical wonder among the young participants. Dr. Khan, with his expertise and enthusiasm, delved into the fascinating world of 'Proof Without Words'. The theme inspired creative and visual approaches to understanding mathematical concepts and turned the learning experience into a captivating journey of discovery. A maestro in his field, Dr. Khan's passion for mathematics is contagious. His engaging sessions not only made complex concepts accessible but also instilled a deep appreciation for the beauty of mathematical reasoning.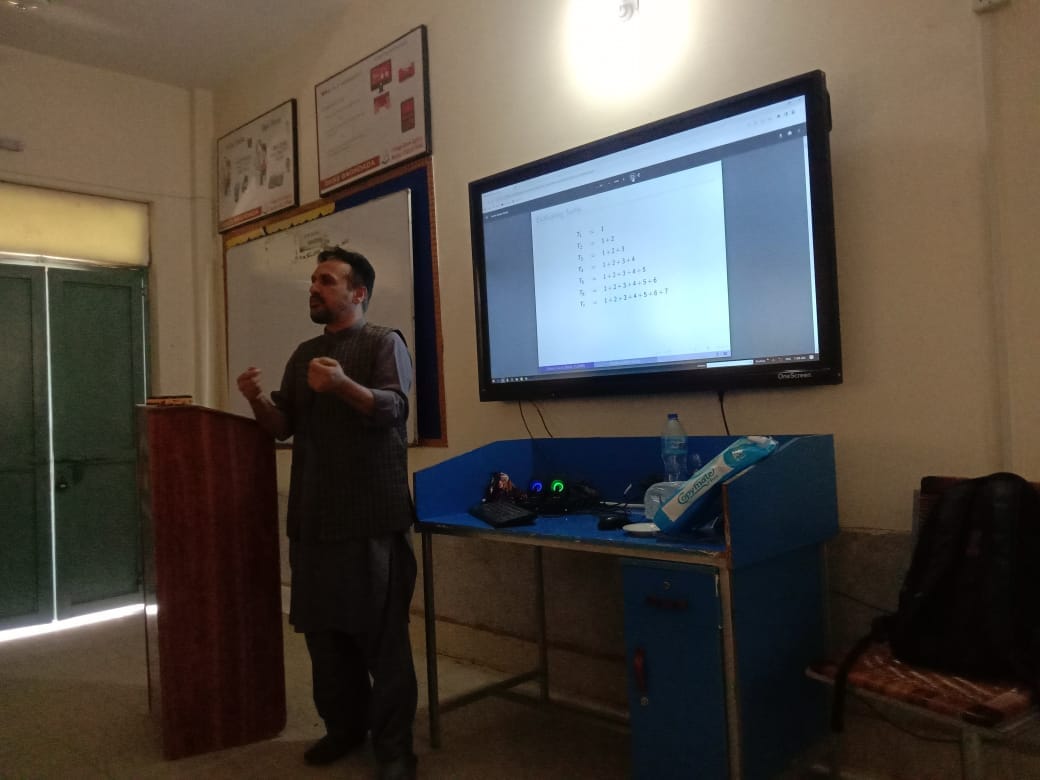 For updates and information, visit the Math Circle website here.