LUMS Students and Recruiters Network at Annual Career Fair 2023
Lahore, February 4th, 2023: Ranked as the top university in Pakistan by QS Graduate Employability Ranking 2022, LUMS has a strong network of 1,600 recruiting partners that help students find placements. The Career Services Office (CSO) at the University has several programmes in place for supporting students towards their career readiness, exploration, and getting the right job. One such initiative is the annual Career Fair by CSO that aims to provide opportunities to students for gainful employment while strengthening their partnership with existing and prospective employers.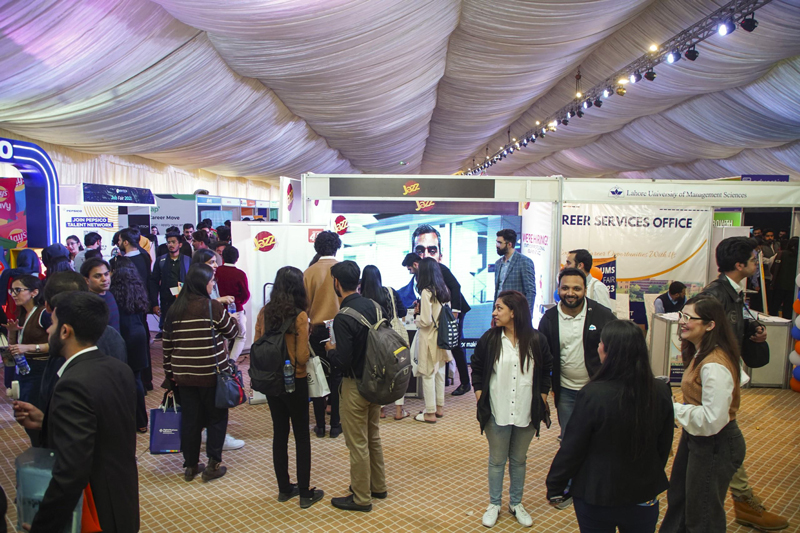 LUMS hosted its milestone annual Career Fair this Saturday with participation from notable organisations across multiple industries. The Career Fair welcomed around 200 national and international reputed organisations. The engagement between students and recruiters included activities such as extensive on-spot screening interviews, seeking information about each other and submission of resumes. Moreover, organisation representatives also counselled students regarding their career choices and job market requirements.
The Dean of the Office of Student Affairs, Dr. Adnan Zahid, talking about the importance of networking opportunities at the fair, shared, "The Career Fair is ever growing, as students get to know about multiple opportunities that different organisations offer to them such as internships, MTO programmes, and jobs. The recruiters get to know about the skillset of our students and the diverse range of programmes that LUMS offers." The University values its partnership with its recruiting partners that allows its students to explore life-changing prospects, and this collaboration will continue to grow in the years to come.
Students continue to engage with organisations and with the Career Services Office after the Fair as well for career exploration and recruitment, alumni mentorship, organisation visits to campus, students' visits to company offices, and peer-to-peer guidance.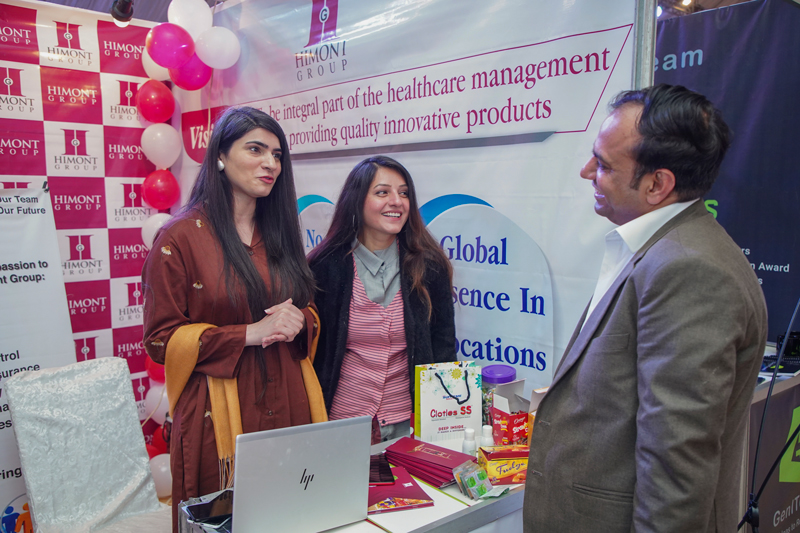 About LUMS: 
Established in 1985, LUMS is a not-for-profit, research-intensive, learner-centered institution, known for its innovative inter-disciplinary programmes and excellence in teaching. LUMS' commitment to accessibility, inclusion and diversity is reflected in its outreach efforts that support talented students representing all parts of the country and beyond.  
Since its inception, LUMS has evolved into a comprehensive university with each of its five schools setting the highest standards for exceptional learning. With over 5,000 students, 300 faculty and 45 multi-disciplinary programmes, LUMS offers a transformational experience beyond the confines of the classroom. 
Ranked as the 45th Best Small University in the World by Times Higher Education in 2022, LUMS stands out by offering a unique experience: learning without borders–an integrated core curriculum across disciplines applied to solving the grand challenges of South Asia and beyond.