In Memoriam: Burhan Mohammad Khan
It is with deep sorrow that we at LUMS share in the grief of the passing away of our alumnus Burhan Mohammad Khan (MBA 1988) on Tuesday, September 15, 2020.
As a member of the University's first graduating class, an engaged and valued alumnus, and a close friend of many here at LUMS, his death marks a profound loss for our entire community.

A doting husband, father, grandfather and brother, a dependable friend to so many and one of the finest human beings, he leaves behind a community of bereaved. 
An avid biker, Khan combined his passion with purpose in 2014 when he travelled around the world on his bike to build awareness and create opportunities for the LUMS National Outreach Programme (NOP). He also served in the Pakistan Air Force for a decade before he decided to venture into the world of business and industry and joined LUMS. He was part of the pioneering MBA class that helped establish the LUMS values of integrity and leadership, and through his exemplary entrepreneurship leading Zephyr Textiles Ltd., paved the way for decades of Luminites to come.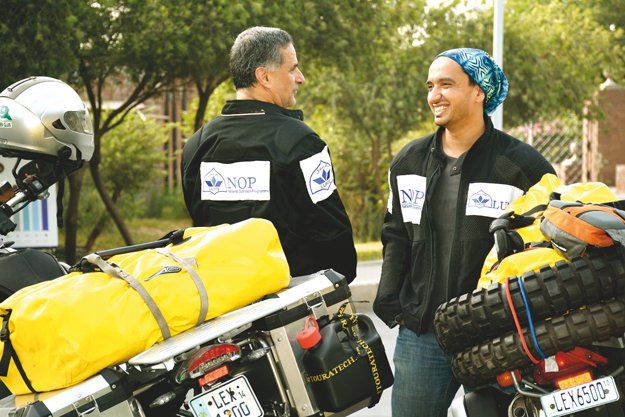 An adventurous and passionate soul, Khan exemplified the kind of Pakistani we should all strive to be and reflected the best of LUMS. We mourn his passing deeply. May he join the ranks of only the greatest in the Hereafter and may our wonderful memories of him help keep the joy of his spirit alive.