NOP Centre Starts its Annual Outreach Efforts in Gilgit Baltistan
Like every year, the National Outreach Programme (NOP) Centre commenced its annual outreach from Gilgit Baltistan - the land of mountains and the epitome of Pakistan's beauty, touching base with more than 1400 prospective students. The NOP Centre plans its annual outreach with the objective of not just seeking out bright yet underprivileged students across Pakistan but also promoting the message of higher education.
The NOP Centre team made several visits and presentations to different educational institutions, including cadet colleges, reaching many students from various ethnicities and cultural heritage. Furthermore, walk-in sessions were also conducted. In a series of presentations, students were informed about how they can apply to the NOP Summer Coaching Session and how it places them on the right track for eventual admission to the LUMS undergraduate programme on a 100% scholarship. The presentations highlighted the state-of-the-art facilities available at LUMS and the University's focus on producing cutting-edge research. The team also shared an overview of the scholarship programme and the application process. Some of the cities visited were Sherqilla, Ghahkuch, Hunza, Karimabad, Skardu, Shigar, Ghizer and Kharmang, with visits to 15 colleges and reach hundreds of students.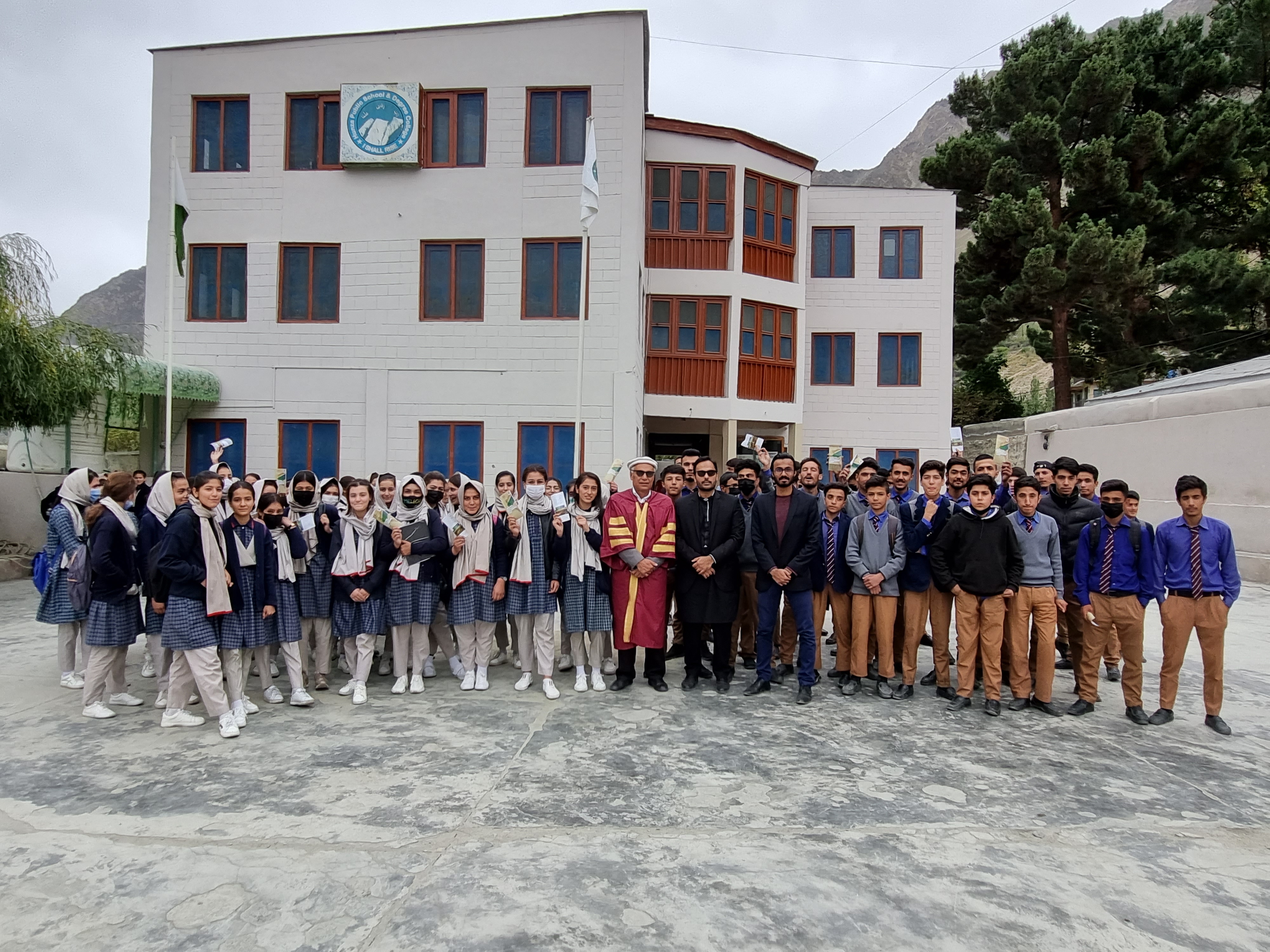 The NOP Team has established connections with Army Public School and various other institutions. The team also visited Intellectual Boys Hostel in Skardu and motivated intermediate students from the Skardu suburbs to apply for the NOP. Attendees of the Summer Coaching Session 2022 also met the team in most colleges, where they shared their experiences with the juniors and motivated them to apply.
The outreach efforts in Gilgit Baltistan were an overall success. With the region's high quality of students, LUMS hopes to see many brilliant applications for the NOP Summer Coaching Session this year.