An Ode to Lahore by the LUMS Digital Archives
The city of Lahore is considered the epicentre of South Asia. Art and artists, political revolutions, historical accords, and magnificent architecture, the city has it all. And in an attempt to map the rich cultural and social history of the city, LUMS students and faculty members have come together and launched "Walking in the City", an interactive website featuring student-led projects. 
The project comes under the ambit of the LUMS Digital Archive led by associate professors at the School of Humanities and Social Sciences, Dr. Ali Usman Qasmi and Dr. Ali Raza. The archive, explained Dr. Raza, started with the instinct to preserve, digitise, consolidate and safeguard particular research material on historical narratives of groups usually marginalised or ignored in popular history, especially in South Asia, and particularly in Pakistan. 
Talking about the project, Dr. Qasmi explained that he wanted to bring the urban landscape of Lahore into conversations. "Lahore is considered as the quintessential Mughal city or cultural heritage of Pakistan. The idea was to look at how everyday people get to interact with the built environment, explore their economic aspirations, and their political mobilisations among other activities."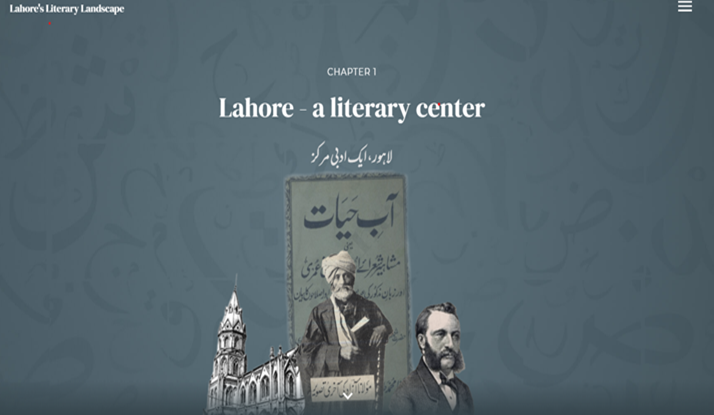 The different themes explored under "Walking in the City" include political movements that originated in Lahore, figures that shaped the literary culture of Lahore between the 1930s and 1970s, as well as exploring the lives of Bhagat Singh and Ilm Din who shaped the political legacy of the region. 
LUMS students were also part of the project and visited sites in the city for research. They conducted interviews, took photographs, explored various libraries and accessed archives to identify historical sites that would be showcased on the website.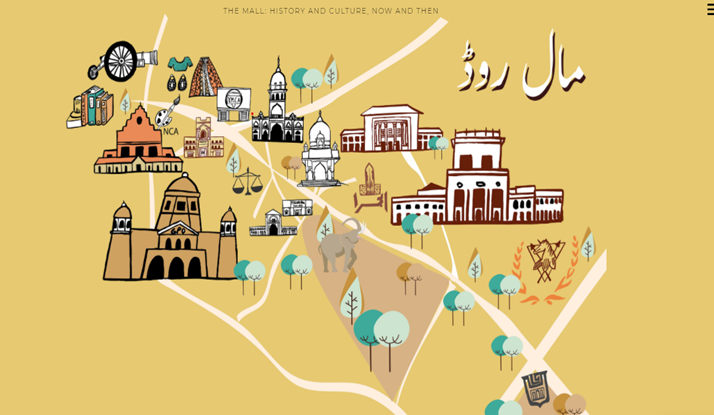 The inspiration behind the project came from a course taught by Dr. Qasmi, and explores how the surroundings engage with the everyday lives of people who inhabit the space. 
Technical support for the project was extended by Dr. Suleman Shahid, Assistant Professor, School of Science and Engineering. Speaking about the project, he explained how the execution has been inspired by previous work he has done on documenting historical sites such as Taxila. 
This interactive website mapping the cultural and social histories of Lahore, he said, reiterates the LUMS Learning Without Borders philosophy that encourages cross-department collaboration between faculty and students. 
Artisic impressions of the city have also been included in a dedicated gallery including paintings and stamps. 
The LUMS Digital Archive houses many other projects and for Dr. Raza, the one he considers closest to his heart is on the abductions that happened during Partition. 
"Women and children of all ages on both sides of the border were abducted. We came across this list a few years back which was a list compiled by the Pakistani government of Muslim women who were abducted by gangs. We are trying to map those abduction through a visual representation of localities of where they took place. To my mind, this is like a memorial of sorts as a gesture that seeks to resist the erasure of these victims."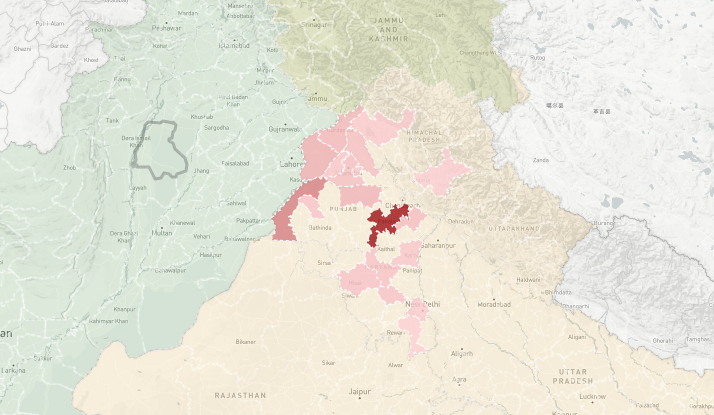 Lack of Archival Documentation in Pakistan 
 
"What do we have that tells us different stories, or reveals different perspectives of the same kind of stories we usually hear about? Is there any other thing we can say about the past; can we tell other stories?" questioned Dr. Raza. "We are an impoverished society when it comes to such narratives. This is why the LUMS Digital Archive is working towards making such historical collections accessible to all, as well as inviting others in an exercise of public history." 
Dr. Qasmi agreed wholeheartedly. "Pakistan does have archives but they are not as easily accessible and not properly catalogued. And there is also a need for an alternative platform to highlight and make available otherwise marginalised voices. As historians we recognised the lacking and shortcomings of these archives, and so decided to create our own archives for projects and research we have worked on."
Support extended by LUMS was integral towards the LUMS Digital Archive. 
According to Dr. Qasmi, "It is very much a LUMS project. It is with LUMS expertise, LUMS students and spearheaded with funds provided by LUMS. From training, hiring research assistants, purchasing technical equipment, hiring people to design the website and internal grants; LUMS provided a lot of support for the project to take place."
The LUMS Digital Archive is a fascinating amalgamation of the varied cultural hues of Pakistan, both before and after partition. Still in its nascent stage, both Dr. Qasmi and Dr. Raza welcome others to join, collaborate and contribute on the project so that a variety of research material can be made available to the public. 
You can explore the LUMS Digital Archive here.
You can access the 'Walking in the City' project here.