Office of Research Hosts TDF Awareness Seminar by HEC
The Office of Research (OR) at LUMS organised a Technology Development Fund (TDF) Awareness Seminar on December 8, 2022. The session was conducted in collaboration with the Higher Education Commission (HEC), Pakistan to discuss the fourth call for proposals and provide a suitable platform for researchers who are seeking funds to commercialise their efforts.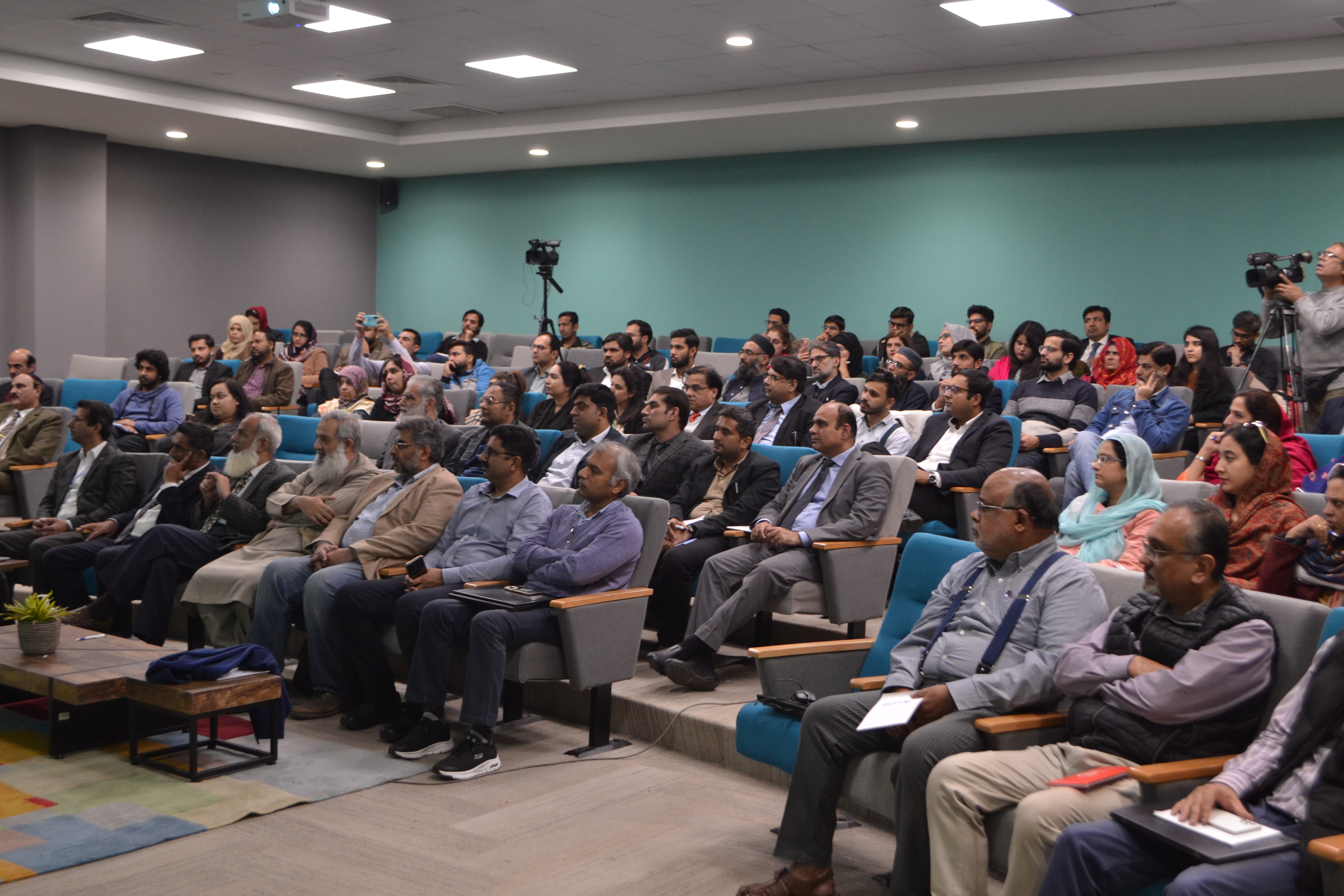 The TDF initiative was approved by the Government of Pakistan to provide academic researchers with a platform and opportunity to interact with the industry. This project was approved in 2015 and has funded 200 projects so far, out of which over 160 have been licensed for commercialisation and mass scaling. TDF has played an integral role for the welfare of the research community at LUMS; the University has successfully secured 11 TDF projects with a total funding of PKR 140 million over the years. 
Dr. Saad Azmat, Director, OR, welcomed the participants, who hailed from 16 universities across Lahore, and thanked HEC for the initiative. The event featured the TDF success journey of three LUMS faculty members including Dr. Tariq Jadoon, Mr. Nauman Ahmad Zaffar and Dr. Muhammad Sabieh Anwar. They shared their experience with TDF, explained the role of their industrial partner and how they foresee TDF in future. 
Dr. Naveed Tariq, CEO, First Biotech LLC, and Microbial Biotechnologies Pvt. Ltd., shared his perspective of TDF proposals as an independent reviewer with relevant examples that resonated with the audience. Dr. Shahid Raza, Executive Committee Member, LCCI, and Mr. Rumman Wasae, Country Head Pakistan, Nihon Nohyaku, also praised the role of TDF in connecting researchers with the industry and how it benefits the process of commercialisation.
Dr. Ghulam Sarwar, Programme Coordinator, HEC, shared tips on writing successful TDF proposals. He explained their selection criteria, how to draft an effective business plan that can result in a successful proposal for funding, as well as the process of technology transfer.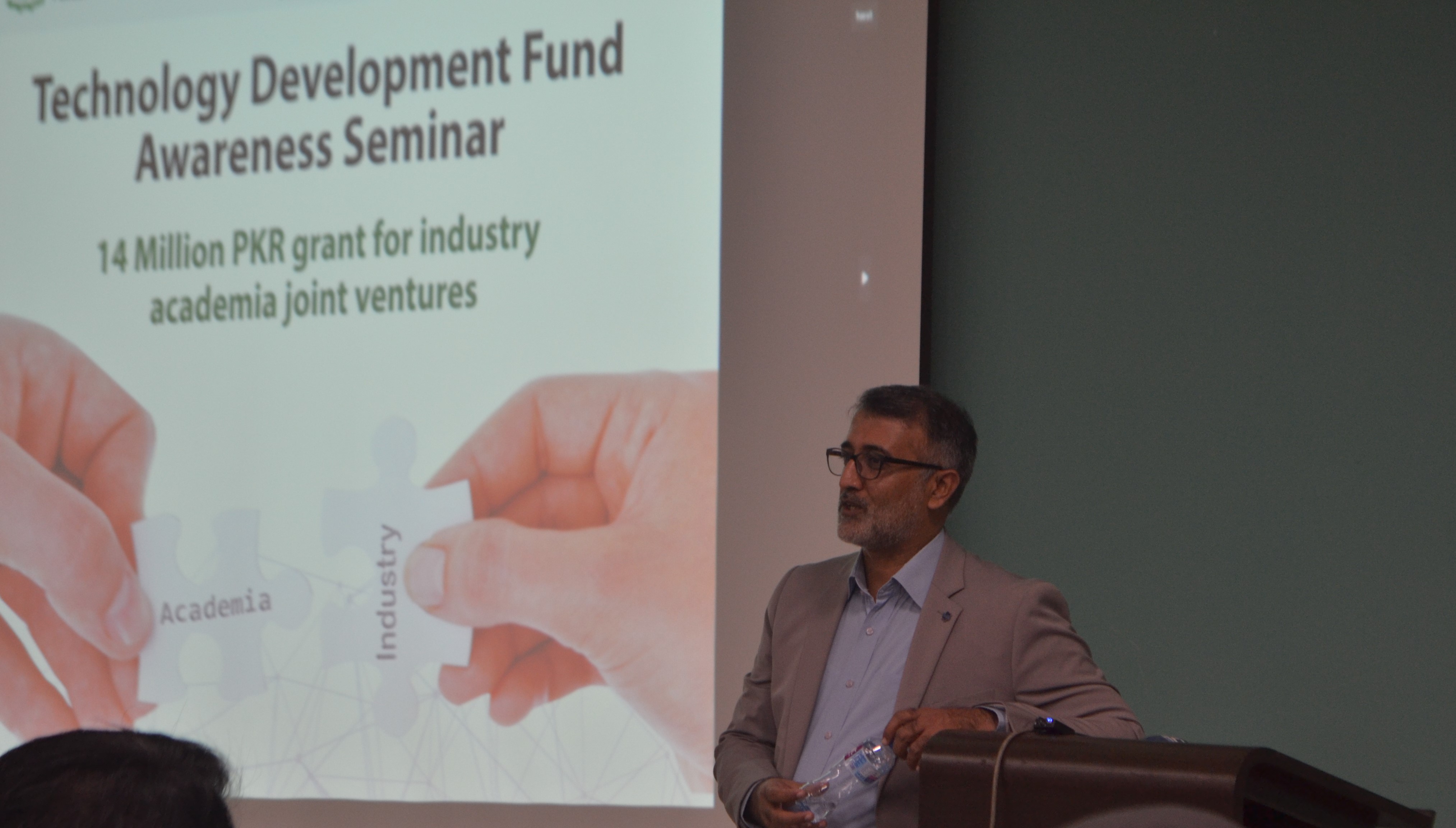 The session concluded with a question-and-answer session and a note of thanks by Dr. Jadoon. Everyone was encouraged to submit research proposals till December 20, 2022, for the fourth call for proposals by TDF.