Preserving Biodiversity at LUMS
Ecosystem refers to the system of all living organisms (plants, animals, insects and microorganisms) in a specific physical environment interacting with one another and with the environmental components through the nutrient cycle. Humans are the only species that depend on other components of an ecosystem for their survival and they share space with other organisms in an ecosystem. 
Biodiversity is the natural variety of living organisms in a specific ecosystem and the ways in which they interact with each other and with the physical environment. Conservation of biodiversity refers to managing the human use of the biosphere for the greatest sustainable benefit to current generations with maintaining its potential to meet the needs of future generations.
Biodiversity is important for human survival. Therefore, declining biodiversity is a major concern for sustainable human life. Biodiversity boosts ecosystem productivity where each species, no matter how small, all have an important role to play.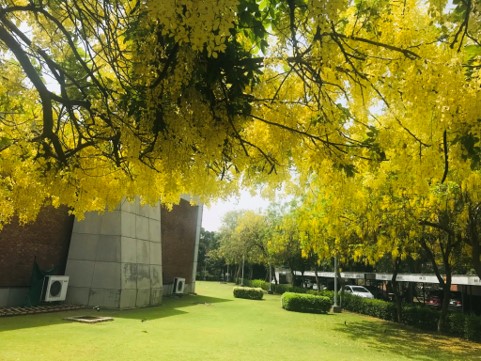 Realising the importance of conservation, the Life Sciences faculty at LUMS with the support of the Vice Chancellor, initiated 'Flora of LUMS', a project that aims to preserve the LUMS ecosystem for future generations. Lead by Dr. Syed Shahzad ul Hussan, Associate Professor of Biology, and assisted by Ms. Zaib Un Nisa, Post-Doctoral Fellow and the team of LUMS General Administration, the project is part of a broader initiative to build a complete inventory of life i.e. plants as well as animals, on campus. These findings may potentially serve numerous disciplines from other departments and also preserve information about wildlife on campus. 
Dr. Hussan teaches Biochemistry and Structural Biology to graduate and undergraduate level students. His research interests include drug discovery and virus related structural biology. So, what motivated him to work on this Biodiversity project at LUMS? "The observation of the existence of a marvellous diversity of organisms at LUMS motivated me to analyse this and highlight its significance so that the biodiversity on campus can be preserved or even improved. Otherwise, it will vanish gradually."
LUMS, spread on a 100-acre area in the middle of an urban neighbourhood presents a complete ecological system with amazing biodiversity. Over 900 trees of 100 plus species including 71 species that are native to this geographical region, in addition to small ornamental ones are found here. Out of these, six species are identified as endangered and one has been declared extinct in Pakistan.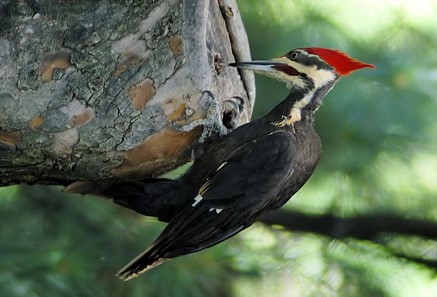 Fifty species of birds have been identified so far, as have several species of flies and reptiles. LUMS also hosts around 10,000 migratory birds of 12 different types. The vast variety of birds on campus include Starling (Tiliyars) breed in Siberia and Turkmanestan; Eurasian Hoopoe (Upapa Epops) and the Black Rumped Flameback Woodpecker, which is endangered in Pakistan, but is commonly sighted at LUMS.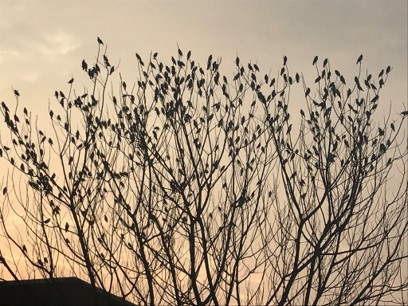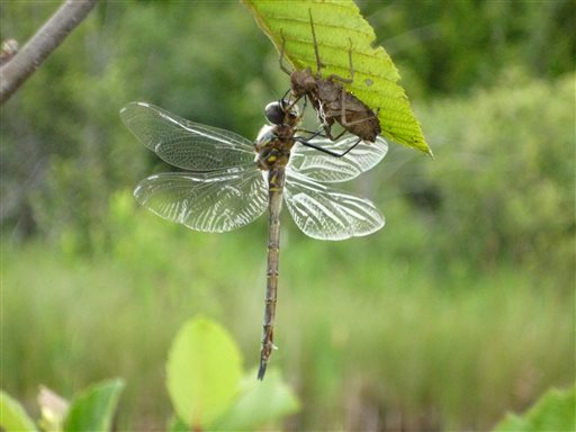 The campus is also home to wild Honeybees; Apis florea and Apis Cerana, and Dragon fly. The Dragon fly is a natural remedy to controlling mosquitoes as it shares breeding sites with mosquitoes and its larvae feed on mosquito larvae. Other creatures frequently seen at LUMS are the Monitor Lizard (Varanus Flavescens) and the Orental G Lizard (Calotes Versicolor).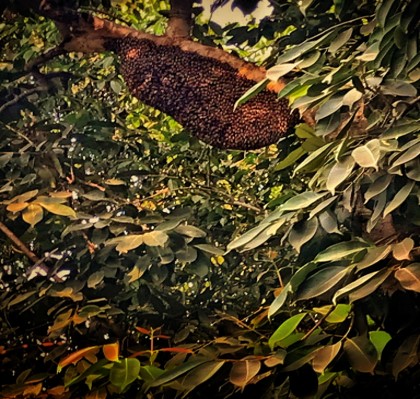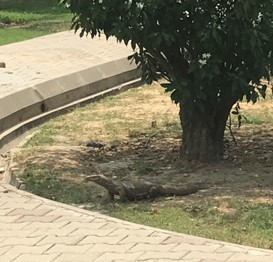 The LUMS Life Sciences department collaborated with the Botany department at the Government College University to grow some rare species of endangered plants at LUMS.  The department also teamed up with the Bioscan Project of a Canadian organisation for DNA tagging of the plants. 
Sharing how he discovered these species of plants, birds and insects, Dr. Hussan said, "We used taxonomical expertise and the more modern science of DNA sequencing from plants. LUMS, despite being in a relatively small area contains a complete ecosystem." He also added that he loves nature and its biodiversity so, he's determined to try to do something to protect it. 
The project does not only include data collection of all the specimens found, but also explains their history, probable age, identification, region and GPS coordinates of their exact location and all of their interactions to maintain a certain ecosystem. It will also document to reveal species interactions, what they ate and what is eating them; very complex interactions of life.
This project will also play a pivotal role in tracking life in relation to climate change by being able to understand the extent of the impact of climate change. "We certainly hope we don't get there but there are projections that many species will become extinct if we don't rein in climate change. Thus, we will be saving DNA extracts from all of those species present on the LUMS campus by using the DNA barcoding technique," explained Ms. Nisa.
"I hope by the end of this year, LUMS will be the first University to set up a national bio surveillance system that would be tracking biodiversity at all documented sites with their GPS coordinates across the whole campus," she shared. 
The LUMS campus is a treasure trove of diverse living organisms and the faculty is actively seeking ways to conserve and nurture it.