Research and Capacity Building Workshop Held for Humanities and Social Sciences Faculty
The Mushtaq Ahmad Gurmani School of Humanities and Social Sciences (MGSHSS) at LUMS proudly hosted a transformative 5-day skill-building workshop from October 16-20, 2023. This significant event was an integral component of the groundbreaking 'Cultivating the Humanities & Social Sciences & Supporting Under-Represented Scholars of Asia' transnational initiative, spearheaded by the prestigious Association of Asian Studies (AAS) and generously sponsored by Sweden.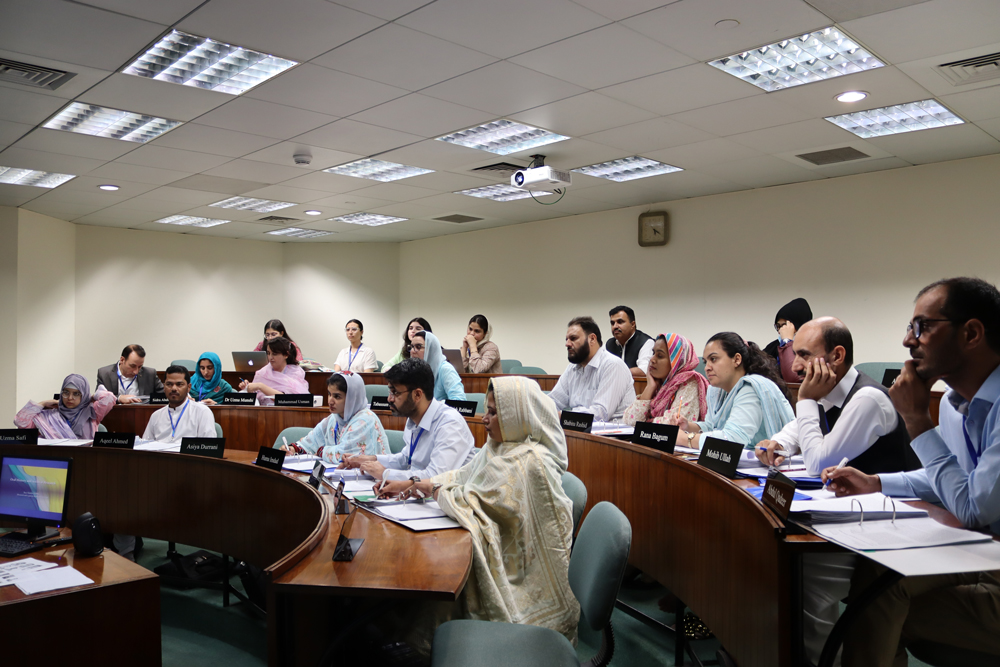 The primary objective of this workshop was to empower and elevate the research capabilities of 20 early-career scholars and untenured full-time faculty members, hailing from Higher Education Institutes that face resource constraints and are situated in regions distanced from the bustling metropolitan and provincial centres of Pakistan. This targeted effort aimed to bridge the academic gap by nurturing talent where it is most needed.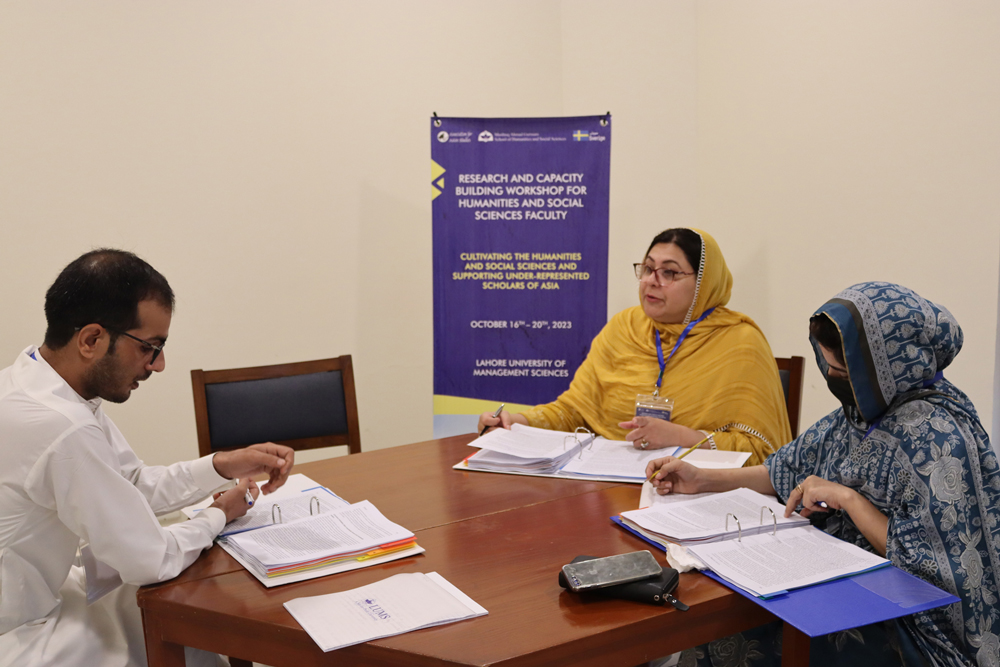 Under the guidance of an illustrious lineup of faculty members, including Dr. Furrukh Khan and Dr. Shabbir Ahsen, participants were exposed to a diverse range of academic perspectives and expertise. Throughout the week, distinguished mentors, namely Dr. Hadia Majid, Dr. Ilyas Chattha, Dr. Waqar Zaidi, Dr. Saba Pirzadeh, Dr. Rasul Bakhsh Rais, Dr. Salman Rafi, Dr. Yunas Samad, Dr. Asma Faiz, Dr. Abid Burki, Dr. Amen Jaffer, Dr. Manan Asif, Dr. Kamran Asdar, and Dr. Krisna Uk, held insightful sessions covering a wide spectrum of topics in the humanities and social sciences.
With a rich tapestry of experiences and knowledge, these esteemed faculty members engaged participants in intensive hands-on training sessions, collaborative research projects, and mentorship opportunities. The workshop not only expanded the participants' research horizons, but also fostered meaningful connections. ,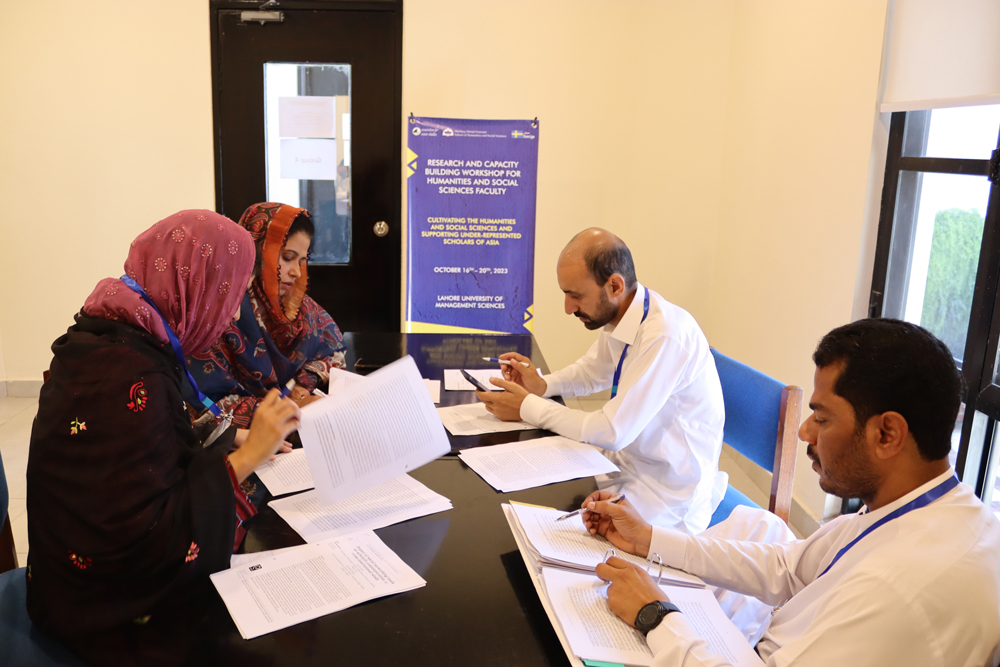 As the workshop unfolded within the vibrant and intellectually stimulating atmosphere of LUMS, the crisp autumn air seemed to mirror the fresh perspectives and new pathways for academic growth and collaboration that were illuminated. The impact of the event extended far beyond its concluding date, leaving an indelible mark on the academic landscape of Pakistan and Asia as a whole.