Syed Ahsan Ali and Syed Maratib Ali School of Education (SOE) hosts the 1st Practicum Showcase Conference
More than 350 students, alumni, academic professionals, heads of eminent universities, schools, NGOs and education experts gathered on April 28, 2022, at the Syed Ahsan Ali and Syed Maratib Ali School of Education (SOE) for the 1st Practicum Showcase Conference. The MPhil Education Leadership and Management (ELM) batch of 2020, 2021 and 2022 presented their capstone research projects which was the culmination of two years of learning and hard work at SOE. The projects were displayed through exciting gallery walk presentations and engaging panel discussions. Spearheaded by the Office for Partnerships in collaboration with students and other SOE departments, the Conference was a huge success. 
SOE's partner organisations including PMIU, Beaconhouse School System, The City School, Lahore Grammar School, Oasis School of Autism, Deaf Reach, SABAQ, Kawish, Al-Beruni International School, Door of Awareness, Akhuwat, SICAS/Salamat Schools, Maktab,  Bunyad, Damen, The Trust School, TEVTA, The Citizens Foundation, Crescent Schools, Teach For Pakistan, Idara-e-Taleem-o-Aagahi, Allied Schools, Sanjan Nagar, Jadeed Dastgir Ideal High School, Ala-ud-Din Academy, SED, and Agha Khan University were among those who attended.
Other eminent organisations including Alif, Cedar School System, LACAS, Learning Alliance, Out-Class, Leo's Workshop, Kinnaird College for Women, The Learning Hub, Lahore College for Women, Noon Academy, Forman Christian College, and SOAR STEM Schools also fully participated in the event. 
Dr. Arshad Ahmad, Vice Chancellor LUMS, while welcoming the participants said, "This is the ultimate expression of thinking, what we refer to as experiential learning, it will stay with you for a very long time". In his keynote speech, he talked about the importance of "modelling leadership in a system that is rife with poor practices." It is with this very intent, that SOE students go out into the real world and confront educational challenges with support provided by experienced veterans. Working in tandem with partner organisations and using the knowledge they have acquired over the two years in the MPhil programme, they exhibited remarkable results and recommendations, which were summarised in the showcase.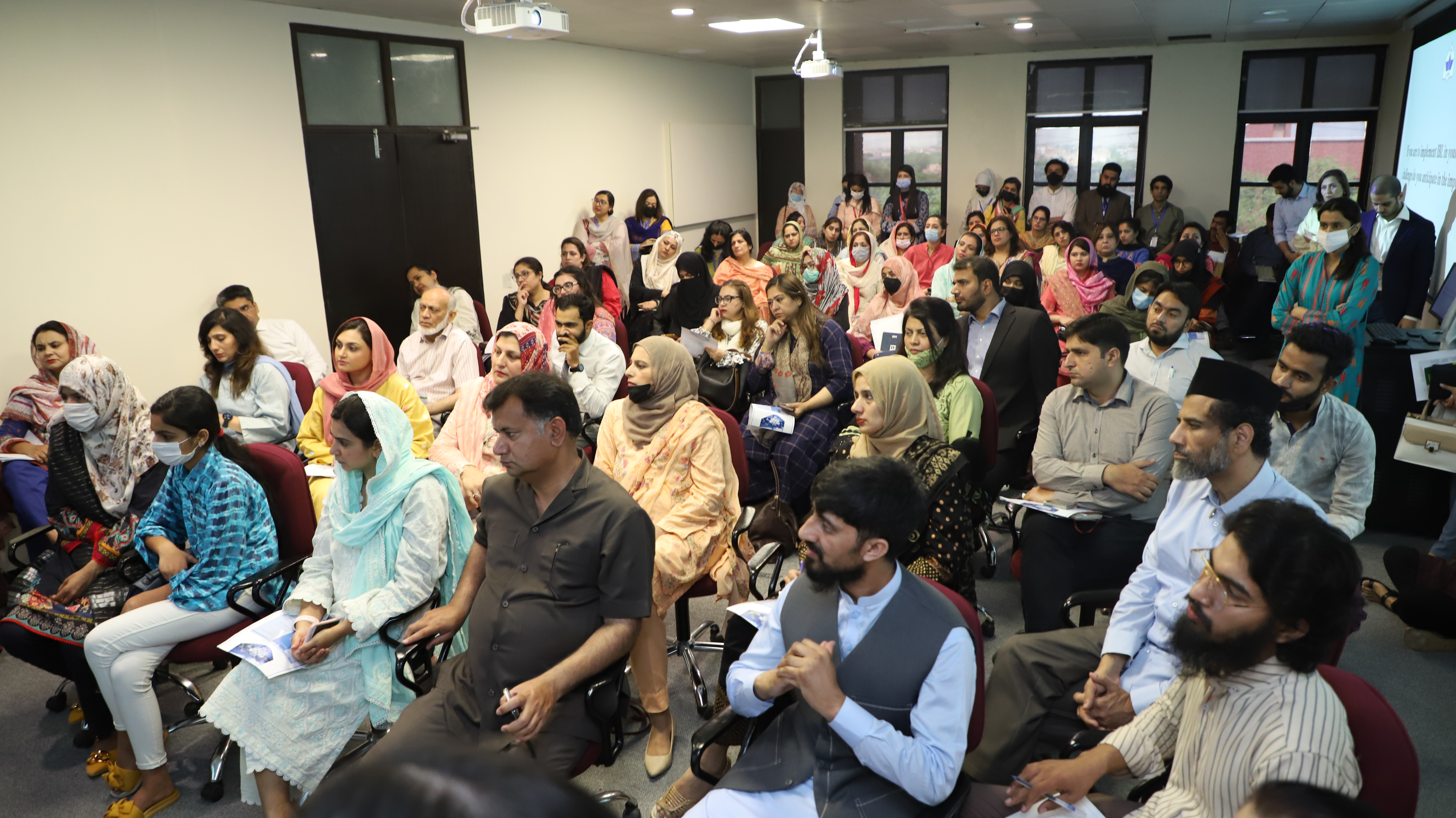 Speaking at the occasion, Syed Babar Ali, Founding Pro Chancellor LUMS said: "If you look at countries, one basic investment that they have made is in Education. We in the subcontinent have been under foreign rule for 200 years. So, we need to catch up".
The Conference featured over 20 experts from partner organisations and faculty addressing the practicum topics on teaching pedagogy, inclusive education, leadership, educational technology, community development and vocational education. The MPhil ELM students shared their wonderful work and findings and engaged the participants in dialogue, debate, and the sharing of ideas. 
While the simultaneous panel discussion sessions were packed, other participants enjoyed the gallery walk that exhibited the startups and student projects. Participants interacted with the students and learnt about their research work based on real and critical organisational concerns, giving an insight into Pakistan's current education landscape and the impact that they are creating.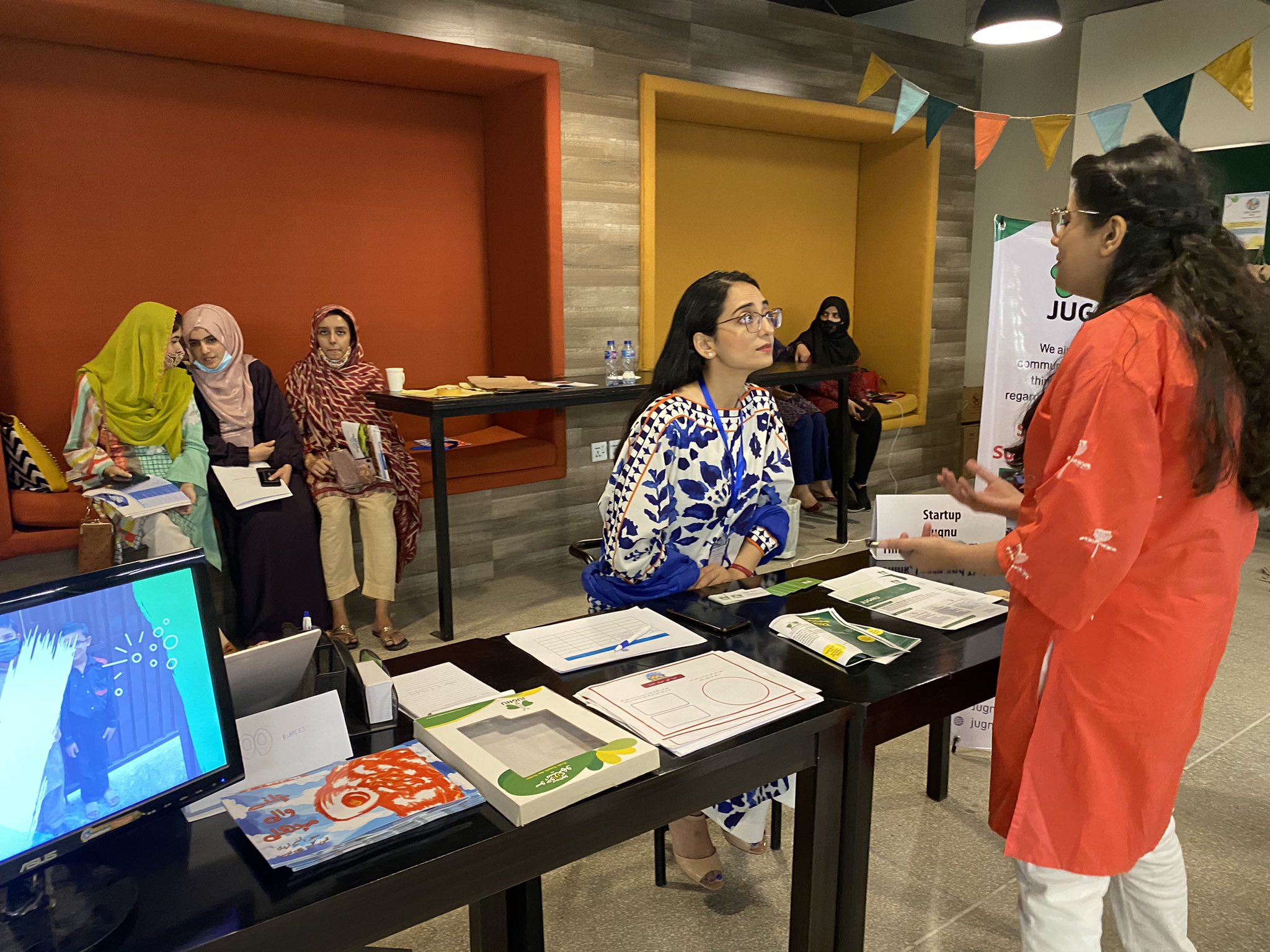 Startups like Parwaz-e-Umeed, Jugnu, Musicate, Tabeer Academy and 1 Earth Toys displayed the necessity of creative interventions to boost learning and enhance capacity building.
Baela Raza Jamil, CEO of Idara-e-Taleem-o-Aagahi, while sharing her views said: "It is wonderful to see the passion of students here and passion only becomes meaningful when there is learning. The decision-makers in Pakistan need to understand that this one investment that they keep on dodging for the past 75 years in education is a fundamental building block of any nation's progress. I really hope that this kind of energy that I see here is replicated in other places as well."
The Conference concluded with inspiring remarks by Dr. Faisal Bari, Dean SOE, who encouraged and invited all individuals involved in the education sector to implement interventions, independently or in partnership with SOE, and to participate in the nascent stages of change sweeping through the nation's education system.