Taking Pakistani Accessories to a Global Market: The Story of Warp
All recognised fashion designers have a background in design. However, some people have a natural flair for design and fashion. LUMS alumna, Hirra Babar is one such person who is quickly making a mark on global platforms with her unique accessories brand, Warp. The brand features a signature line of Hexella handbags, shaped in an elegant geometric structure. These bags have been showcased at a number of international trade fairs and fashion weeks over the years.
Taking Pakistani brands to international markets, Hirra's brand participated in Mipel (a prestigious leather handbag and accessories event) in Milan in 2018 and was recently selected by the National Chamber of Italian Fashion to display her pieces in the emerging brands category. Warp also participated in Tranoï (a leading trade show) for three seasons of Paris Fashion Week in both 2019 and 2020.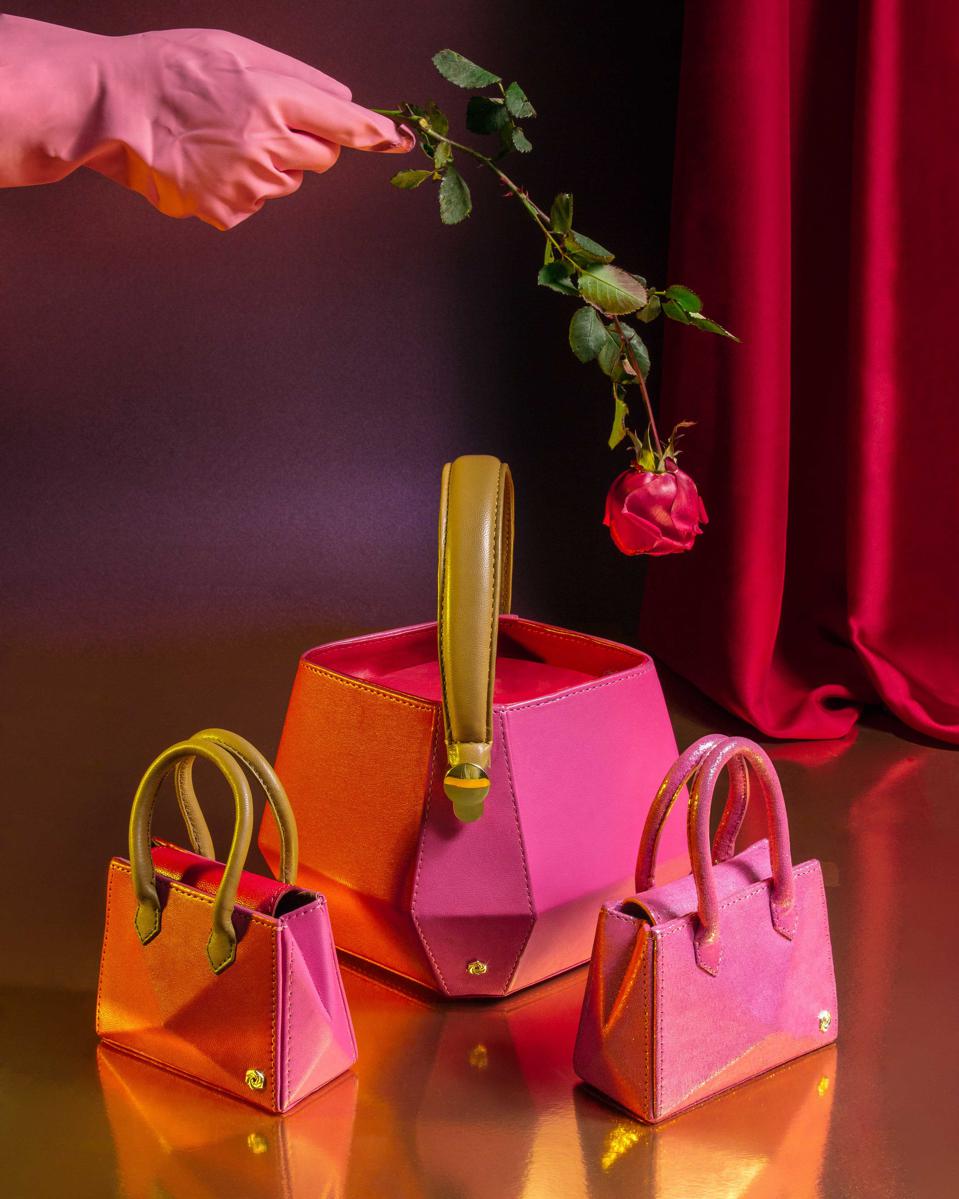 With a Bachelor's degree in Economics and Social Sciences from LUMS, Hirra went on to do her MBA from LUMS in 2014. Midway through her MBA, she realised that a corporate job wasn't her cup of tea. "I always wanted to start a business of my own and wanted to work in the design industry. With the onset of the fashion retail boom, the industry seemed promising to enter. However, I wanted to differentiate from the already existing businesses out there."
After completing her MBA, Hirra joined one of the biggest fashion retail brands of the country to learn the tricks of the trade. Taking a leap to explore something independently alongside her job, Hirra started working on her start-up. "While the job experience did provide for a lot of insight on how to get things going, I left after only 4 months."
Hirra recalls that the transition from a secure salaried job to a full-time entrepreneurial setup was not easy. "I remember having butterflies; leaving a secure position and moving towards complete uncertainty is not easy. Fortunately, I have had immense support always from my family and friends who have encouraged and believed in me. It is also important to surround yourself with people who share the same struggle as yours - sharing ideas, challenges and everyday battles and wins with fellow entrepreneurs is always comforting and encouraging." 
Working in the industry, she realised that there was a gap in the accessory market and with an abundant local supply of raw material like leather, it seemed like a very attractive opportunity to explore. For Hirra, right from the beginning, the objective was to make a handbags and accessory brand that can be produced locally and sold globally. She launched her start-up, Warp, in 2016 to fulfil her dream of creating a line of bags for the modern woman, which would be a perfect blend of good design and functionality.
Establishing her start-up was a great learning experience and Hirra has many useful experiences to share with young creatives who are just starting out, in fashion and beyond. "Everything might seem like noise initially, but in the long-run it starts making sense. Learn to be a keen observer and look for inspiration outside your work environment, especially in the everyday mundane things. That's where you always find magic." 
She adds, "Soft-skills are important to get the job done. Work as hard in mastering them as your other technical skills. Most of the time you will be managing people, their expectations and how to get work done from them."
Hirra believes that her time at LUMS, inside and beyond the classrooms, shaped her as a creator and entrepreneur. "I was much more active both in-classroom and beyond during MBA than during my undergrad at LUMS. The interaction with a very diverse student body really helped in widening my perspective on life and understanding different viewpoints. Working under immense pressure during my MBA also prepared me well to manage stressful situations one might come across during the entrepreneurial journey."
For Hirra, it is very important to have a 100% Made in Pakistan label. "During the initial stages of working on the idea I travelled to places like Italy, Spain, France and Turkey for R&D. These are the hubs of high-fashion, especially leather goods manufacturing. I saw that the models of manufacturing were pretty much the same everywhere. The small family-owned workshops were producing for luxury brands, with the same hand-crafting techniques and tools. The only edge they had was their attitude towards the quality and finesse of the product which came from immense attention to detail. I realised this is something we can replicate in Pakistan and build a home-grown brand which we all can be proud of. I have always believed any business is good business when it is built on creating shared value. With keeping production within Pakistan, I believe we are also giving to our craftsmen community a chance to up-skill and get competitive at the global level." 
Hirra works very hard to ensure quality and perfection in her products. Sharing the challenges she faced while implementing high standards of quality, she said, "Attitude towards work and understanding the concept of quality is definitely the biggest challenge we face. We as a nation have a very laissez-faire attitude towards work. We had to work really hard with the craftsmen-community to install the idea of finesse and attention to detail and that cutting corners and finding short-cuts will not get us anywhere." Learning from an incident when an international order was not accepted because of the standards of quality not being met, Hirra was extremely motivated to perfect Warp's quality, down to the last detail.
She has trained and educated her craftsmen in making products which not only matched, but surpassed international standards. To achieve this aim, Hirra mobilised local resources and talent, which was also a core aim of her start-up: locally made but sold globally. This, according to Hirra was a challenge as no one had demanded better quality from the craftsmen before and therefore they didn't know how to improve their craft.
Now that she's accomplished finesse in her products, Hirra sees the company moving in the right direction. "Setting the base right was very important for us. Our focus for the coming years is to develop and expand on the business side of things. Targeting the international market and finding in-roads in the international fashion community to further strengthen a home-grown brand will be our focus."
Hirra will also be taking Warp to Paris Fashion Week in September this year. She also has plans to hold exhibitions in the Middle East, which interestingly enough, is where a majority of her clients are based.