The Transformational 'Ambassadors for Change' Programme at LUMS
'Quality Education for All' is one of the SDGs closest to the LUMS Centre for Business and Society's heart and vision. The Centre actively works towards creating opportunities that not only offer educational empowerment to society but also give a platform to the LUMS students to give back to the community through their dedication to the cause.
With the aim to create and inspire sustainable change, the Centre for Business and Society (CBS), LUMS, in partnership with The Citizens Foundation (TCF), recently conducted the 4th cycle of its flagship 'Ambassadors for Change Programme'. The orientation for the educational programme was held on January 15, 2023, at the Suleman Dawood School of Business (SDSB). The transformational three-month-long, programme is being attended by 76 TCF students, supported by a cohort of 27 volunteers, selected by CBS from the LUMS student body, who are participating as teachers and coordinators.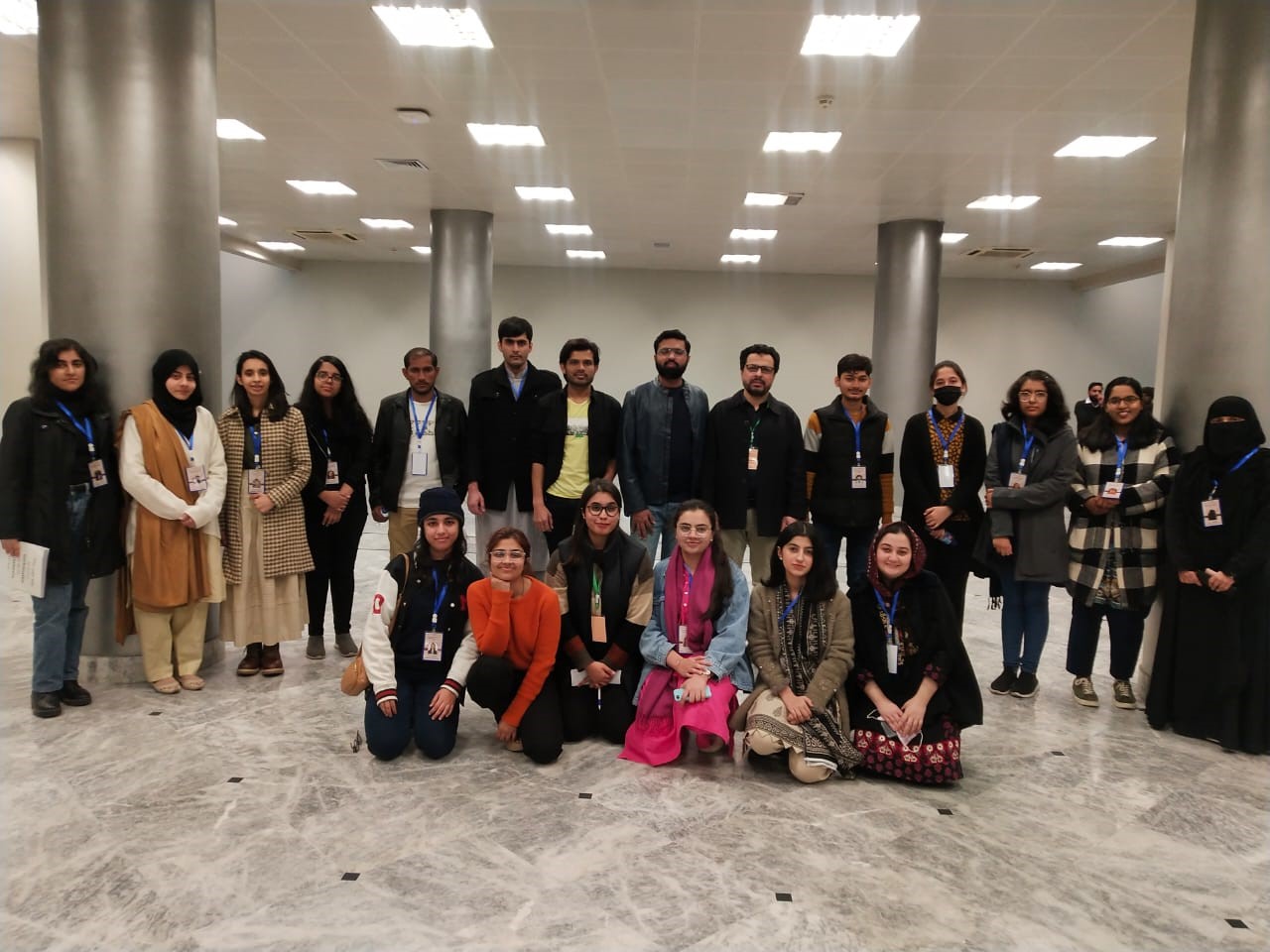 Speaking about the Programme, Dr. Misbah Tanveer Choudhry, Assistant Professor SDSB and Director, CBS said that it is a first-of-its-kind volunteer-led initiative at SDSB. "It is designed to prepare underprivileged students for university applications and encourage students at LUMS to become more socially aware; cultivating within them mindfulness to become responsible citizens and leaders of tomorrow. The programme is structured on the principles of reciprocal learning, advancing agency through educational empowerment and bridging educational and knowledge-based gaps."
CBS launched this programme in partnership with The Citizens Foundation (TCF), which is one of the country's leading NGOs in the field of formal education. TCF has a wide nationwide network of Urdu-medium schools which go up to Matriculation level (grade 10) with over 250,000 enrolled students. While more than 3000 students complete their Matriculation from TCF schools every year, it was found that once these students become alumni, they need additional assistance and guidance with applications for tertiary level education as their test-taking skills, English language proficiency and concepts of Mathematics are not at a competitively comparable level as that of students belonging to private, English-medium schools.
CBS has completed three cycles of its Ambassadors for Change programme from 2019 to 2022, while the fourth cycle for 2023 is currently underway. The programme allows student volunteers from across the university to run classes for, mentor and manage programme logistics of this integrative pre-University programme for less-privileged students – all of whom are likely to be the first to enrol in a university in their households. Student volunteers from across disciplines and schools – from undergraduate to MBA and MS and PhD students have helped develop and deliver the programme to several cohorts of pre-university alumni from schools run by TCF. So far, the programme has benefited more than 315 TCF students by recruiting 84 LUMS students as volunteers.
Speaking about the impact of the initiative, Dr. Choudhry said, "It's multifaceted; all cycles of the programme have consisted of a gender-diverse cohort of TCF alumni who directly benefited from the classes taught by the country's brightest young minds. Reducing knowledge gaps increases the chances of securing admission in higher education for the TCF students, which CBS anticipates and hopes will create a long-term impact on their socio-economic opportunities, particularly by enabling social mobility and creating pathways of exit from intergenerational poverty traps."
The programme, which spans three months, takes place every weekend, with English and Mathematics classes, on Saturdays and Sundays, respectively. By hosting the classes on SDSB's premises, the volunteers give TCF alumni first-hand experience of the vibrant campus environment and state-of-the-art facilities offered at the business school – something they would not experience otherwise. "This immersive and inclusive experience motivates TCF students to aim for admission to universities akin to LUMS. This drive creates a ripple effect, as it was seen through the first three cycles that TCF alumni often share their experiences with their peers, which indirectly prompts these individuals to consider prospects for their own higher education," shared Dr. Choudhry.
The model of the programme encourages one-on-one sessions among students and their designated volunteers. Volunteers hold regular counselling hours for their designated students which means that over the course of the programme cycle, they develop a strong relationship built on trust and kinship, creating an invaluable support system for the students. TCF students regularly seek guidance beyond the academic realm from LUMS volunteers, who not only help them improve their English and Mathematics skills, but also support them in navigating challenges in their personal lives as well.
The programme is structured on a two-way, reciprocal learning method, wherein both beneficiaries (the LUMS students and the TCF Alumni) take away key learnings. The most essential of it is the recognition of their agency and capability to be what the name of the programme truly represents, 'Ambassadors for Change', in their own lives and society. "The TCF students are re-writing their futures through their hard work, and these beautiful stories are both humbling and inspiring for our LUMS students," observed Dr. Choudhry.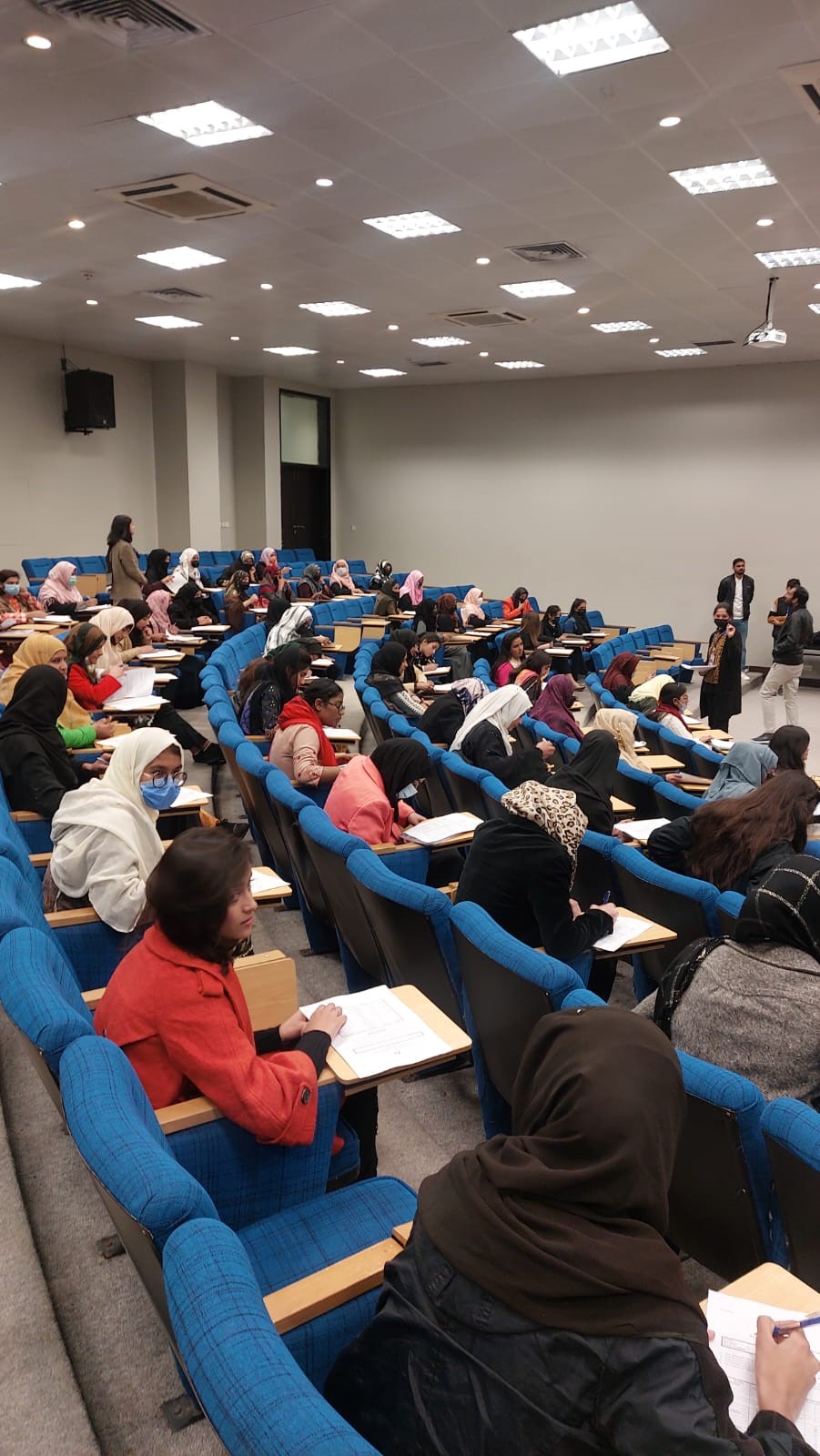 Passionate students from all programmes and all five schools sign up in one of the three roles: English Teacher, Mathematics Teacher, and Programme Coordinator. Each cycle has featured representation from all the schools and both undergraduate and graduate programmes at LUMS. The programme has now expanded its student engagement partnerships with LUMS student societies conducting sessions and workshops. The third cycle (2022) featured a workshop session by LUMS Consultancy Group (LCG). The success of that led to LCG developing a separate department to conduct social impact workshops curated especially for this programme. "The essence of the programme lies in its volunteer nature and providing an opportunity for the LUMS students to practically carry out their desire to work for the community. From being a source of knowledge and data to a programme giving exposure to university students to an activity that changes lives–the programme has proven student volunteering to be a tour-de-force for impactful social science. The focus has remained on identifying, inducting, and supporting volunteers into the programme, remaining responsive to the needs of the partners and stakeholders, and capturing learnings as we go. Remarkably, the feedback from the volunteers themselves has been a key source of learning and innovation," said Dr. Choudhry.
Sharing the programme's future direction, Dr. Choudhry said, "Sustainable scaling of its work and activities is one of CBS' key academic goals. The centre feels very passionately about scaling this programme and is currently planning to expand this beyond TCF, and initiate partnerships with educational NGOs and low-cost private schools across Pakistan."