University Leadership Meets Friends of LUMS in Karachi
LUMS leadership including Shahid Hussain, Rector; Osman Khalid Waheed, Management Committee Member; Dr. Arshad Ahmad, Vice Chancellor; Dr. Alnoor Bhimani, Honorary Dean, Suleman Dawood School of Business, and Nuzhat Kamran, Director Advancement visited Karachi on April 22, 2022.  
The LUMS delegation visited Bank Al Habib's leadership team, who shared their insight regarding ways to improve the quality of education in Pakistan and discussed areas of mutual collaboration. The delegation also visited the Atlas Group and met with their senior management who ensured their support for LUMS and its endeavours and talked about avenues of potential partnership.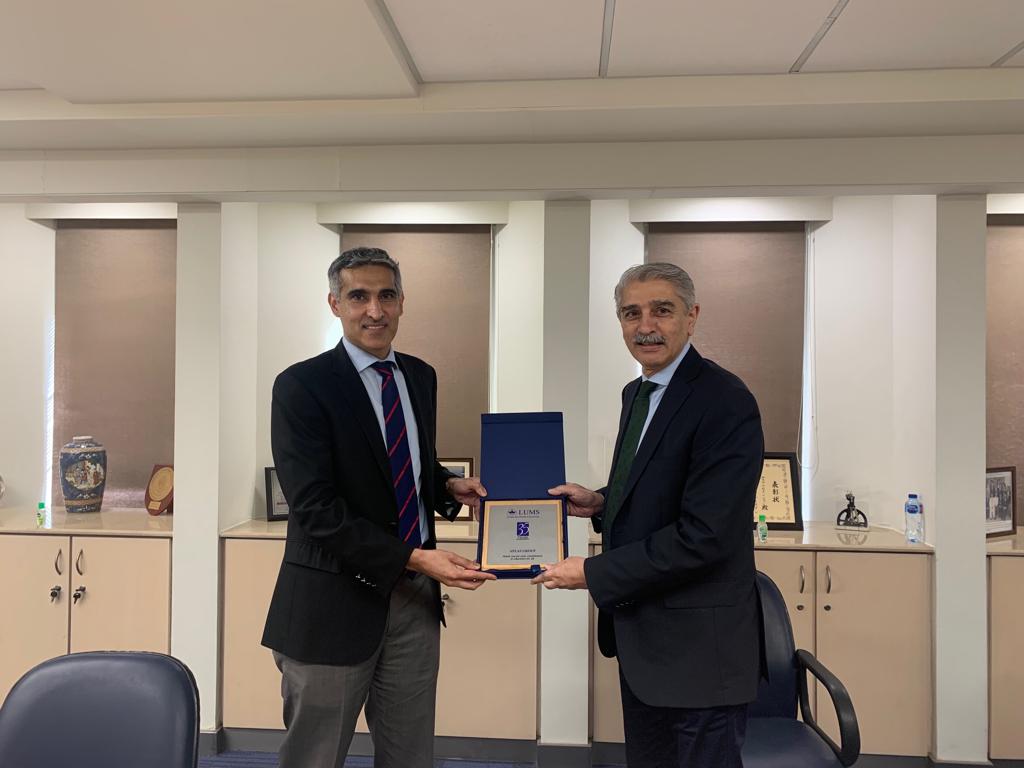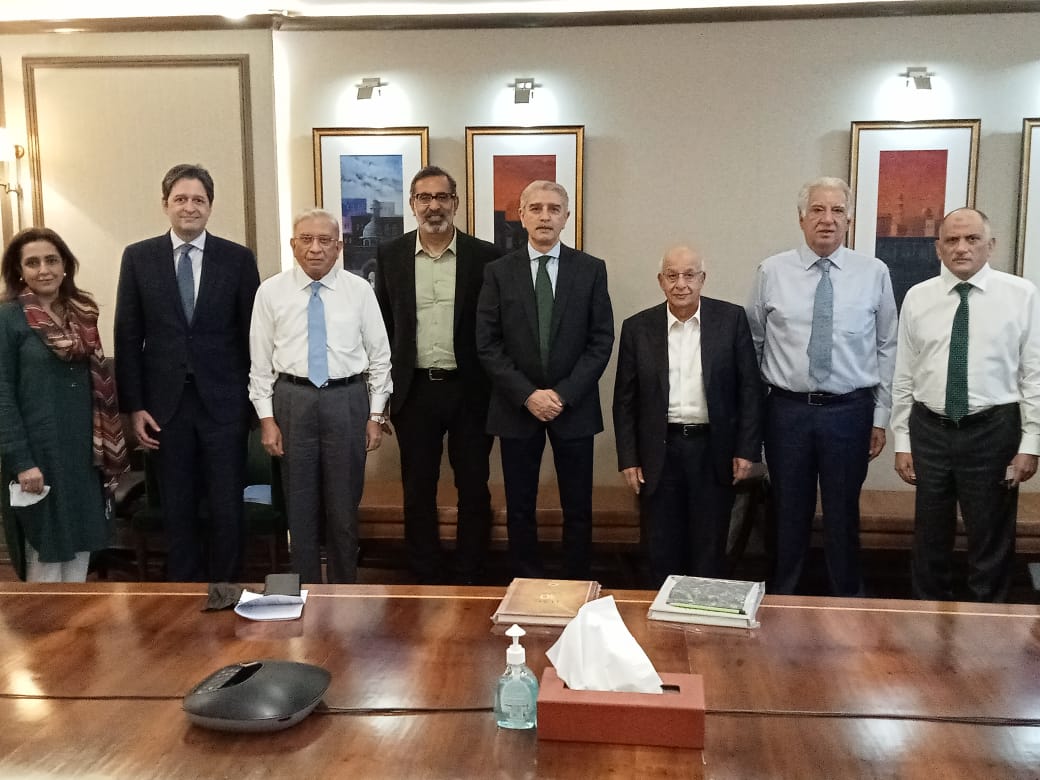 An iftar was also held, attended by donors, alumni, and leaders from the Karachi business community. The guests were given an overview of the initiatives undertaken by LUMS. A strategy session was conducted to get industry input for the future needs of various sectors which will inform the University's policy in the coming years.  
Ms. Kamran addressed the gathering and highlighted the University's 'no-borders' education agenda and cross disciplinary research. She also spoke about LUMS' commitment to accessible education for bright and talented students, regardless of their financial means. 
Dr. Ahmad stressed on the importance of constructive dialogue between industry and academia to remove gaps in human capital development and applied research. "We are here not only to thank you but to learn from you about the new business models, and the strategic way in which we should move forward given the changes taking place both locally as well as on a regional level," he commented.
Adding to the importance of industry and academic collaborations, Dr. Shamshad Akhtar, Chairperson and Independent Director, Pakistan Stock Exchange commented, "Sustainable development holds tremendous interest to me. I have been working passionately on the issues of climate change and have developed a task force to look into the issues of Economic, Socio and Governance (ESG) and how to raise awareness in the corporate sector and financial systems to mainstream it within businesses. LUMS can play a key role here."
Abbass Akberali, Chairman, Amreli Steels praised LUMS on the quality of its graduates. "LUMS is doing a wonderful job. The exposure of our students studying at colleges and Universities is very little with regards to the industry expectations. This results in students lacking the skills required by the industry." 
Mr. Hussain and Mr. Waheed expressed their gratitude to the alumni and donors for supporting LUMS in achieving its mission of providing world-class education to the youth of the country over the last 35 years. Mr. Hussain added, "Individuals from Karachi companies have made tremendous contributions to this institution. In 35 years, we reached a milestone in the number of students and programmes offered. We have had the good fortune of receiving valuable advice from major education centres across the world and that has been possible due to the values, merit system, diversity, inclusion and financial support structure that is showcased here at LUMS."
The event concluded with guests networking over iftar and dinner.