USAID Delegation and LUMS Leadership Discuss Areas for Effective Partnerships
LUMS recently hosted a delegation from the United States Agency for International Development (USAID) to explore areas of collaboration, with a focus on climate action and capacity building. The meeting brought together LUMS' leadership and members of the USAID delegation including Counselor, Mr. Clinton D. White, Deputy Mission Director, Mr. Michael Rossman and US Consul General William K. Makaneole.
Pro Chancellor, Abdul Razak Dawood; Rector, Shahid Hussain; Vice Chancellor, Dr. Arshad Ahmad, and Vice Provost, Dr. Tariq Jadoon welcomed the delegation. The conversation encompassed a range of topics that were of relevance to both parties; a common thread in the discussion was the evident move towards collaborative efforts in developing sustainable practices, fighting climate change, and supporting Pakistan's socio-economic advancement.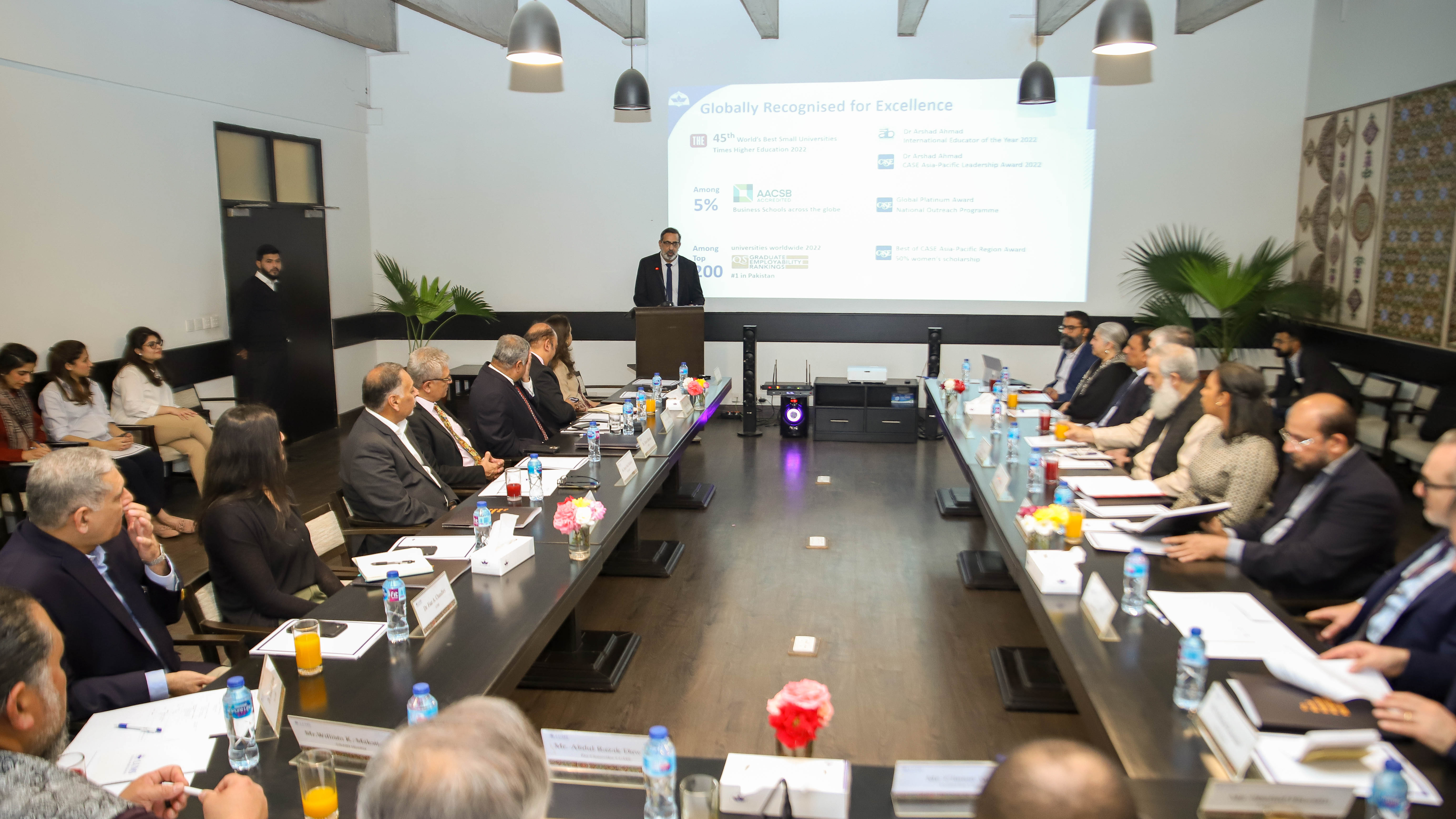 Ms. Nuzhat Karman apprised the delegation about strategic developments at LUMS, the recent awards won on the global front for excellence, and the flagship National Outreach Programme. Dr. Ahmad highlighted the recent innovations at LUMS and traced back USAID and LUMS' three-decade old relationship. "USAID took a great chance with us when we were a small University. They supported us with the construction of the Academic Block and running the initial operations of the university. The USAID funded Assessment and Strengthening Programme (ASP) - a 5-year long project launched in 2010 by LUMS culminated in the creation of the Centre for Governance and Public Management here." He also mentioned that the organisation has funded several merit and needs based scholarships, and contributed to many studies, research efforts and consultancy projects related to the electrification of transport in Pakistan with the LUMS Energy Institute.
"LUMS was the first university in Pakistan that pushed for a four-year undergraduate degree that later became the norm in the country. So, is our 5-year BA-LL.B degree, another pioneering effort designed as a transformative experience with transdisciplinary learning in the first 2 years of the programme, leading to comprehensive legal education and experiential learning in the final 3-years. We are a country that is looking for change and development and we look forward to meaningful collaborations with USAID," said Mr. Hussain.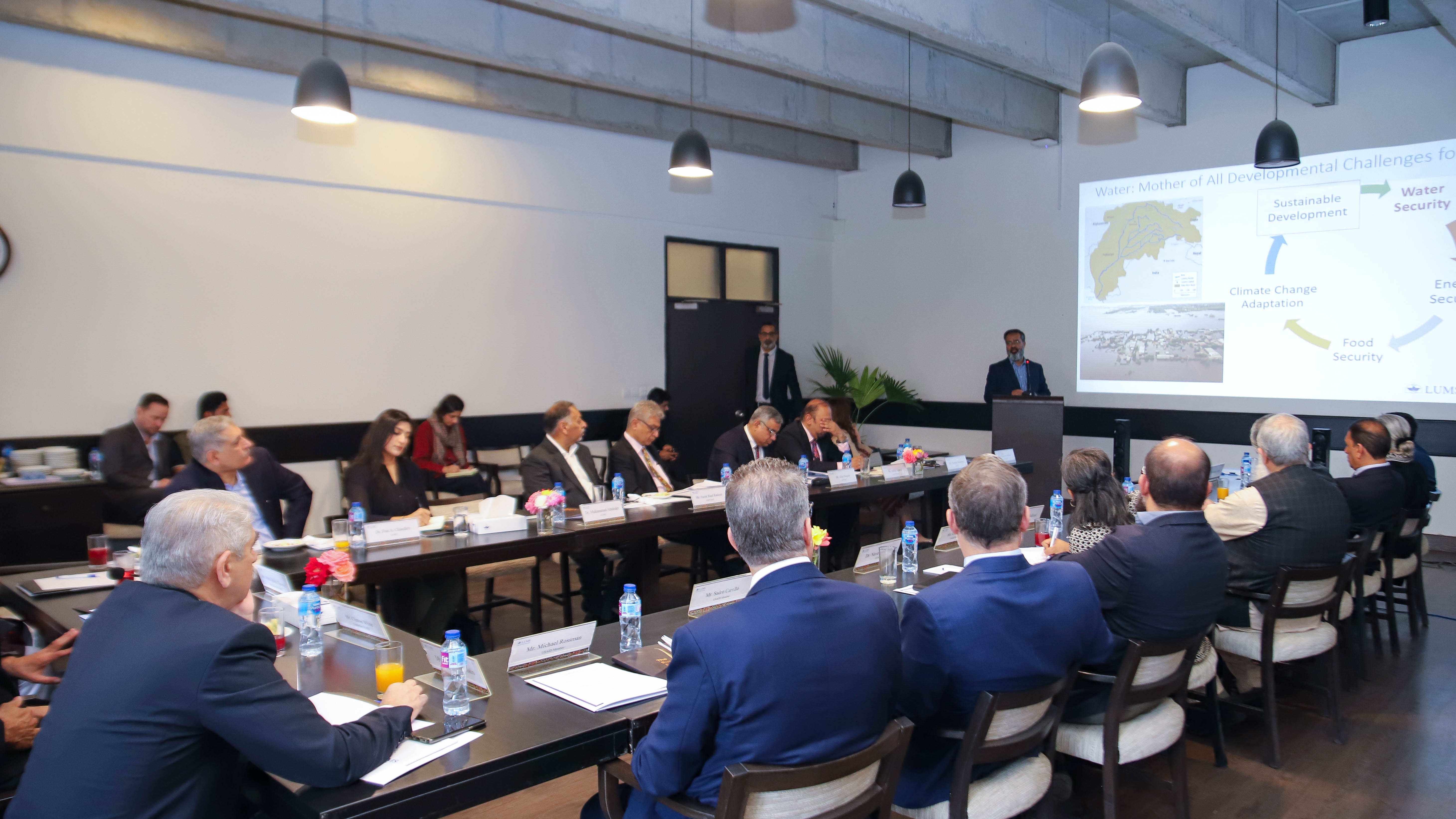 Dr. Naveed Arshad, Associate Professor, Syed Babar Ali School of Science and Engineering (SBASSE), Director, National Centre in Big Data and Cloud Computing, and founder of the Energy Informatics Group and Co-Director of LUMS Energy Institute, introduced the impactful work being done at the LUMS Energy Institute, especially in terms of the Electric Vehicle Policy. Dr. Abubakr Muhammad, Associate Professor, SBASSE and Director, Centre for Water Informatics and Technology (WIT) took the audience on a journey of the Indus Basin, its significance and how WIT is working in sync with Sustainable Development Goals. Following him, Dr. Momin Ayub Uppal, Associate Professor, SBASSE, talked about striving to infuse sustainability in Pakistan's cities, using technological innovations and data driven policy making.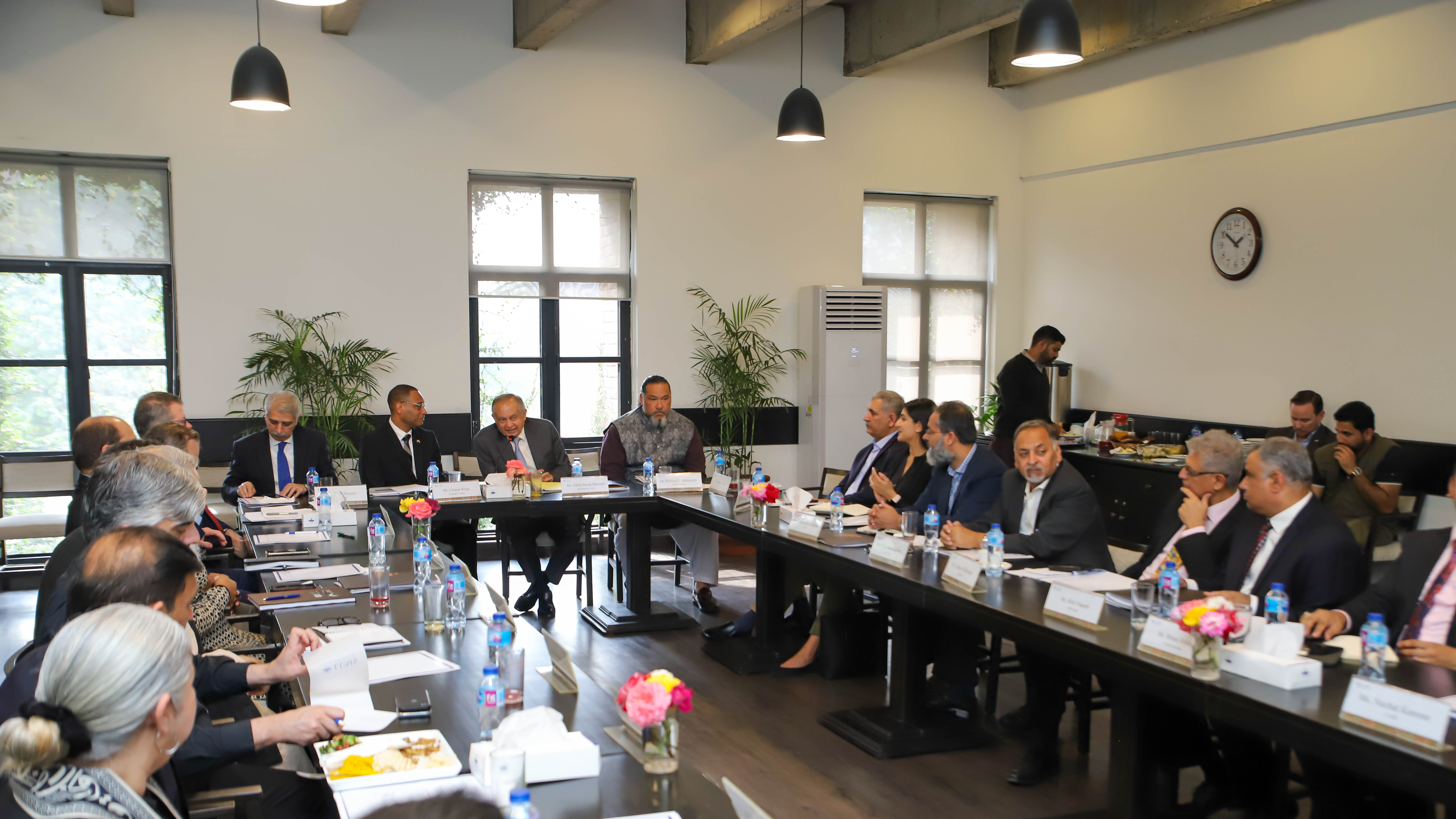 Later on, USAID representatives shared information on rural support programmes in Pakistan and its project portfolios supported by ASP. Members reinforced the need for continued dialogue and exploration of possibilities of bridging the higher education institutions in the US with LUMS for student and faculty exchange programmes.
Following the presentations Mr. White said, "The USAID and LUMS partnership will provide incredible opportunities for students, faculty, and researchers to contribute to Pakistan's development. LUMS has the capacity and USAID is here to change perspective to manage progress and bring together the governments of both countries."
Mr. White reiterated, "We can learn from each other as we continue to hold dialogue, further strategize and build meaningful partnerships in the future." This collaboration between LUMS and USAID marks the beginning of a new chapter in their partnership and will provide incredible opportunities for students, faculty, and researchers to contribute to Pakistan's development.