A Waiter, a Helping Hand and a Dream of a Better Tomorrow
The income and education inequality gap in Pakistan can seem insurmountable at times for those at the bottom end of the spectrum. But Ansar Ali, a waiter at Zakir Restaurant at LUMS, has proven that anything is possible with just a little help from those around you.
As he waited tables, Ansar could only dream of getting the kind of education the students he would be serving were able to. Hailing from Punjab's Nankana Sahib, he was forced to quit school in the ninth grade to support his family when his father suddenly passed away. "I loved attending school as a kid. I remember being one of the brightest students in my class," he recalled. Despite being a victim of circumstance, Ansar always had a smile on his face and was one of the most liked waiters on campus. "I always knew that even though I might have the odds stacked against me but I was still surrounded by students who I could interact with and learn from," Ansar said of his time at LUMS.
Salaar Khan, who served as the president of the LUMS student council from 2014-15 and is the individual who shared Ansar's story on Twitter, wrote that: "You could never tell from his smile the sorrow it masked." In a thread that has since been liked and retweeted thousands of times already, Salaar wrote: "To have been so fond of school, but compelled by circumstance to turn away is one thing. But to abandon school to work in a university - amidst all these students, frothing with ideas and things that they had just learned - much as he once did, seemed a special kind of cruelty." Salaar, who is currently working as a lawyer, shared that the students came together to raise the amount needed to get Ansar back in school, adding that, "When we finally broke the news to Ansar, he thought it was too good to be true."
The LUMS graduate added that it "soon became clear that it was not only paying his tuition fees but also covering the amount he would send home." The pair even went to Nankana Sahib to convince his mother to let him quit his job and rejoin school, Salaar wrote in the thread on Twitter.

"His mother was clearly proud of what a good student he had been. Hanging on his wall was a plaque he had received over a decade ago when he came 1st in the fifth grade," Salaar said. The family finally agreed on sending him back into a classroom but only if they would still receive the monthly amount he made as a waiter.
"Covering both things would cost around PKR 30,000 a month and the cumulative amount would soar to two million rupees by the time he completed his university degree. It seemed an impossible task, but we decided we would figure it out as we went along," Salaar explained.
The LUMS student body moved to not only set up a GoFundMe account for Ansar but also put up donation boxes on campus to raise funds. Ansar, who had to do his intermediate privately, kept a note on his room's wall for motivation for the examination. It read: "I will score 800+".The hard work paid off as he bagged over 800 marks in the examination, landing an A grade. Having completed his high school, it was time to enroll in a university. He had an affinity for numbers and decided to pursue accounts in his bachelors and got a partial scholarship at Islamabad's SZABIST. Ansar is set to complete his bachelors in Accounting and Finance in two months.
When asked what message he would like to send to those who have huge dreams but come from humble beginnings, he said, "It is important to remember that you must never give up and always remain focused."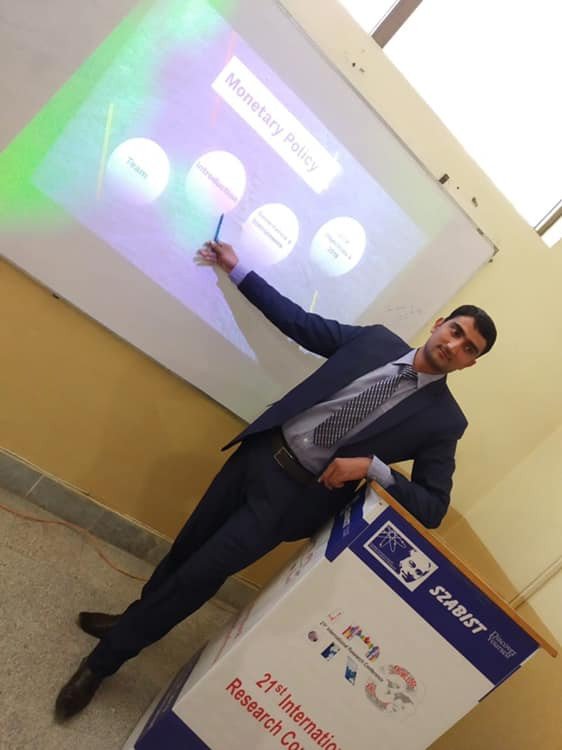 Originally published by the Express Tribune.