Wateen Telecom Signs MoU to Support Scholars at LUMS
Wateen Telecom has extended its support to LUMS by signing an agreement to fund the education of deserving, talented scholars at the University. As part of this agreement, Wateen will be providing financial assistance to 8 graduate students, 12 undergraduate students, and 6 female scholars enrolled at the Suleman Dawood School of Business. A ceremony was held on November 15 to mark the occasion.
Representing Wateen Telecom were Mr. Adil Rashid, CEO, and Mr. Ghulam Mustafa, CFO (MBA '17). They were welcomed by members of the University's senior leadership, including Syed Babar Ali, Founding Pro Chancellor; Mr. Abdul Razak Dawood, Pro Chancellor; Mr. Osman Khalid Waheed, Member, Board of Trustees; Dr. Arshad Ahmad, Vice Chancellor and Ms. Nuzhat Kamran, Director, Office of Advancement.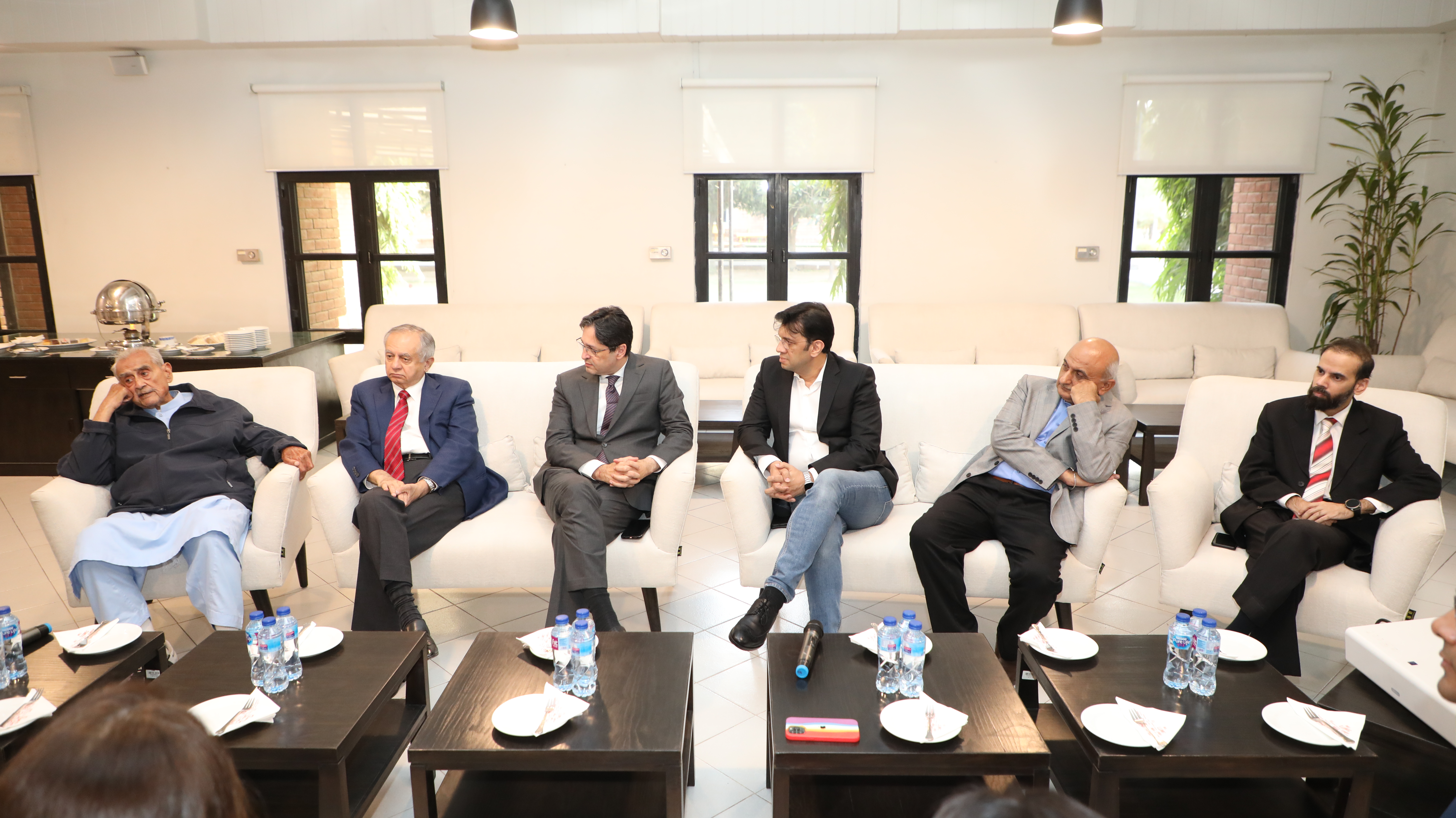 On behalf of the University, Ms. Kamran extended thanks to Wateen Telecom for their generosity. She also appreciated alums, Ms. Sahar Atif (EMBA '17) and Mr. Ahsan Sheikh (MBA '98) for their efforts and support. 
While sharing an overview of the company, Mr. Rashid talked about Wateen Telecom's commitment to strengthening their partnership with LUMS. "I believe that there must be a strong relationship between academia and industry. We are very positive and hopeful that this becomes a continued engagement with LUMS – in terms of internships and hiring programmes," he said.
Syed Babar Ali expressed his appreciation for Wateen Telecom and talked about the importance of supporting the education of Pakistan's youth. "There is no shortage of talent in this country. All you have to do is give them good education. The best investment you can make is to enable people to stand on their feet. You have done a very noble thing by supporting students, and we are grateful for this generosity," he said.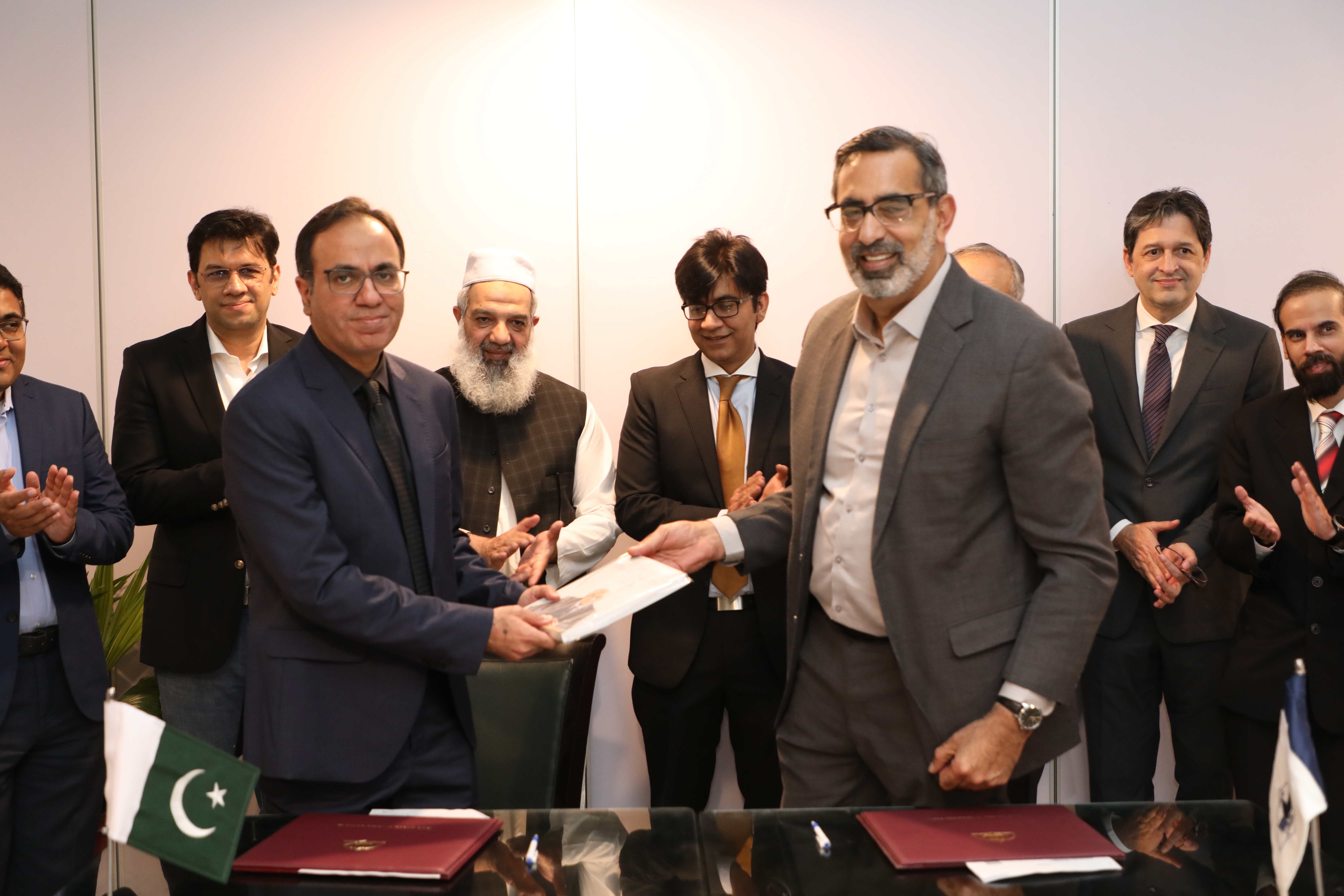 Dr. Ahmad spoke about the opportunities for continued collaboration and shared an overview of some of the projects underway at LUMS. "Intersections will be fruitful for your company and our faculty. We are intentionally trying to build bridges with the private sector in niche areas, and this will be promising for both of us," he said.  
The ceremony ended with a networking session where future avenues of collaboration were discussed.