World Inclusion Day: Building an Inclusive Campus at LUMS
The Office of Human Resources in collaboration with the Office of Accessibility (OAI) hosted a panel discussion to commemorate World Inclusion Day at LUMS on October 26, 2023. This event was dedicated to tackling issues related to diversity and inclusivity within the university. It underscored LUMS' dedication to fostering an environment where everyone can flourish, emphasising accessibility and inclusivity as key priorities.
In our ever-changing world, nurturing inclusivity, diversity, and equity is essential. Embracing these values and promoting equal opportunities creates a truly inclusive environment. To emphasise the importance of these efforts, Ms. Sana Afraz, Convenor (RA) from OAI, adeptly moderated a panel discussion featuring distinguished speakers. The panel included Ms. Angbeen Mirza, Assistant Professor, Department of Law and Policy, Ms. Nazish Afraz Adjunct Faculty, Department of Economics, Dr. Maryam Mustafa, Director, Saida Waheed Gender Initiative, Dr. Faisal Bari, Associate Professor, Department of Economics, and Mr. Muhammad Shakeel, Head of People Operations and Performance.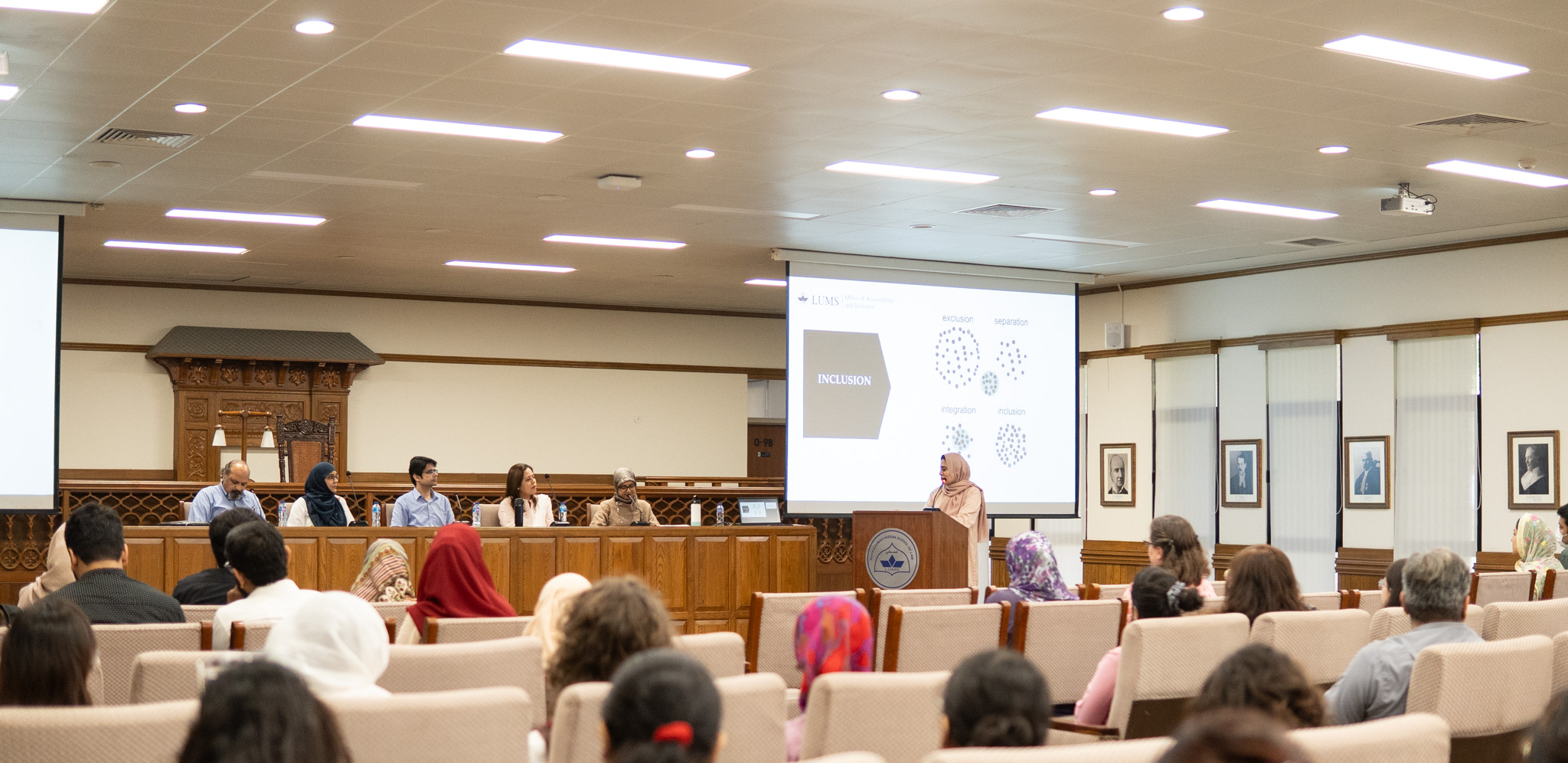 The panel discussion delved into challenges rated to diversity, equity, and inclusivity at LUMS, highlighting areas for improvement. Panellists stressed the importance of LUMS setting a clear goal to enhance inclusivity by adopting best practices.
Following the panel discussion, an interactive Q&A session encouraged attendee participation and stimulated insightful conversations. The event concluded with Ms. Hajra Mazari, Head of Talent Management, presenting tokens of appreciation to each panellist, symbolizing the university's dedication to fostering an inclusive and supportive environment.