Yusuf H. Shirazi Complex at LUMS to Herald a New Era of Research and Learning
LUMS hosted the groundbreaking ceremony of its first green building, 'Yusuf H. Shirazi Complex', named after the former Chairman of Atlas Group and one of the founding members of LUMS. The Complex will be a hub of research, innovation, and intellectual exchange at the University and house high-impact centres collaborating with industry and government to address the grand challenges of South Asia.  
The building is planned to be a Leadership Energy and Environmental Design (LEED) Gold Certified sustainable design with efficient material usage to ensure a prominent green footprint. Powered by renewable energy, the building will support nine different classrooms, each offering a unique learning experience. The Complex will facilitate the centres at LUMS to collaborate on multidisciplinary research in areas of water, energy, entrepreneurship, learning, gender, and technology. It will also house a Makers Lab, a state-of-the-art multifunctional facility for students to unleash their creativity to build prototypes.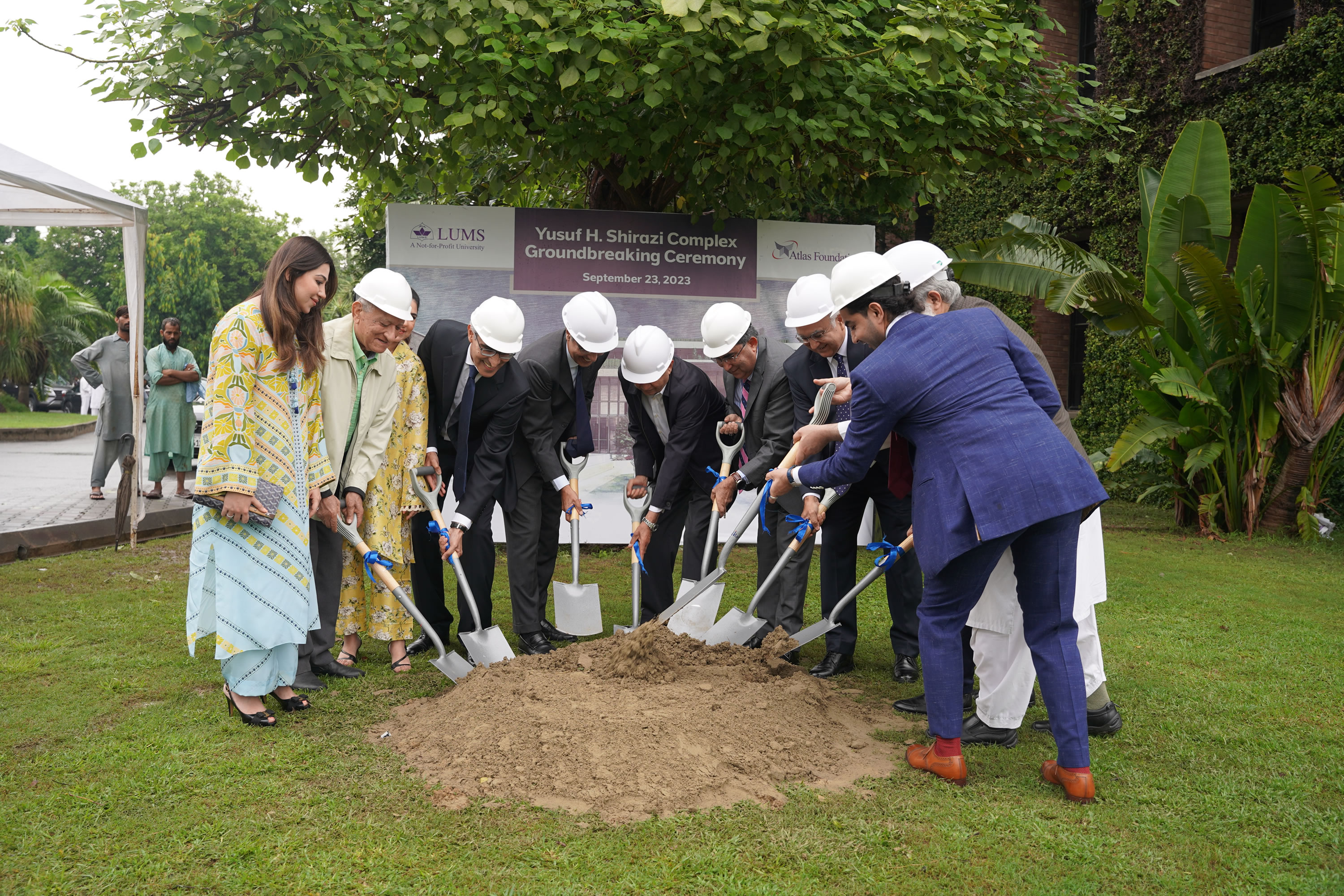 The groundbreaking ceremony was attended by the Shirazi family, including Mr. Iftikhar H. Shirazi, Chairman, Atlas Foundation; Mr. Aamir H. Shirazi, President, Atlas Group; Mr. Saquib H. Shirazi, President/Chief Executive Officer, Atlas Honda Limited; and Mr. Ali H. Shirazi, President/Chief Executive Officer, Atlas Battery Limited. 
LUMS has a long history of association with the Atlas Group, which has contributed to the National Management Foundation and scholarships for financially disadvantaged students.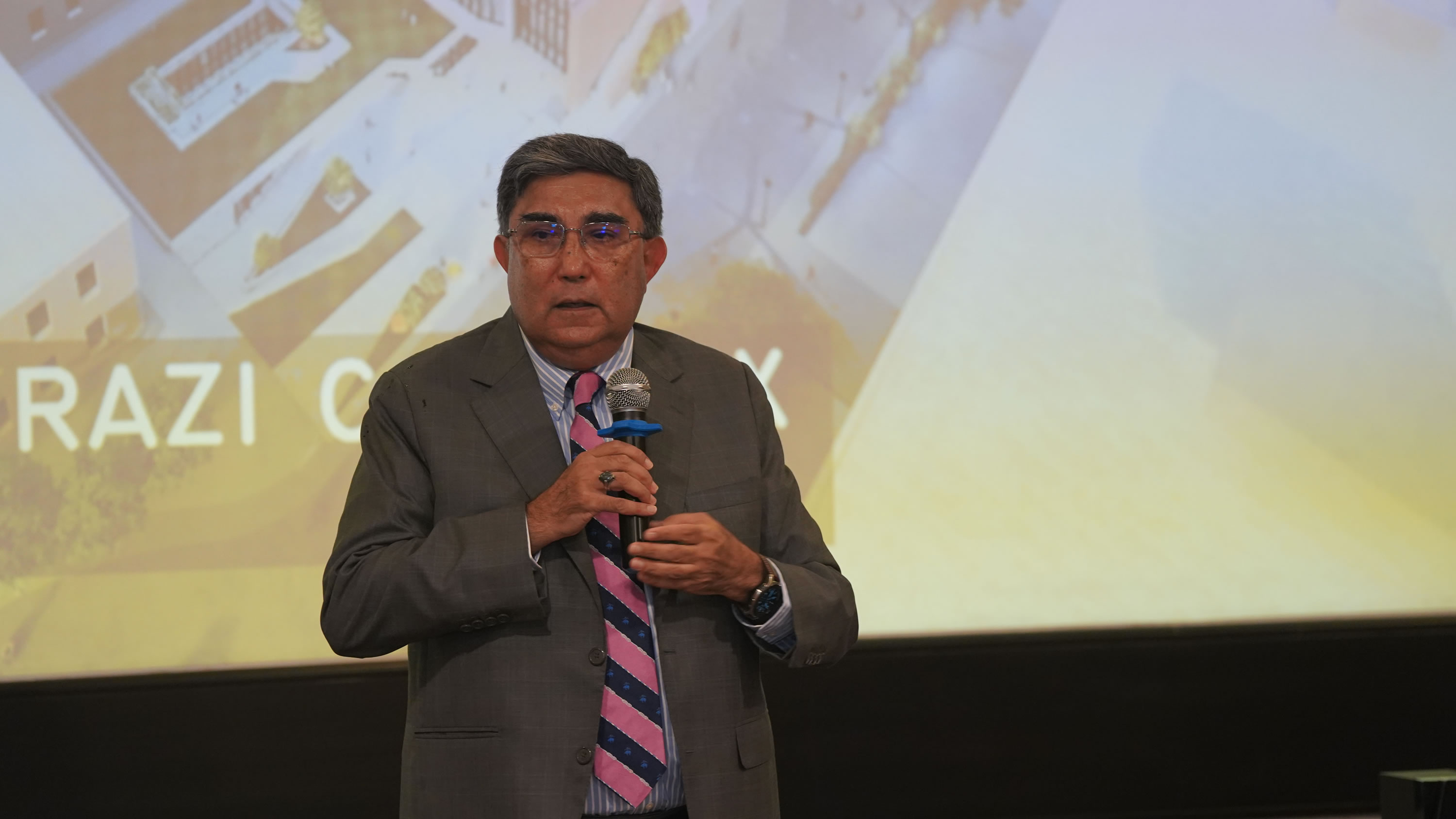 Reflecting on his father's association with LUMS, Mr. Iftikhar Shirazi shared, "It's a historical moment for us today.  Emotional as well, thinking of our dear father. He was a great father who gave a lot not only to us but to the country as well. He always used to say that what comes from society should go back to society.  A Parha Likha Pakistan was always his dream."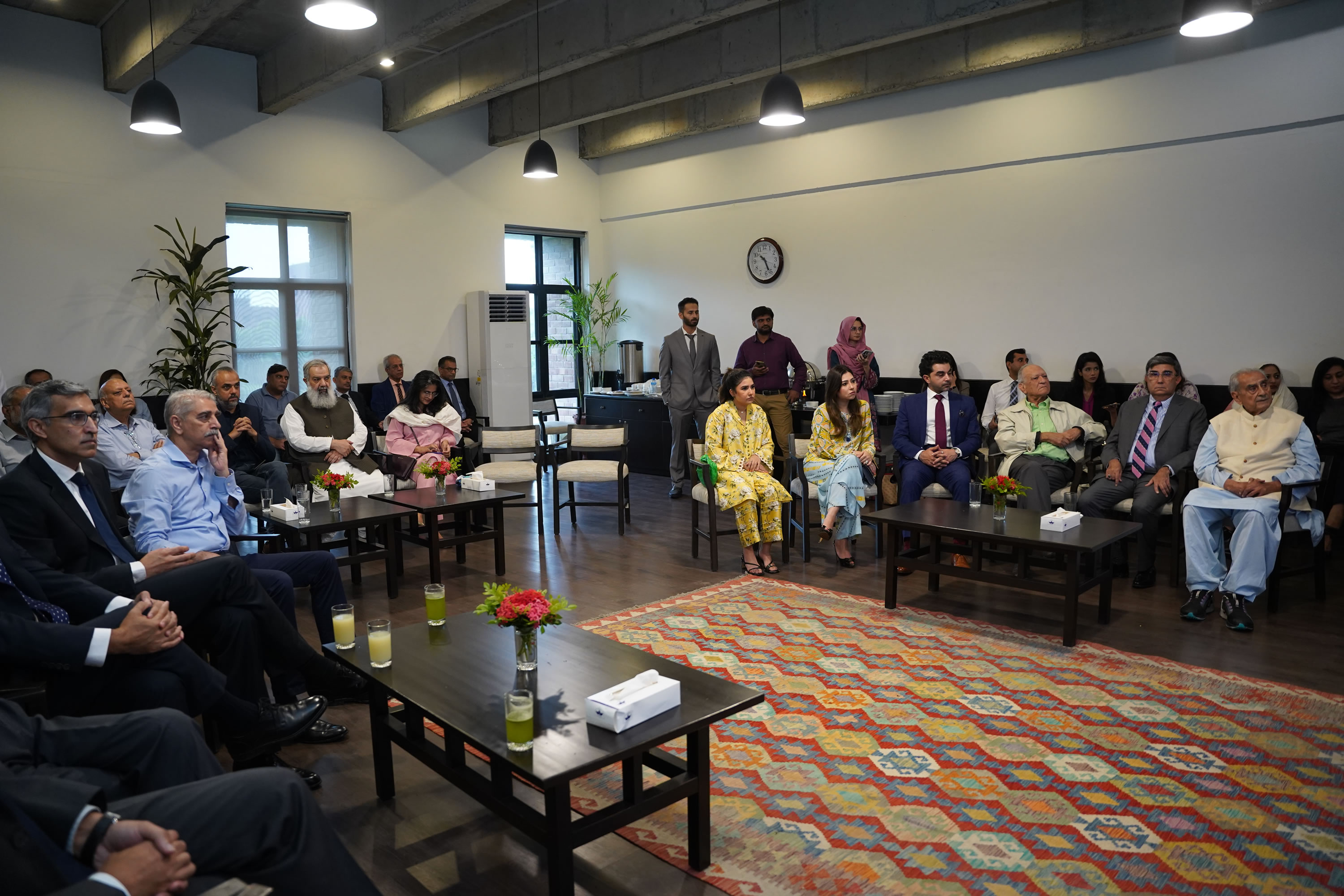 LUMS senior leadership, the Founding Pro Chancellor, Syed Babar Ali; Pro Chancellor, Mr. Abdul Razak Dawood; Rector, Mr. Shahid Hussain; Acting Vice Chancellor and Provost, Dr. Tariq Jadoon; Bilquis Dawood Chair and Dean Mushtaq Ahmad Gurmani School of Humanities and Social Sciences, Dr. Ali Khan; Dean Shaikh Ahmad Hassan School of Law, Dr. Sadaf Aziz; Director Advancement, Ms. Nuzhat Kamran; Executive Director Strategic Initiatives, Mr. Mohammed Ali Khan; and faculty were also present at the event to acknowledge the generous patronage of the Shirazi family. 
Speaking at the ceremony, Syed Babar Ali said, "We cannot thank Yusuf Shirazi enough for what he contributed, and for his sons to keep it going and building on the good foundation."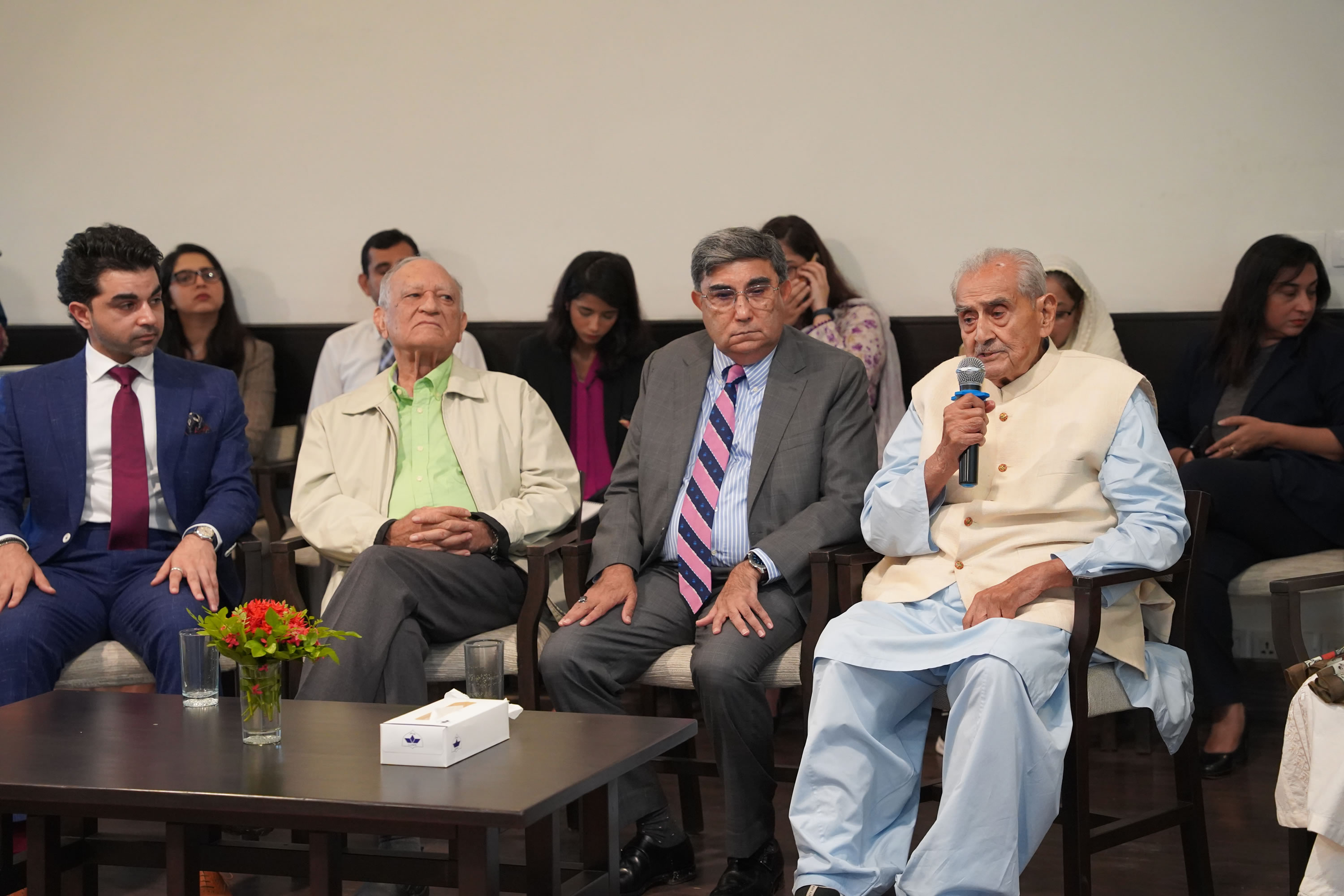 Mr. Abdul Razak Dawood commented, "Yusuf Shirazi was a great man and here we are today, making a great building as a tribute to him."
Also sharing his thoughts, Mr. Shahid Hussain said, "We're all very grateful to you for the funds, but also the interest that you are all taking in the development of the project. We have quite literally left no stone unturned in our efforts to make sure that the building is not only going to be designed well but also constructed well."
The Yusuf H. Shirazi Complex will pave the way for cutting-edge research in partnership with industry and government to provide solutions to the region's grand challenges.