Leaders at LUMS: A Captivating Conversation with Mr. Zain Hak
The 18th session of Leaders at LUMS was an inspirational dialogue about management practices, leadership styles, sports, and work-life balance between Mr. Zain Hak, Global Vice President, Agriculture and Forestry, Shell, and Mr. Mohammed Ali Khan, Executive Director, Strategic Initiatives at LUMS.
An MBA graduate from Cambridge, Mr. Hak has 28 years of experience in refining, marketing, trading and supply management markets in Latin America, Africa, Japan, Oceania, Europe and the Caribbean. As Global Vice President, he also serves as Chairman on the board of Shell Pakistan Ltd. Prior to that, he held the position of General Manager Asia for Shell Fleet Solutions, where he developed the business to a point where Shell gained a prominent role in offering fleet, mobility and energy solutions across Asia.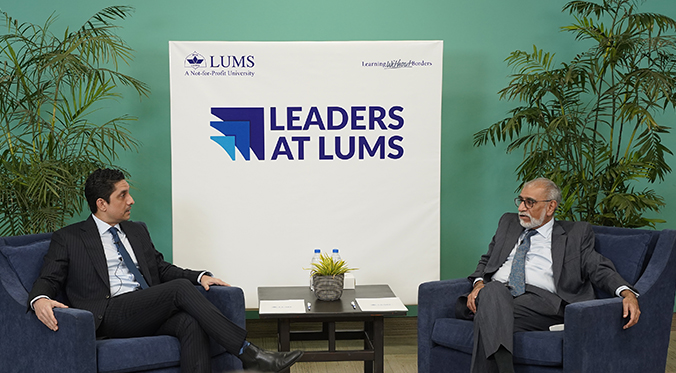 Mr. Haq kicked-off the session by sharing his sentiments about LUMS, "As a Pakistani coming to LUMS and seeing what the University does, is very inspirational. I've been a big fan of the university for many years because I've worked with a lot of LUMS alumni. LUMS does an excellent job of educating students and this is reflected in its well-rounded graduates. It is a privilege to be here."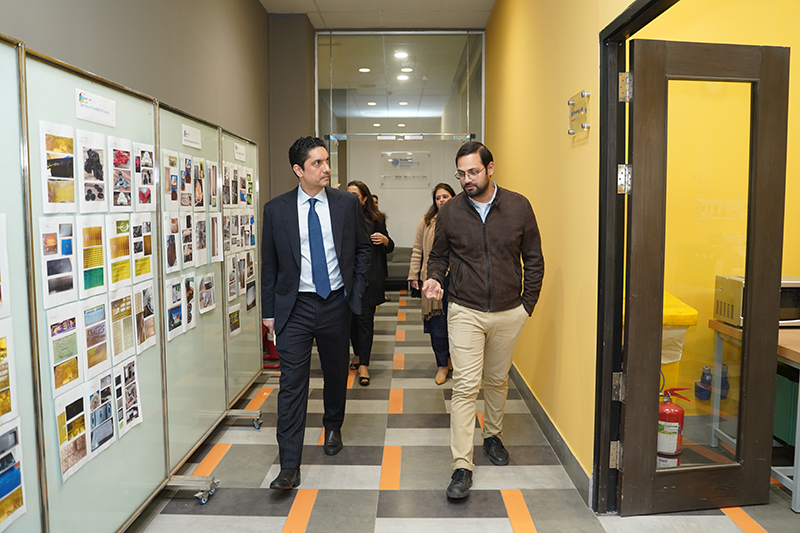 Talking about lessons from failure, Mr. Hak stated, "The important thing to remember is how you learn from your failure and how you inculcate that learning in your future endeavours. It's easy to not revisit traumatic experiences but it's important to go back to them in order to learn from them. Through my experiences in life, I've learned about this simple and beautiful concept that if you don't fail from time to time, it means you're not taking enough risks and thus you're not learning anything."
Management, leadership, risk-taking, and team building were common themes during the session. Mr. Hak also shared how to develop resilience in the workplace, "When there is a lot of pressure at work, take charge! The more difficult situations you experience, the more ability you gain to handle them."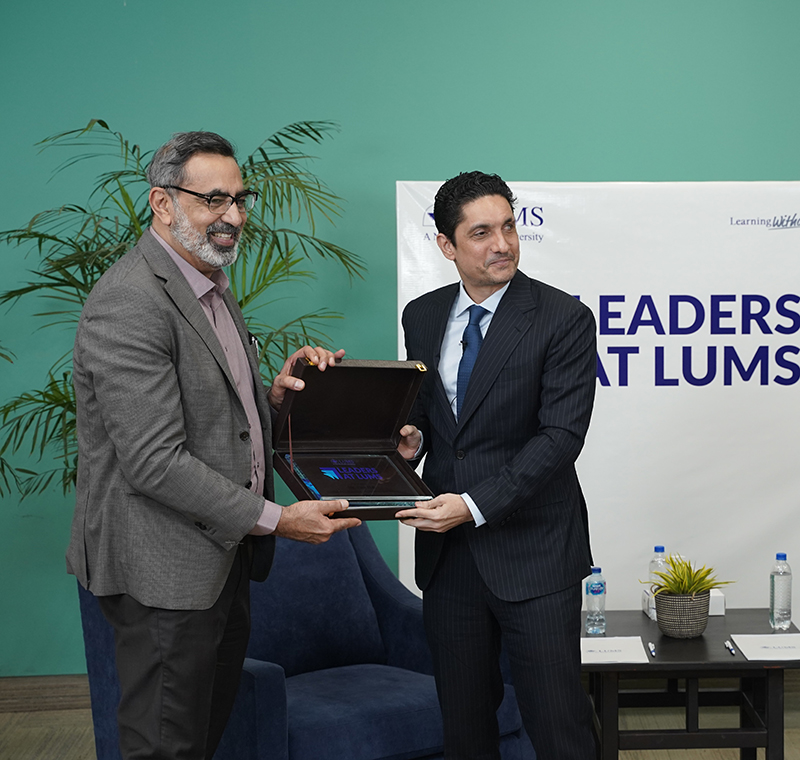 The discussion also steered towards global warming and the effect of greenhouse gases in Pakistan and how Shell Pakistan is spearheading initiatives for emissions control, and leading the shift to electric vehicles, for a greener, sustainable, eco-friendly environment.
At the end of the session, Vice Chancellor, Dr. Arshad Ahmad appreciated Mr. Hak for sharing his knowledgeable insights. He also extended his gratitude to Shell for being a long-term ally of LUMS, "I want to thank Shell for being a founding partner and member of the board when LUMS came into existence 35 years ago. They are very generous in supporting scholarships," he said. 
The floor was open for questions throughout the session, which resulted in a poignant exchange of ideas between the audience and Mr. Hak.