LUMS Alumna and Microsoft Executive, Fatima Kardar Engages with the University Community
Fatima Kardar, a Computer Science graduate from the class of BSc 2000, visited LUMS on September 15 and engaged with the students, staff and faculty. Ms. Kardar started her journey at Microsoft as a junior employee nearly two decades ago and has risen through the ranks to the position of Corporate Vice President, COO, and Chief Technical Advisor to Microsoft CTO, Kevin Scott. 
With an experience of over 22 years at Microsoft, Ms. Kardar has played pivotal roles within product and engineering organisations and has been instrumental in formulating and driving the technology strategy of the company. Her responsibilities extend to overseeing cross-company strategic incubations, initiatives, and programmes, as well as spearheading efforts in innovation and growth.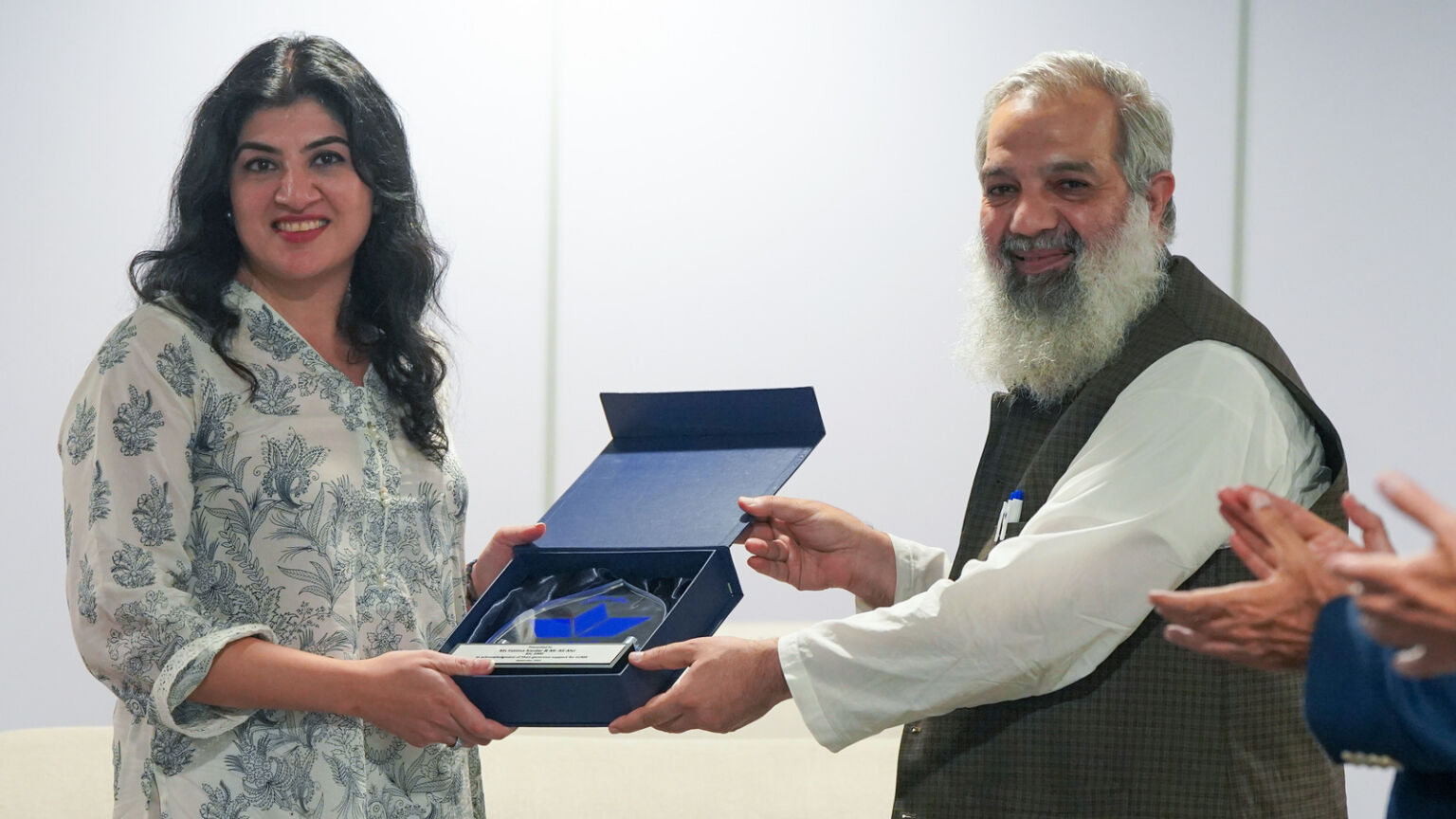 Ms. Kardar was welcomed by the University leadership including Dr. Tariq Jadoon, Acting Vice Chancellor and Provost; Mohammed Ali Khan, Executive Director of Strategic Initiatives; Dr. Alnoor Bhimani, Honorary Dean, Suleman Dawood School of Business (SDSB) and Nuzhat Kamran, Director of Advancement. Faculty members from the Computer Science department and SDSB and members of the SDSB Luminites Association also attended the meeting, which provided a platform for strategic discussions and sharing university updates. 
Ms. Kamran provided the gathering with an overview of the university's recent advancements. Dr. Jadoon and Mr. Khan warmly welcomed Ms. Kardar and stated that she is an inspiration to students at LUMS. "We are immensely proud of what you have accomplished, and we believe that others can learn valuable lessons from your exceptional leadership qualities."
"As a proud alumna, I am thrilled to return to LUMS and witness the remarkable transformation this institution has undergone in the past two decades. The courses I pursued here not only shaped my destiny but also paved the way for a fulfilling career at Microsoft, where I have been immersed in the field of artificial intelligence for the past five years. My success owes much to LUMS, which has been an integral part of my journey," she commented.
During the meeting, the focus of the discussion was on strategic initiatives at LUMS. Dr. Basit Shafiq provided insights into the ongoing activities and research projects at the Computer Science department, highlighting the involvement of the university management and faculty members.
Ms. Kardar, and her husband Ali Alvi (BSc 2000) are passionate about giving back to their alma mater. They have established the 'Zaryana Alvi Endowment Fund' at LUMS, which supports National Outreach Programme scholars. 
Ms. Kardar also met scholarship beneficiary students, both current and graduates, who exchanged their enriching experiences at LUMS. Ms. Kardar also offered valuable counsel and insights regarding their professional growth and career development trajectories.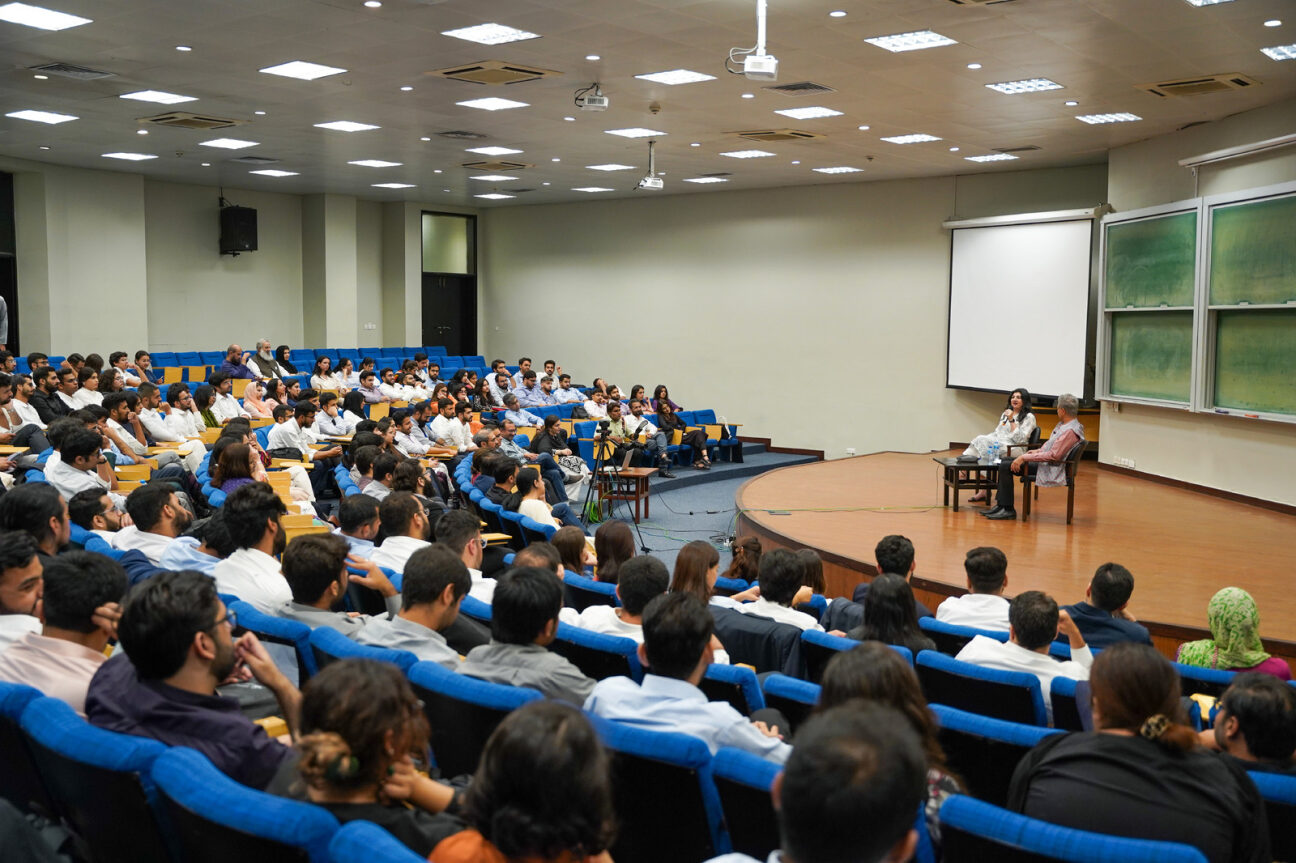 Later, at a guest speaker session featuring Ms. Kardar, organised by the SDSB Luminites Association at the Business School, she shared valuable insights into her professional journey, offering a unique perspective on her transition from academic life to Microsoft. She recounted her early experiences and spoke passionately about her time at LUMS, highlighting the academic environment and critical thinking skills that were instrumental in shaping her career. She also spoke about the corporate culture at Microsoft, highlighting the company's commitment to innovation and its impact on the global technology landscape.