NIC at LUMS Celebrates the Graduation of its Eight Cohort
The landscape of entrepreneurship and the scope of innovative start-ups was the topic of discussion at the graduation of the National Incubation Centre (NIC) Lahore's eighth cohort. The event brought together LUMS leadership and the NIC community as well as industry and government partners. Present at the ceremony to congratulate the graduates and hear first-hand about their start-up ideas was Chief Guest for the ceremony, Federal Minister for IT and Telecommunication, Mr. Syed Amin Ul Haque. 
Rector, LUMS, Mr. Shahid Hussain; Vice Chancellor, LUMS, Dr. Arshad Ahmad; Additional Secretary IT and Telecommunication, Ms. Aisha Humera; CEO Ignite, Mr. Asim Shehryar Husain; Executive Director NITB and Chairman Ignite Board, Syed Hussain Abbas Kazmi, and General Manager Projects, Ignite, Mr. Muhammad Bilal Abbasi, were also in attendance. 
As part of his visit, Mr. Haque met with start-ups currently incubated at NIC and toured the Centres state-of-the-art Makers Lab and the AR/VR Lab. Seventeen start-ups also showcased the prototypes of their products and explained the scope of their work.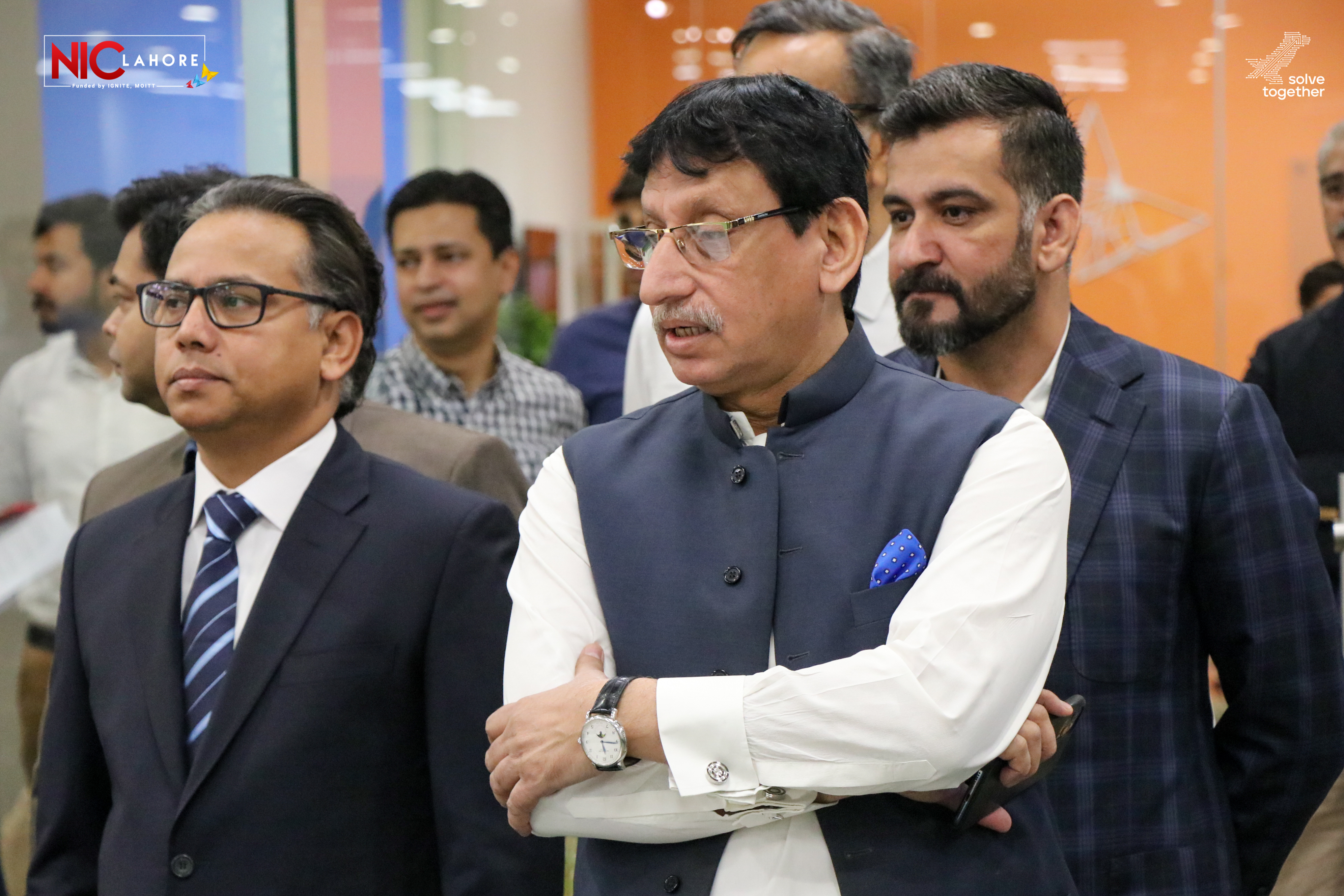 Federal Minister for IT and Telecommunication, Mr. Syed Amin Ul Haque, meeting NIC start-ups
Appreciating the hard work of the cohort and their start-ups, Mr. Haque said that the solutions that the young entrepreneurs have designed will add value to people's lives and contribute to the country's growth. He reiterated the Ministry's commitment to facilitate entrepreneurs through a focus on technology and incubation centres. "We are determined to grow the entrepreneurial ecosystem of Pakistan. The world is changing and we need to be prepared," he explained. 
In his comments at the ceremony, Dr. Ahmad also elaborated on how collaboration amongst all the stakeholders is vital to facilitate start-ups and help them scale. He said, "Our role as a university has to be more than just providing a facility. There are many other dots that we have to connect to fully realise the ecosystem in which incubation, acceleration, and entrepreneurship exists. Faculty must be involved and so must the staff, students, senior management and leadership, like you see here." He added that it is important to realise that we all have a common vision, "At the end of the day it doesn't matter who you are, what hat you are wearing, what role you play – we are all interested to strengthen Pakistan, its economy, and to give youth a chance to realise their dreams."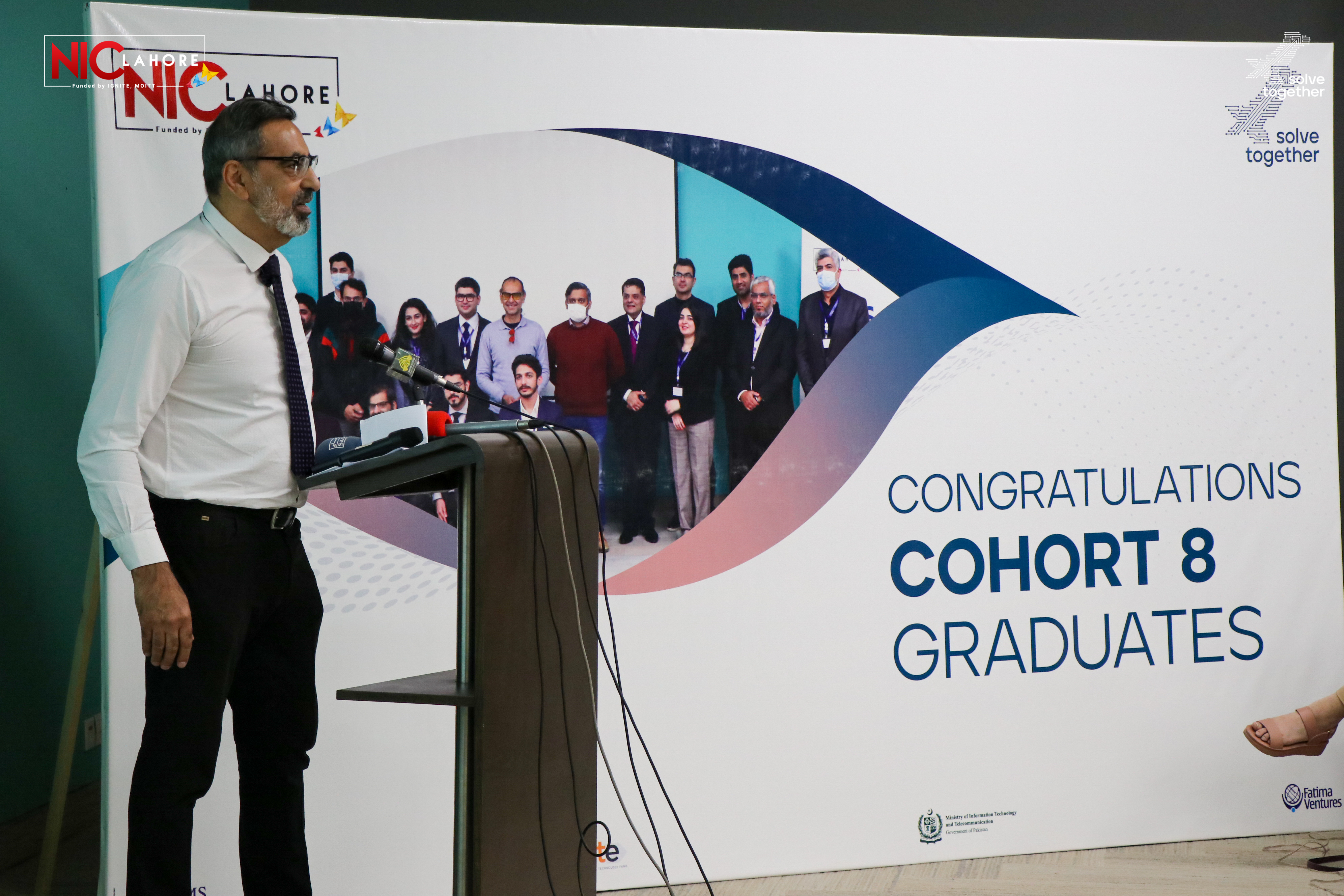 Vice Chancellor, LUMS, Dr. Arshad Ahmad speaking at the graduation ceremony
Director NIC, Mr. Nauman Zaffar further apprised the audience of the Centre's future plans to facilitate young start-ups. "In addition to incubating start-ups, we will be advancing our learning and skills development, enhancing our services beyond the first six months of the acceleration phase, and extending our work to corporates where we link our industry with these budding entrepreneurs."  
Mr. Husain noted that the entrepreneurial landscape in Pakistan is accelerating rapidly, and shared that Ignite's current forecast for investments for this calendar year is between USD 500-600 million. He then announced that Ignite will launch at least five more NICs in other parts of the county. 
The graduation ceremony ended with the distribution of prizes including a cash prize to the three strongest graduates; QBio, Dawa Asaan and Peervest.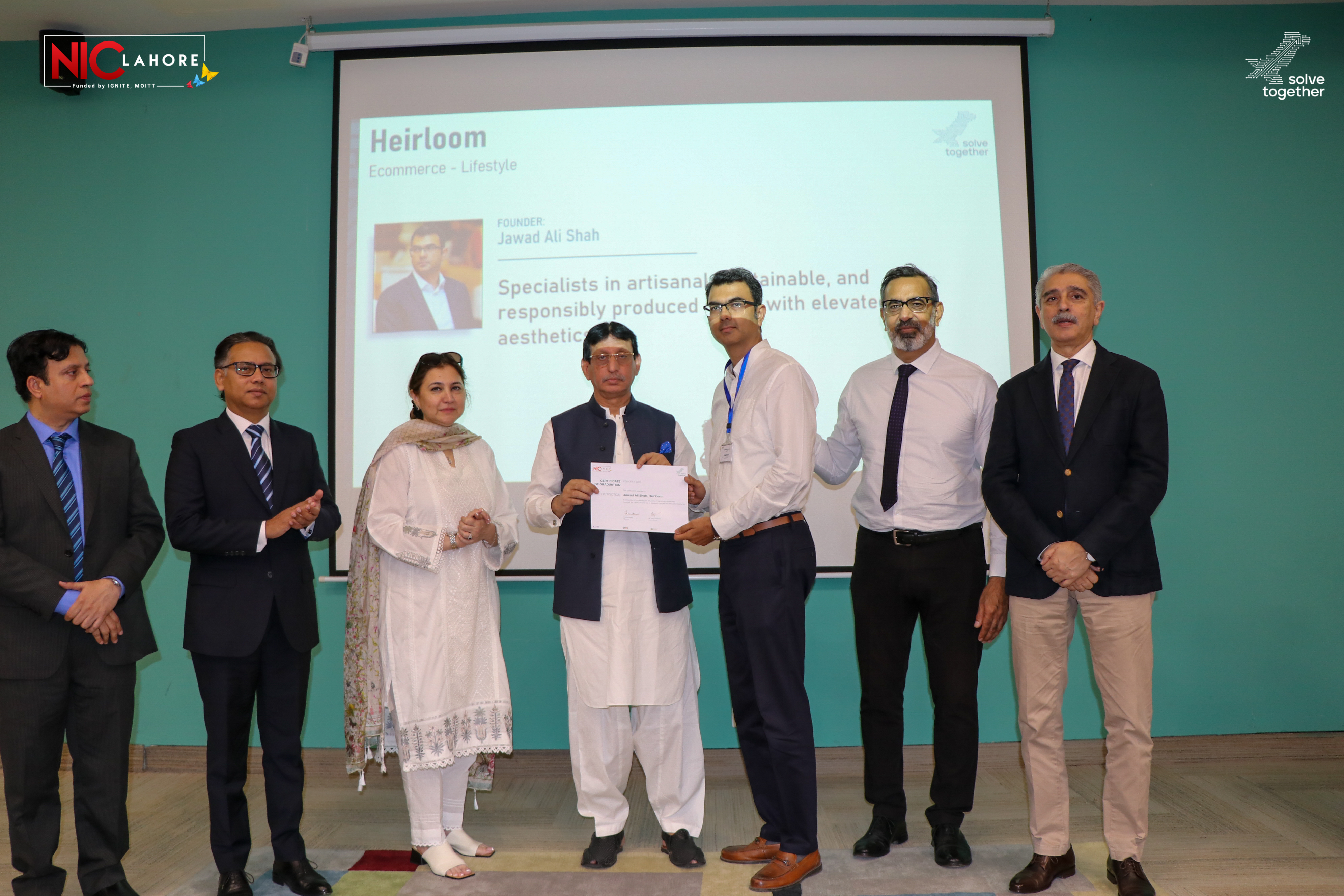 Certificates being awarded to the graduating start-ups